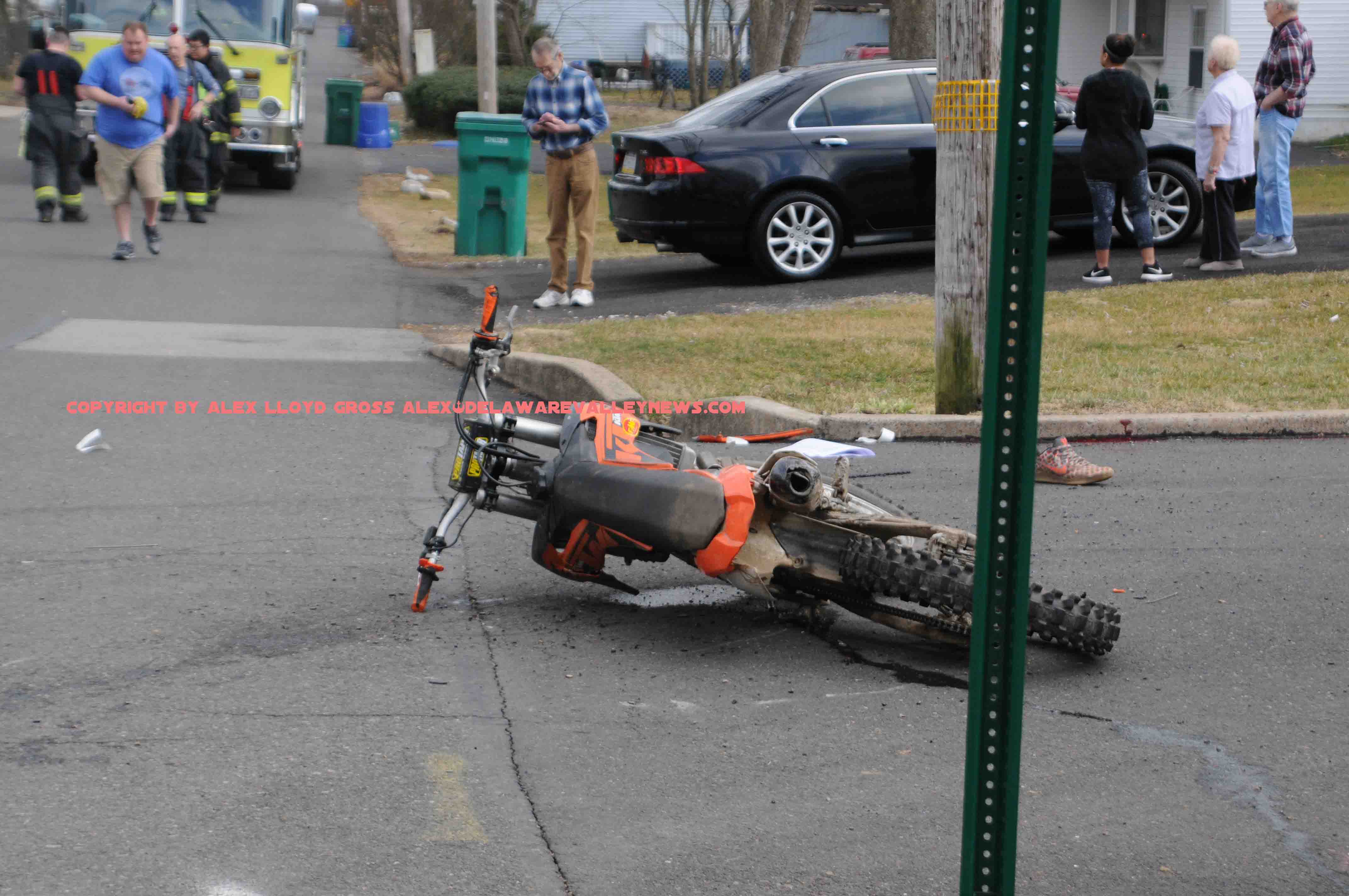 Two critically hurt in Bensalem motorcycle crash
---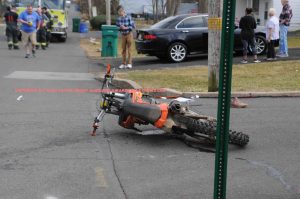 UPDATED MARCH 16 2019               NOON  update reflects a fatality and more information.
By Alex Lloyd Gross
Two males on a motorcycle were very seriously hurt when their bike slammed into an SUV at Tyler and Virginia Avenues today,  March 15, 2019in Bensalem.  Just before 4;00 PM, witnesses said they observed the motorcycle traveling on Virginia east and west, repeatedly, operating at a high speed.  Just before a man was about to film them and call police, the crash happened in front of him.
There is no stop sign for vehicles traveling on Tyler but there is for Virginia.  The bike slammed into the rear portion of the SUVr and sent the bike and it's passengers flying through the air , landing hard on the concrete street below.  Both were bleeding from the head and possibly had broken bones.  Medics scooped them up quickly and rushed them to Jefferson Hospital, Torresdale  Division.. 18 year old Raymond Horner from Bensalem died at Jefferson hospital from his injuries, shortly after his arrival. He is from Bensalem, police said. Multiple social media posts identify the driver of the bike as 16 year old Daulton  Potter, from Bensalem.. The social media profiles of both boys show they have an interest in bikes.
No charges have been filed. The driver of the SUV declined medical treatment.  Police closed off that portion of the street. while they took measurements. Police did say that the motorcycle was not legal to be driven on the street. It had no registration plate and no inspection sticker.   Due to it not being permitted to be driven on a street, it does not have valid insurance either.