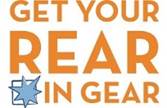 Colon Cancer run to be held this weekend
---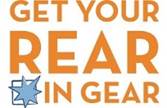 WHEN: Thursday, March 21, 2019
–          Doors open at 6:30 p.m.
–          Show starts at 7:15 p.m.
WHERE: Hilton Penn's Landing, 201 S Christopher Columbus Blvd, Philadelphia, PA 19106
WHY:  Raising awareness for colon cancer during March, National Colorectal Cancer Awareness Month, leading up to the main event for Get Your Rear in Gear® Philadelphia, a 4-mile run, 2-mile walk and kids fun run, on Sunday, March 24, 2019 at Memorial Hall in Fairmount Park.
Victorious models will walk the runway in fashions by Macy's.
Immediately following the fashion show, the annual Maude Daniels Award and Guardian Angel Caregiver Awards will be announced. 
MAIN EVENT SUNDAY MARCH 24:
On Sunday, March 24, beginning at 7 a.m. at Memorial Hall in Fairmount Park, the 11th annual Get Your Rear in Gear Philadelphia will gather more than 4,000 participants, most of whom have been affected by colon cancer, for the Philadelphia region's largest colon cancer awareness event.
Colon Cancer is the second leading cause of cancer deaths with more than 50,000 dying from it every year in the U.S.
Mount Laurel, NJ resident Maria Grasso created Get Your Rear in Gear Philadelphia in 2009, motivated by the painful loss of her father and grandfather to colon cancer.  All of the funds raised from the event stay in the Philadelphia region for education, research, treatment and patient care. There is particular focus on the message that early screenings save lives as colon cancer is 90% curable if caught and treated early.
For registration and event information, visit www.coloncancercoalition.org/philadelphia