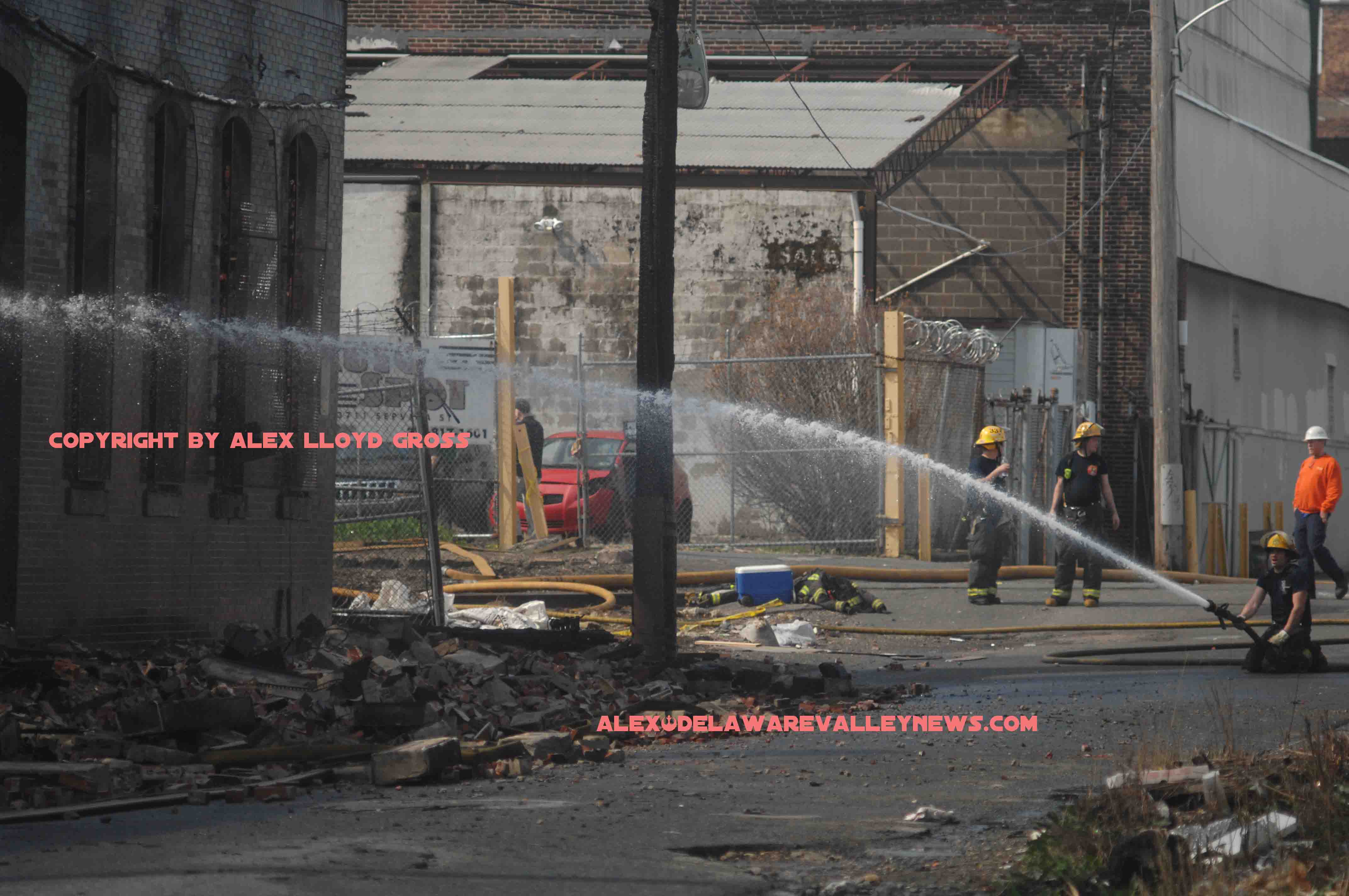 Philadelphia thrift shop destroyed in massive fire
---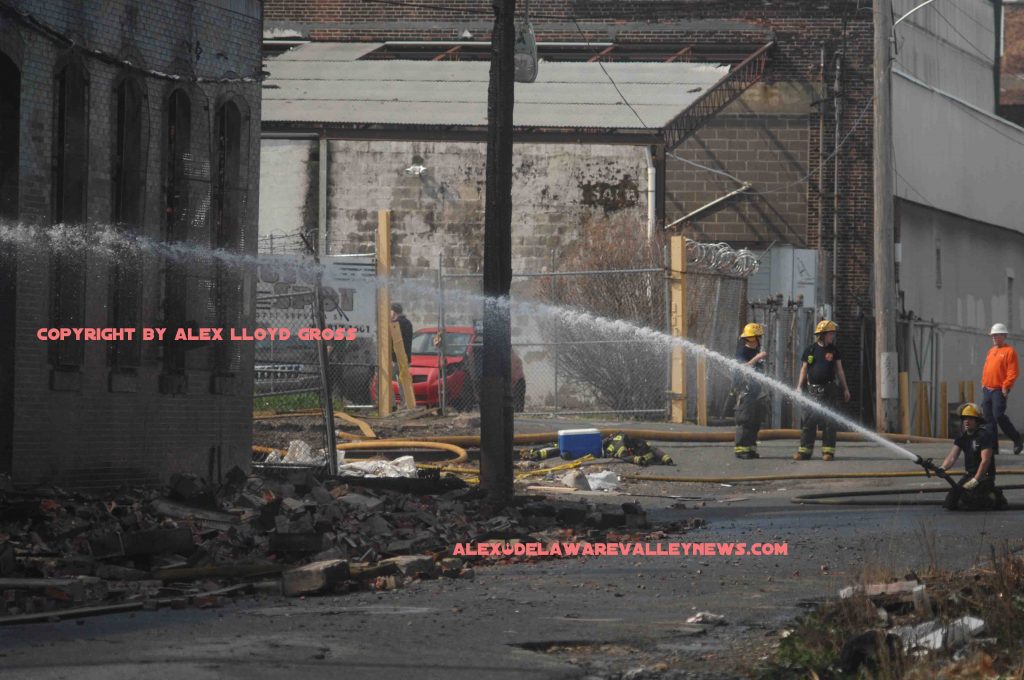 By Alex Lloyd Gross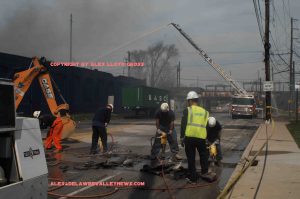 A four-alarm fire gutted the Thrifty Irishman Thrift Shop located on Aramingo Avenue and Butler Street.  No injuries were reported, fire officials said.  The blaze was reported at about 7:15PM on Sunday night and was declared under control just after 10:00 p.m.
The fire started in a quadrant of the structure that sits closest to Butler St, officials said.
The rear of the building backs up to railroad tracks that are used by Conrail, which had their representatives on scene well into Monday morning to insure that they did not have to interrupt service. At the height of the blaze, firefighters were forced to do an exterior attack due to dangerous conditions inside. A collapse zone was established and people were kept back. Next to the thrift shop,there is a Wal-Mart and people were going in and out of the store as if nothing was going on across the street.
The day after the fire, crews remained on scene, dousing hot spots and making sure the building did not collapse. Crews from PGW,  PECO  worked with ATF Agents to close utilities as they worked to find a cause for the blaze.
Fire Department Officials said that a cause will be determined later.
The thrift shop encompassed an entire city block. It sold mostly clothing, but there were some furniture and media items all of which were destroyed. The estimated two- dozen employees in this store are out of work.  It is unknown if the business will rebuild.