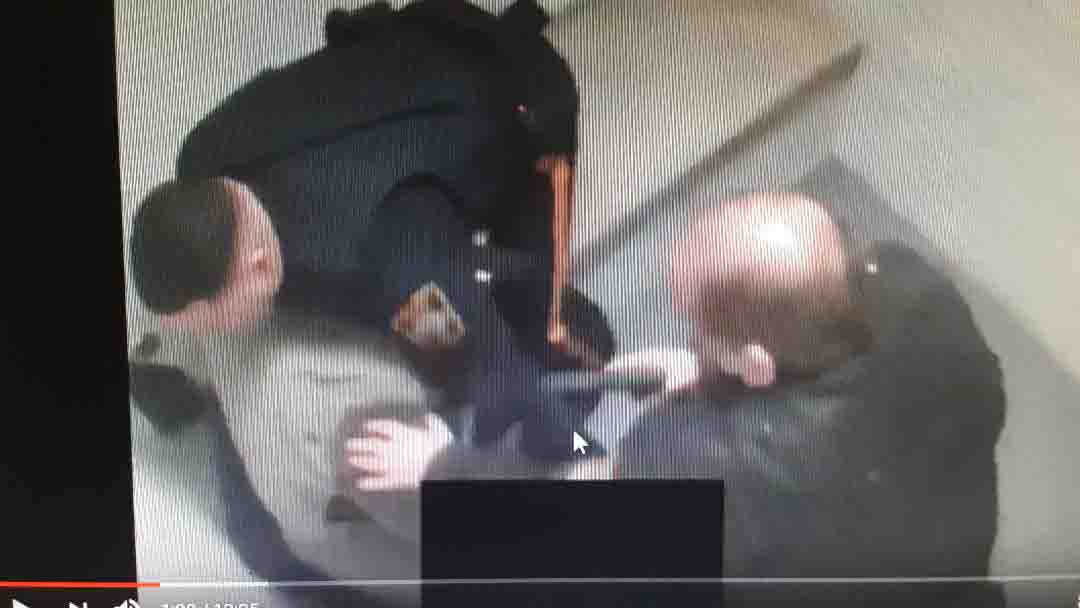 Breaking- New Hope Police shooting video released, DA will not file charges
---
By Alex Lloyd Gross
This video released under a right to know request by the New Hope Free Press and put on You Tube shows the shooting of Brian Riling, of Pipersville Pa. Riling was arrested by New Hope Police for harassing his ex girlfriend, as he spotted her in town. She had previously filing stalking charges against him  and he was allegedly trying to get he to change her testimony. The incident happened during the evening hours of March 3 2019.
When Riling was in the holding cell he was removing his belt when an item fell from his waist. An officer tries to push him away and back in the holding cell. Another officer comes in and the word "Taser" is yelled. The back up officer then  pulls his fire arm and fires one shot into Riling's stomach.  The sound of the gun shot startles both officers as they retreat from the cell, and demand Riling "Take a seat" in spite of being shot.  As Riling falls to the floor of the cell, the officers stop calling for him to sit down.
Bucks County Matt Weintraub refuses to press charges against the unknown officer, citing his years of  "Commendable service" to  the  New Hope Community". It is quite evident from the video, that the officer did not plan to shoot Riling, but only Tase him. In a letter to  Michael Cummings, the Police Chief,  Weintraub wrote  "After careful consideration, I have determined that [the officer's] shooting of arrestee Brian Riling on March 3, 2019, was neither justified, nor criminal, but was excused,"  Weintraub further stated Given the totality of circumstances, the officer would have been justified in using his Taser to regain control of Riling inside the holding cell," according to a statement from the D.A.'s office. "The officer had a reasonable belief the scuffle posed a danger to his fellow officer. The use of a firearm must be an officer's last resort, and was not justified in this case. Because the officer believed he was deploying his Taser and not wielding his service firearm, he did not possess the criminal mental state required to be guilty of a crime under state law".
The officer is on  suspension and will retire from the department. Riling is undergoing medical care for his gunshot wound. He is free on bail.