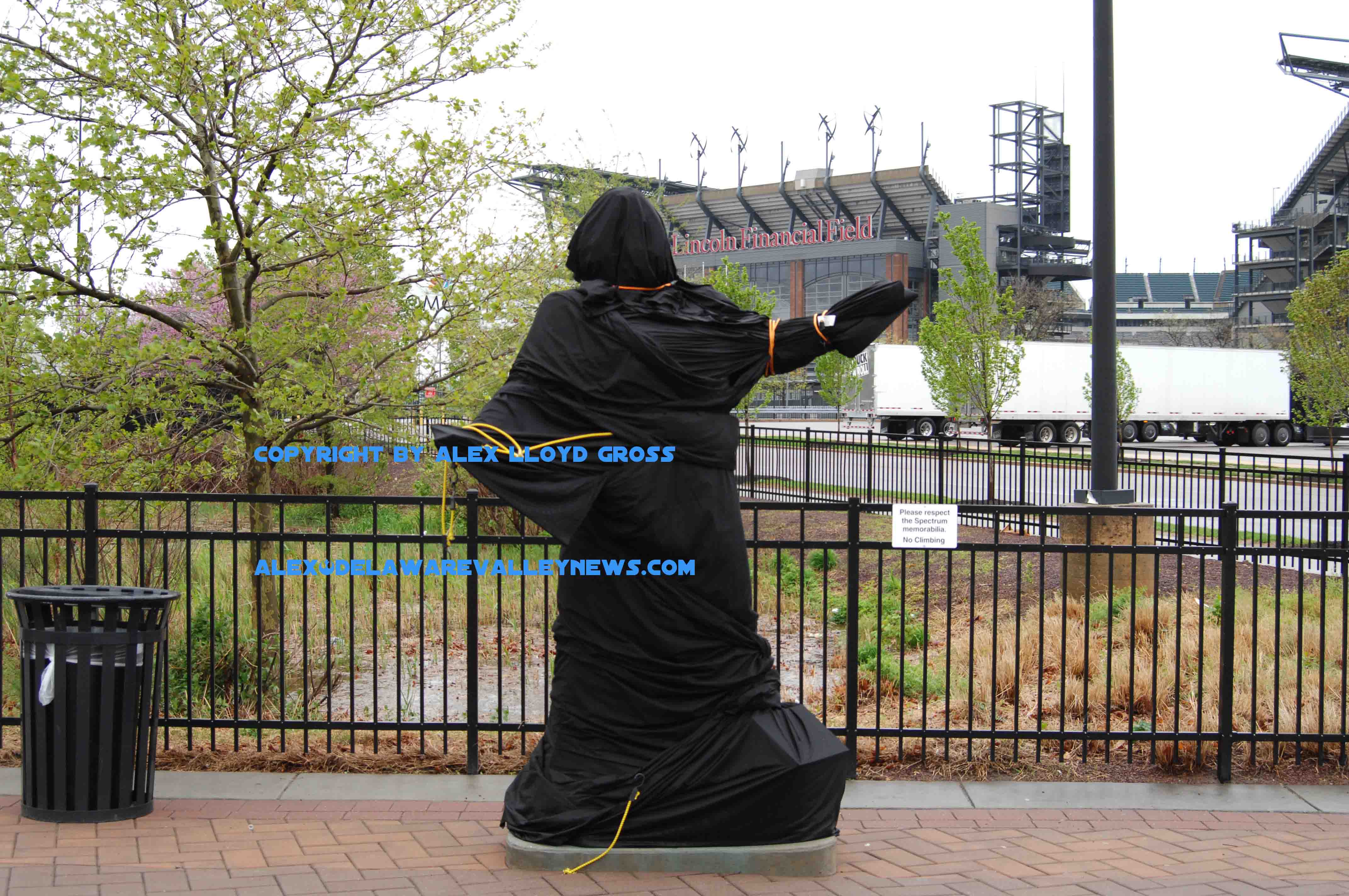 BREAKING:-Flyers remove Kate Smith Statue under cover of darkness
---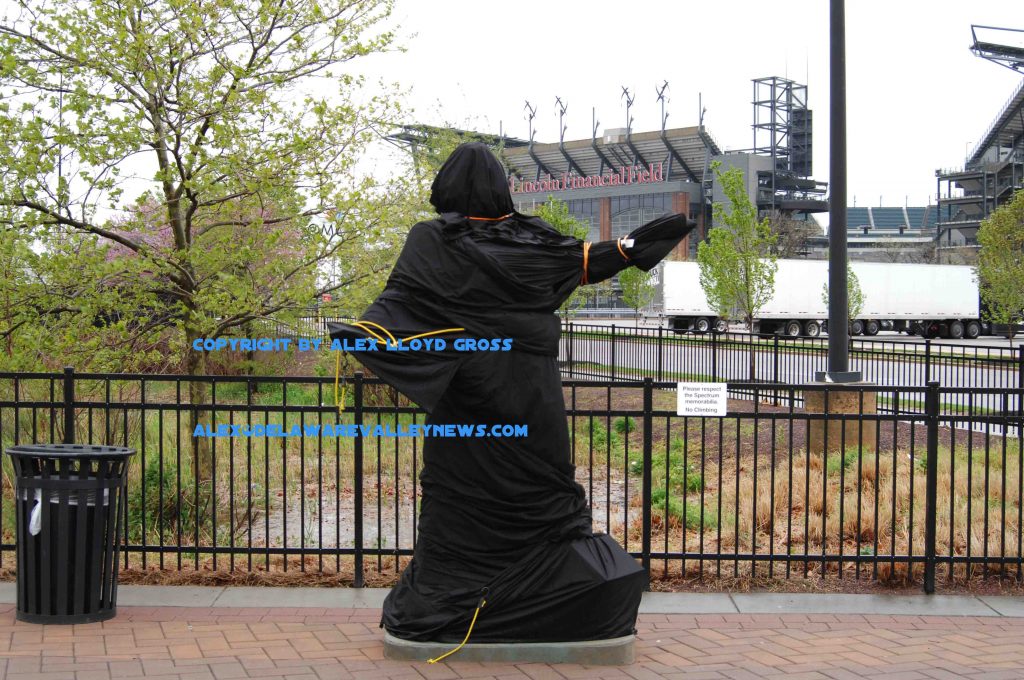 By Alex Lloyd Gross
It's gone.  Just yesterday, April 20, 2019,  this news site urged fans to go to the Wells Fargo Center, where the Flyers play, if they wanted to see the Kate Smith statue. It was covered and  wrapped in a black drape. Now, less than a day later, it's gone in the night.
The site where her statue once stood is blocked by bicycle rack. The Flyers have faced heated backlash for covering their matriarch and fans are certain to erupt with fury when they find she is gone. You can read the original story here
This is not over, although the Flyers may be over, and ticket sales may suffer, the organization wanted to stem off any kind of racist implications. In short, Smith sang a song with a black singer, named Paul Robeson, called "That's Why darkies Were Born". It was satirical and actually made fun of racists. Smith despised racism and actually toured a military base, even autographing a bomb to be dropped on Hitler's Germany.  She was photographed doing that, so it actually happened.
Smith sang the satirical song, but had no input in writing it.  Flyers alumni are not happy with the political correctness of their old team. Flyers fans were not happy that Kate Smith's statue was covered up. They will be furious that she is gone. It was not even put up to a vote, or anything, the grounds crews came in the cover of night and took the statue. Not even giving her fans a chance to say goodbye, or any kind of investigation to determine if the accusations were true.