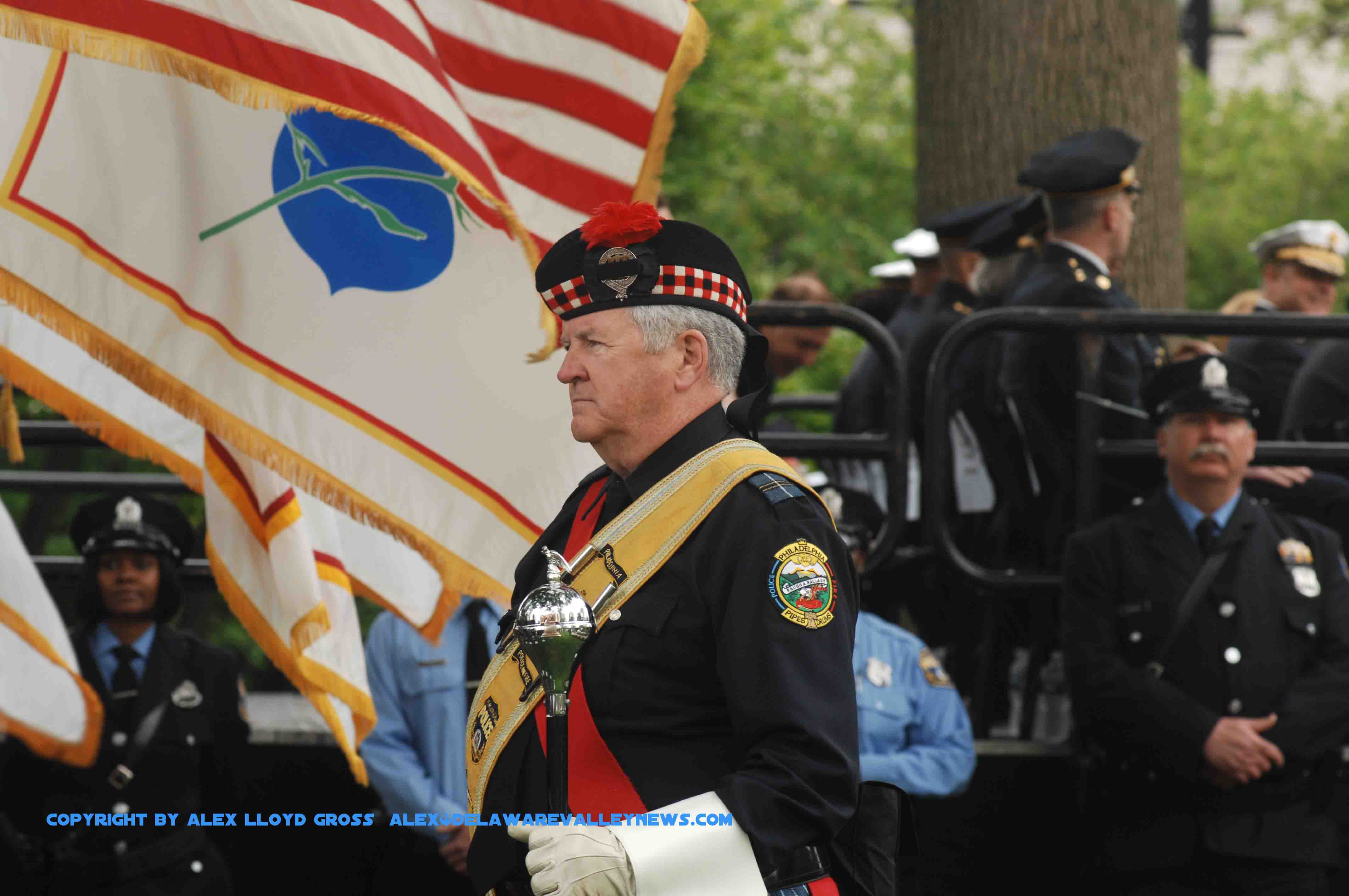 Living Flame Memorial Service held in Philadelphia
---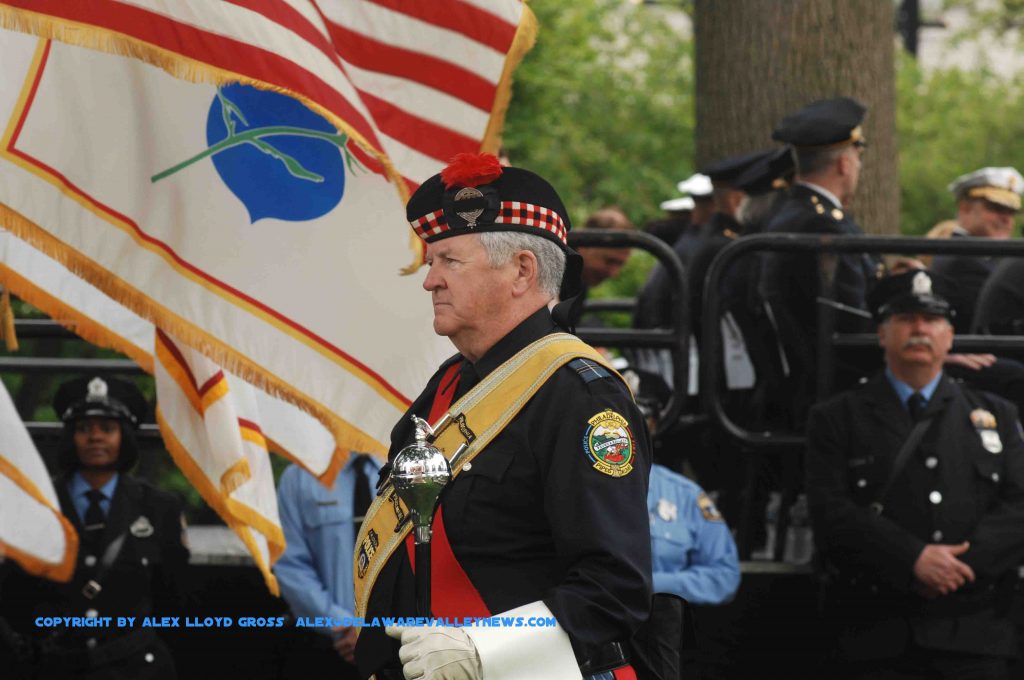 By Alex Lloyd Gross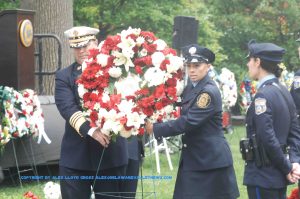 Thousands of Philadelphia Police and Firefighters  converged on Franklin Square yesterday, May 1, 2019, for the annual living Flame memorial program, which paid homage to emergency responders that died in the line of duty, while serving in Philadelphia.  Philadelphia Fire Commissioner Adam Thiel was joined with Police Commissioner Richard Ross to make remarks.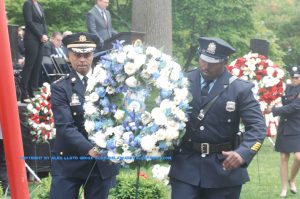 Wreaths were laid at the memorial. Family members lined up to put roses on the stone markers that bear their loved ones names.  This year, the name of Benny Hutchins  was added to the memorial. He died while participating in training at the fire academy last year. As the Fife and Drum corps played , Lines of family members walked slowly by, gently placing flowers where they should be.
At the conclusion of the event, three trained white doves were released by the stage. This event precedes National Police Week, which  will be held later this month. It will memorialize those in law enforcement who gave their lives to protect their communities.This event was started in 1962.