Foreigner plays local show
---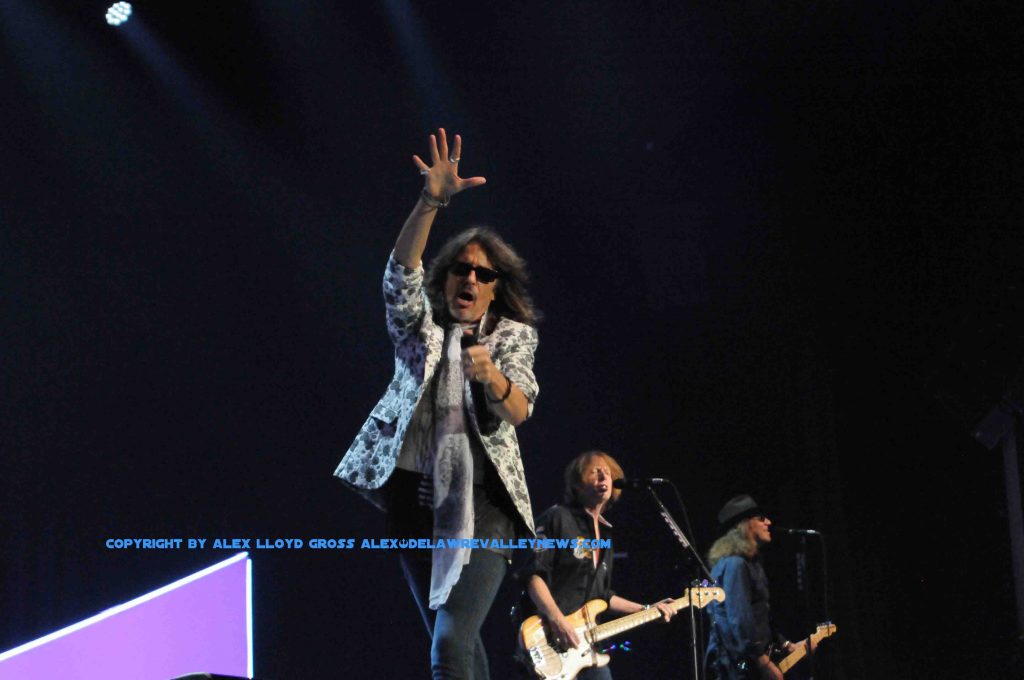 By Alex Lloyd Gross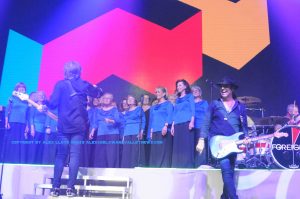 Foreigner, the band the played the soundtrack to your life, played a sold out show at Parx Casino, this past weekend, May 4, 2019. This band is no stranger to this area,  usually coming through the region on a good double bill.  This time, they were by themselves. Led by Mick Jones, the show at Parx was a greatest hits compilation that lasted just over 90 minutes.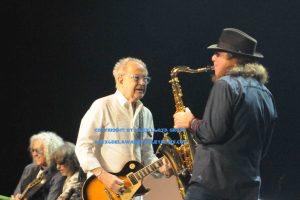 Fans of this band know that during "Cold As Ice,  lead singer Kelly Hanson will be in the audience. The last few times, he was on a small stage towards the rear of the concert hall.  That did not happen   at Parx.  Instead,  Hansen ran down an aisle, slapping hands and suddenly about 10 rows in he jumped on the seats and walked across the entire 10th row , using the arm rests of the seats to walk on. He got to the other  side and then went back on stage. He did not miss a beat.
During "Urgent", Mick Jones and Tom Gimbel got into a stage duel, where Gimbel would advance while playing his sax, and Jones would back up, then come forward and Gimbel would be forced to retreat. Songs played at Parx include "Double Vision", "Feels Like the First Time"  and "Juke Box Hero".  Hansen would spend time talking with the crowd, taking them down memory lane.  This band played venues that don't exist anymore. Like the Spectrum and JFK Stadium in 1982.
During the encore,  "I want to Know What Love Is",they brought up a choir from Holland Pa to help them out.  It was during the encore that the band allowed fans  right down to the front of the stage. After, band members not only tossed guitar picks to those down front, they actually put them in peoples hands.  This show at Parx may be the only area show for Foreigner this year.