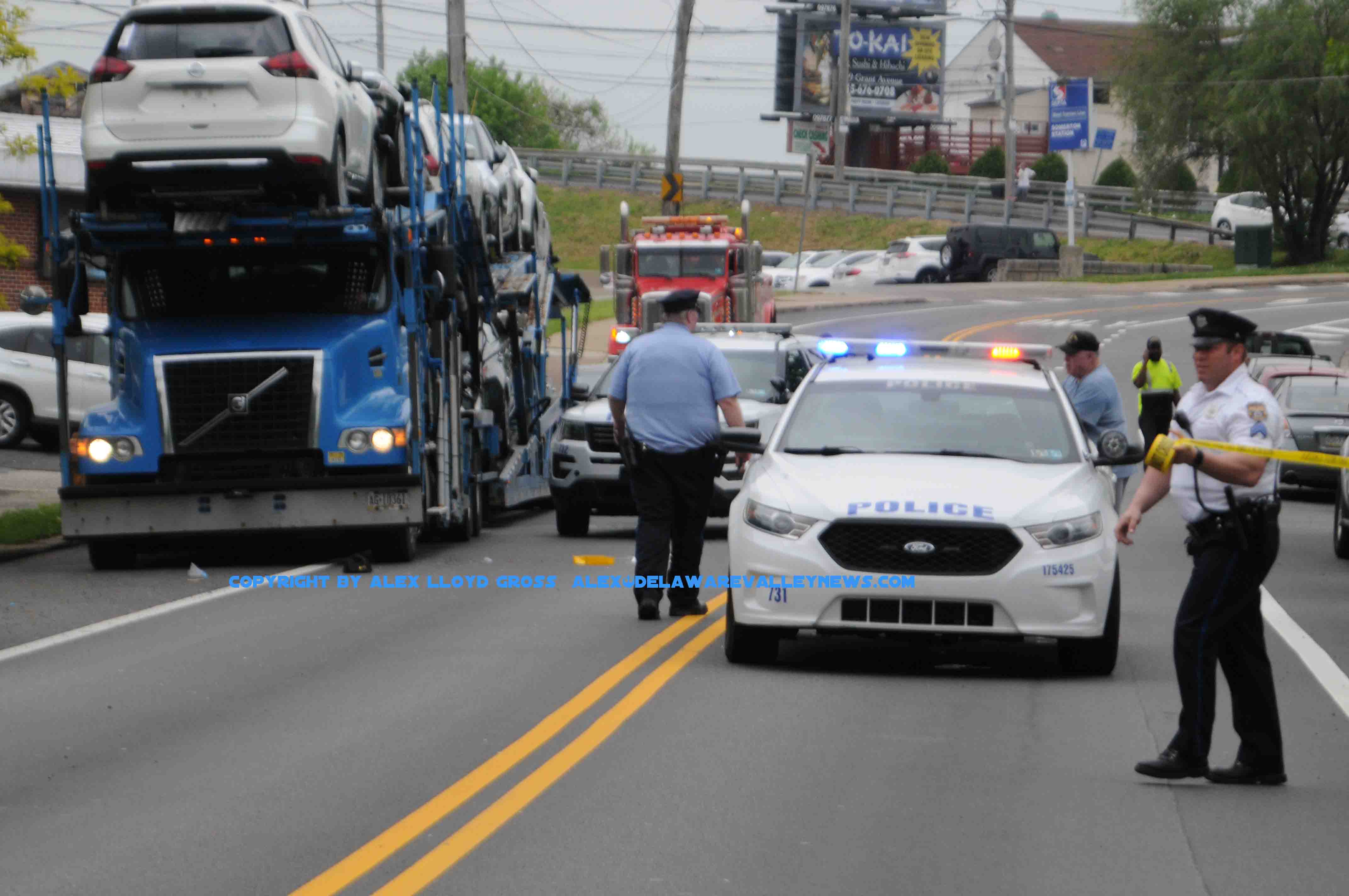 Local Tow Truck Driver Seriously Hurt When Struck by Vehicle
---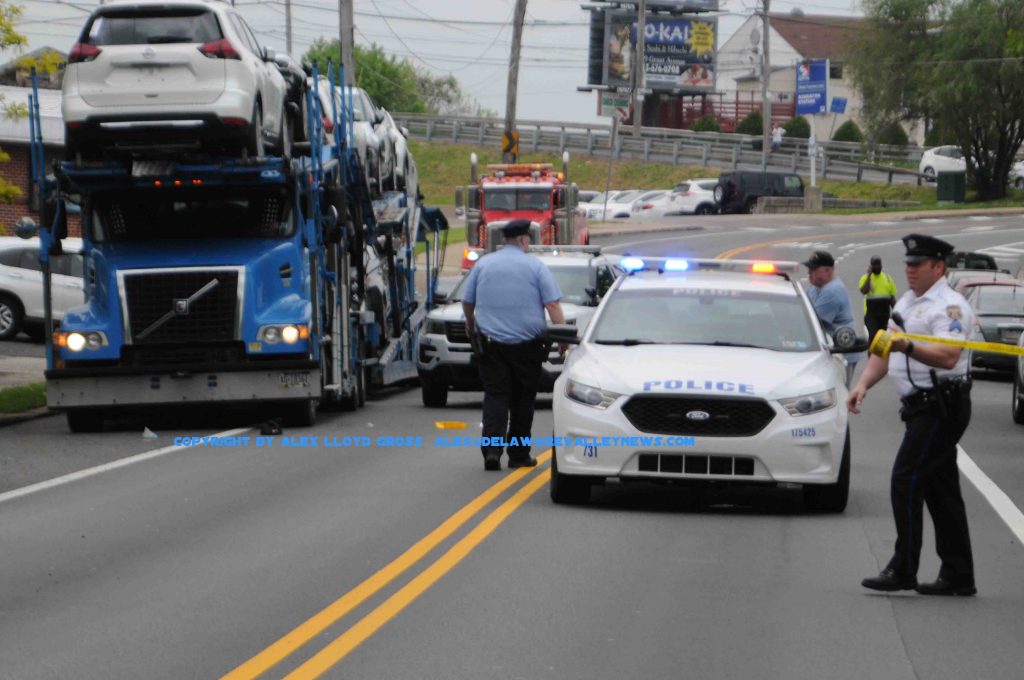 By Alex Lloyd Gross
A tow truck driver received critical injuries when he was struck by the mirror of a passing truck, after he completed a tow.. The accident took place just after 12:15PM on the 14000 block of Philmont Avenue, May 7 2019. Police said that the driver of a car carrier contracted with Robs Towing to get him freed from being stuck in a driveway. A heavy duty tow truck was dispatched and did the job.
The driver of the truck which was stuck, a car carrier then pulled onto Philmont Avenue, where the tow truck driver climbed onto his truck to speak with him at his drivers window . As they were conversing a stake body truck came by and attempted to squeeze by between the truck  and traffic that was coming the other way.  As this was happening, the mirror of the passing truck came in contact with the  tow truck driver, and caused him to fall onto the ground.
The driver of the striking vehicle did stop and is cooperating with police. There were no other injuries. Philmont Avenue remained closed for hours after this crash.