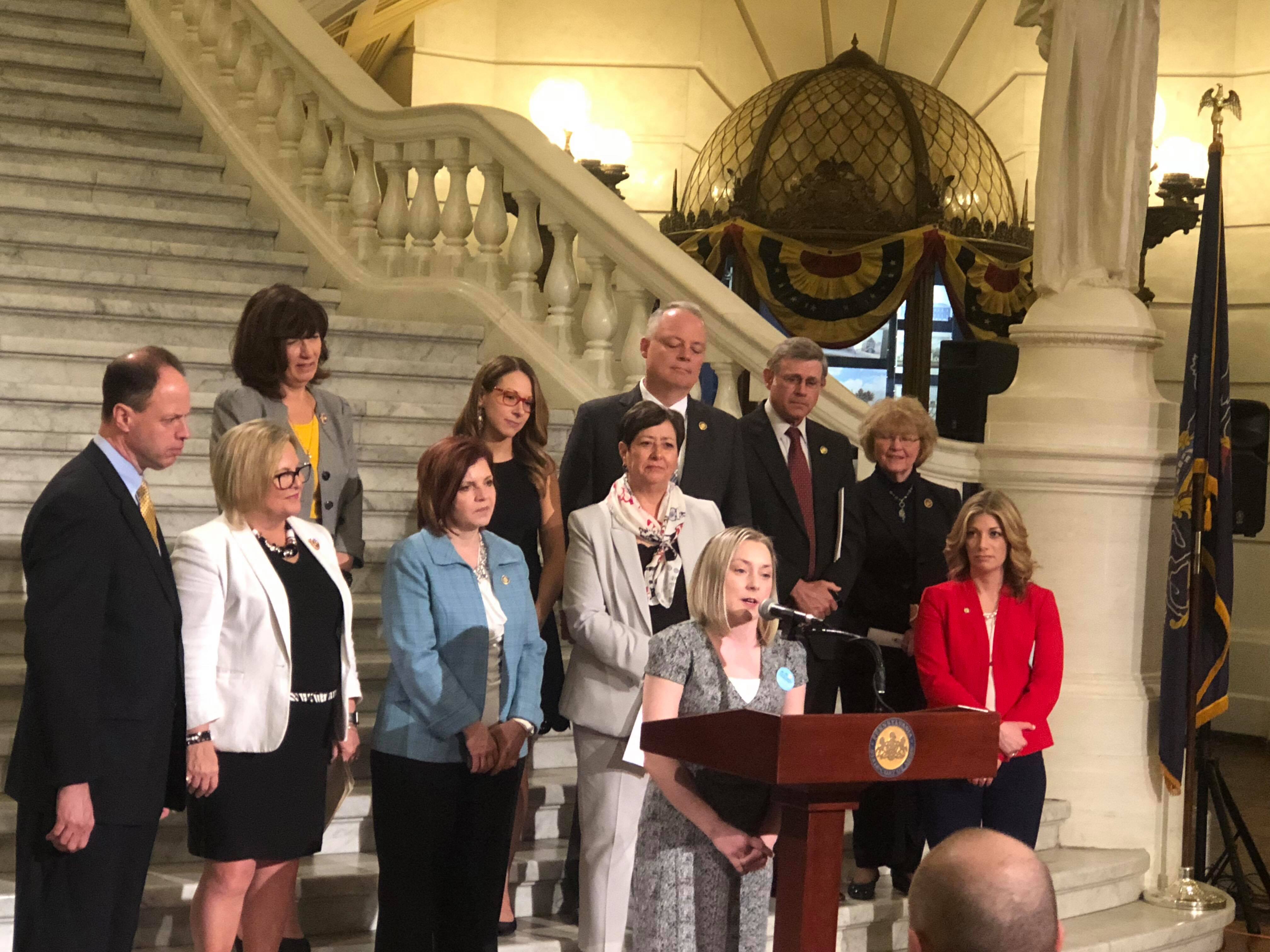 Bucks Women Nominated for KYW Women's Achievement Award
---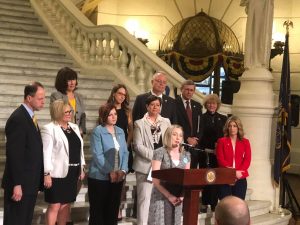 Anna Payne was going through her e-mail late last week, when she came across something she originally thought was suspicious or a joke.
"Its not everyday you read an E-mail saying you've been nominated for an achievement award by a major radio station in the area" she said laughingly.
Payne, along with nine other women, it was announced last week, was nominated for the 2019 KYW Women's Achievement Award.
"At first I thought it was a joke or spam mail " Payne said while driving her way to Harrisburg to speak at a rare diseases' event in the state capitol.
But a joke, it was not.
Payne, nominated by her cousin, Patricia Quinn, "didn't know what to say" upon finding out about the nomination for the award in its tenth year of existence.
"I was really left speechless," finding out later that her mother knew Quinn placed her name in nomination
KYW has been honoring women for the last decade now with this distinction.
"The goal of KYW Newsradio's Women Achievement Awards is to honor the accomplishments of women in the Philadelphia area and to highlight the strategies and experiences that have helped them advance their careers, businesses and lives" it says on the marketing page for the awards.
Payne's list of accomplishments and service to the public is long and deep.
Her bio, lists a number of activities she's involved with, starting with her position as executive assistant to Bucks County Commissioner Diane Marseglia, to serving on the Pennsylvania Rare Disease Council, as only one of two patients named to advocate and inform, to serving as auditor for Middletown Township.
Payne was born with a rare disease, cystic fibrosis, said she never thought she'd live long enough to get married, have children or a career.
"Now I'm being honored because I can do what I do daily in spite of the health challenge I live with.
And she was recently married.
The life expectancy for those born with cystic fibrosis then was 17 years. Payne is 32 years -old.
Voting for the award lasts until May 19 and culminates with judges selecting five finalists who will be honored at Women's Achievement Awards ceremony on June 27 at Loews Philadelphia Hotel.
Payne's activities also involve her work as vice chair for the Bucks County Young Democrats.
"Anna gives back to our community more than almost anyone else I know. She doesn't complain about her struggles, and she doesn't boast about her accomplishments. She just keeps working to improve the lives of others—a true public servant, said President of the political organization, David Bria.
Payne's message to friends and alike is vote!
"You can vote once a day everyday until May 19" she said, smile beaming through her voice as she drove to Harrisburg.
#VoteAnna