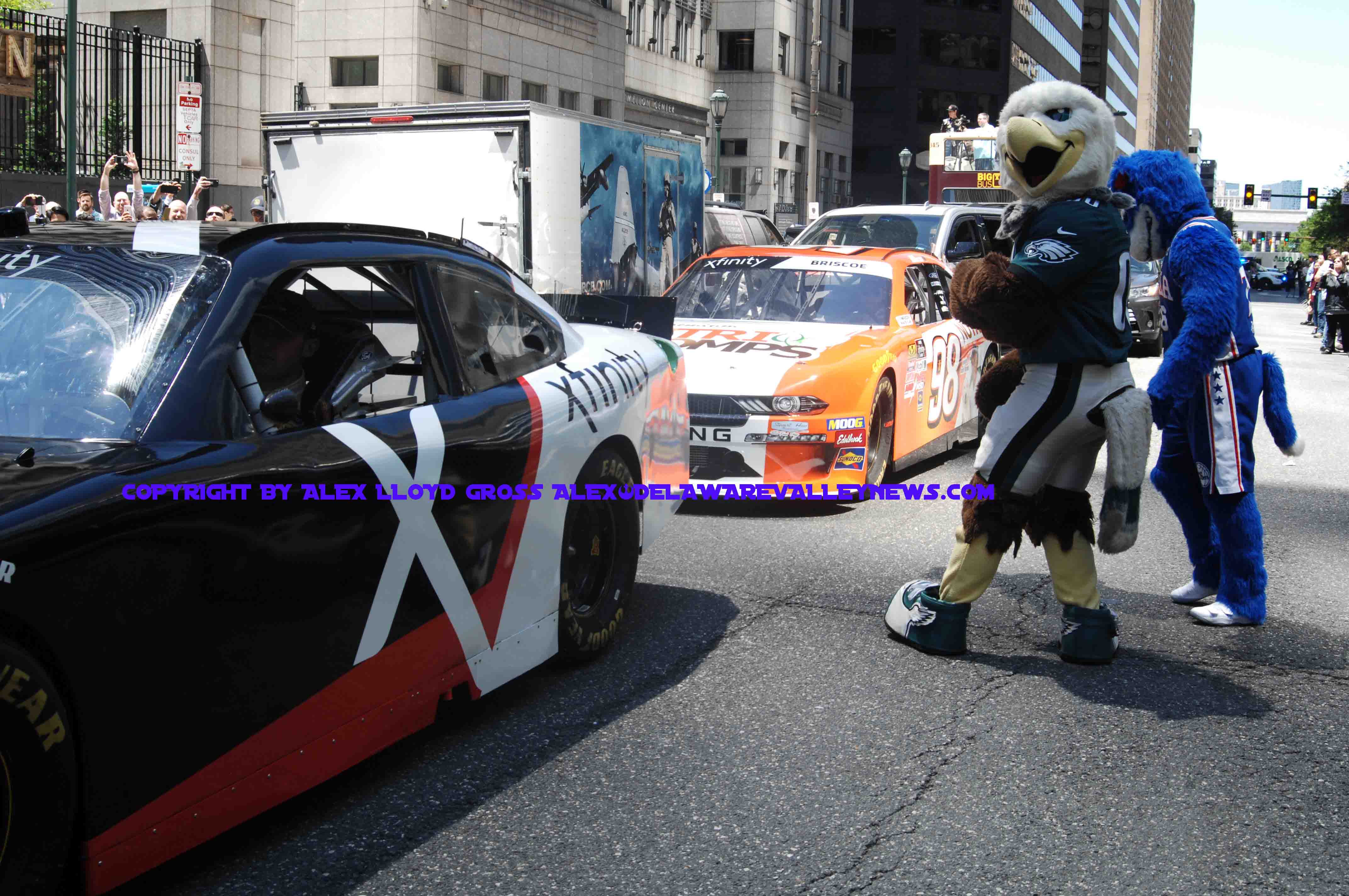 Race Cars and Burnouts Allowed in Center City Today
---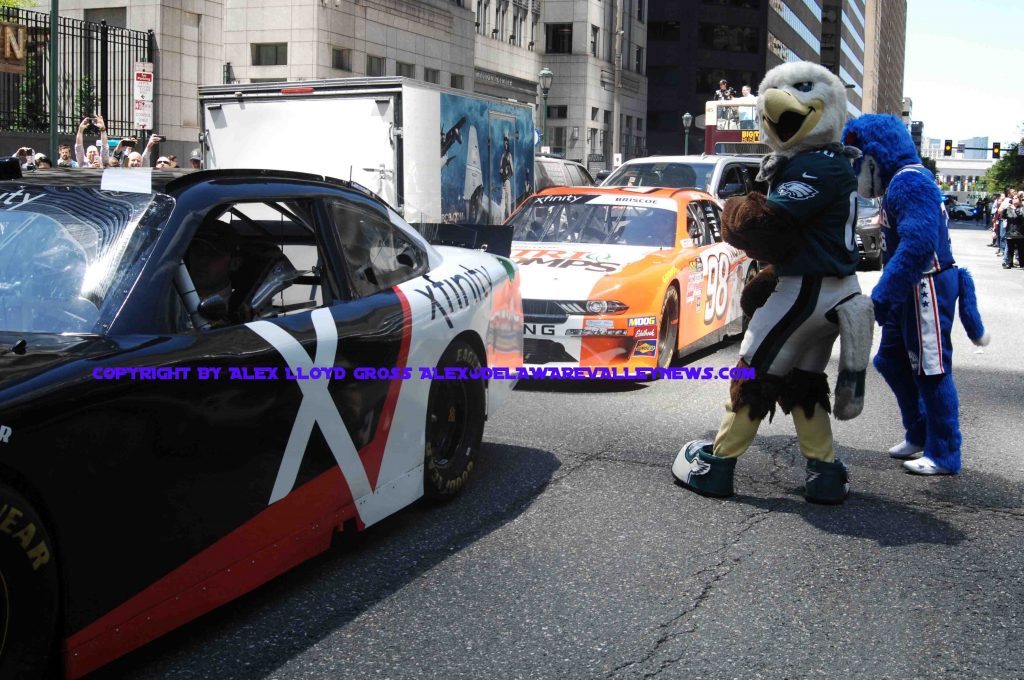 By Alex Lloyd Gross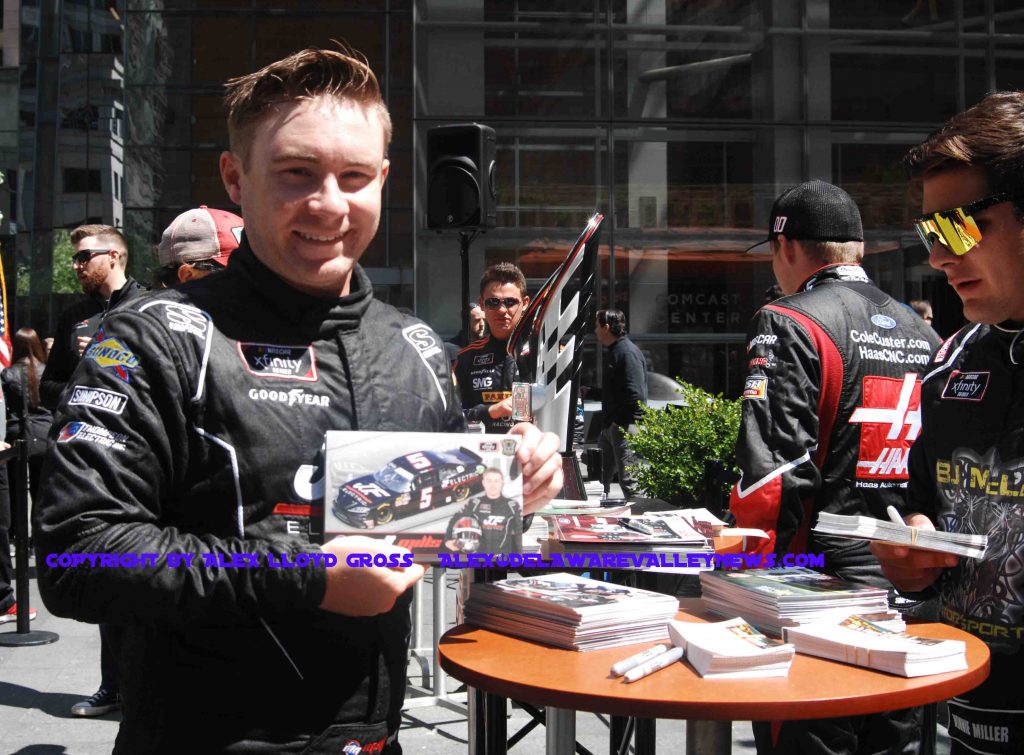 Professional NASCAR drivers were in Philadelphia today, May 15, 2019 to promote NASCAR racing at Pocono and Dover racetracks. So for about two hours, traffic in center city was detoured and several NASCAR cars  were on display along the 1700 block of JFK Boulevard.  In front of the Comcast building, part of the street was blocked off and folks going to leaving work in center city could get up close and personal with real race cars.  There were drivers too and they were on hand to sign free autographs and pose for photos  with fans. Did we say that was for free?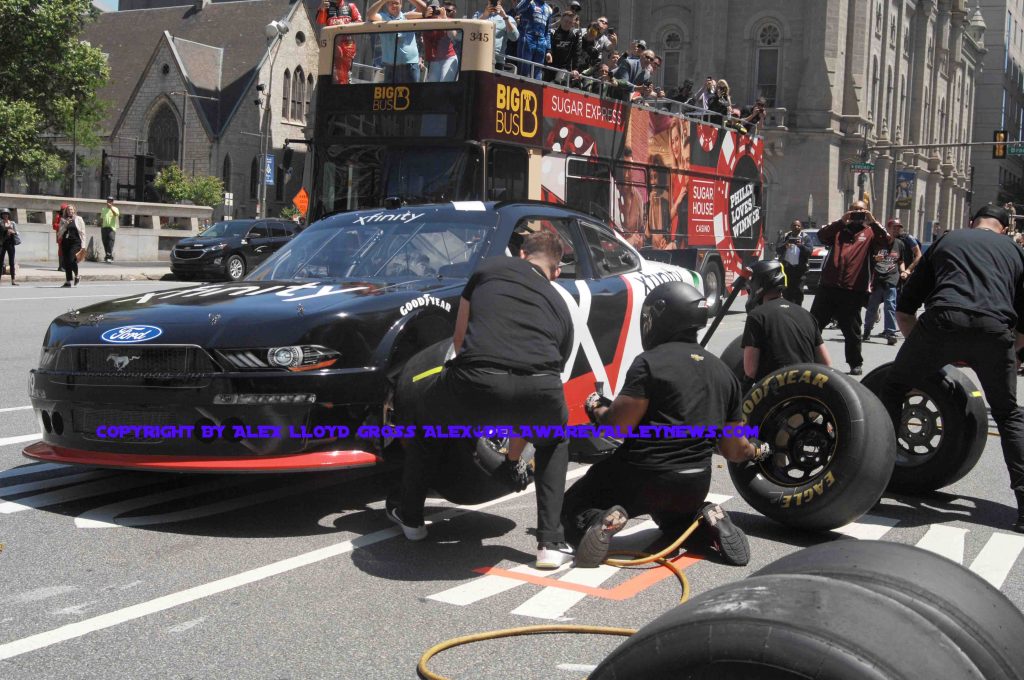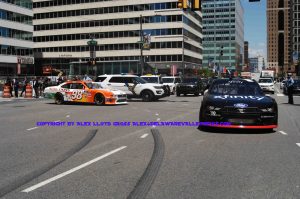 As the drivers were set up on the plaza, doing a meet and greet,  two Philadelphia Eagles Cheerleaders were there in uniform, along with Eagles and Sixers Mascots.  Okay, so you met quite a few race drivers  took some photos what else?  How about free tickets to a race in Pocono in June, or Dover in October?  Yep, you could just walk up to the Pocono or Dover booths and tick up a free four pack, or the race car drivers were giving them away for free. and they were signed.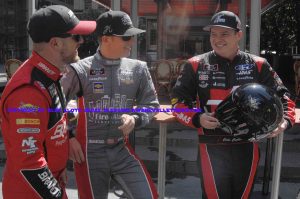 After all that was concluded, shortly after 12 Noon, the drivers of two cars  got behind the drivers seats and fired up the engines. They went on a loop of the area, doing burnouts by city hall. Then, there were two pit stops done on the north side of city hall. All four tires were changed on  two cars in less than 60 seconds.  The streets were closed off as the loud engines roared to life. People whipped out cameras and cell phones to document what was in front of them.  Race cars fish tailing around corners, and smoking tires.  This promotion was done with the full blessing of the city. Police closed many streets to traffic to accommodate the cars.
By 1;00 PM, the race cars were back in front of  the Comcast Building and being put away. NASCAR reps  will make several stops in the city today, including the Franklin Institute and  Geno's Steaks. It must be noted in this article, the driving was done on closed streets, by professional drivers. Don't try this on your own.