Kelly's Classroom Comes to St. Mark School to Highlight Food Drive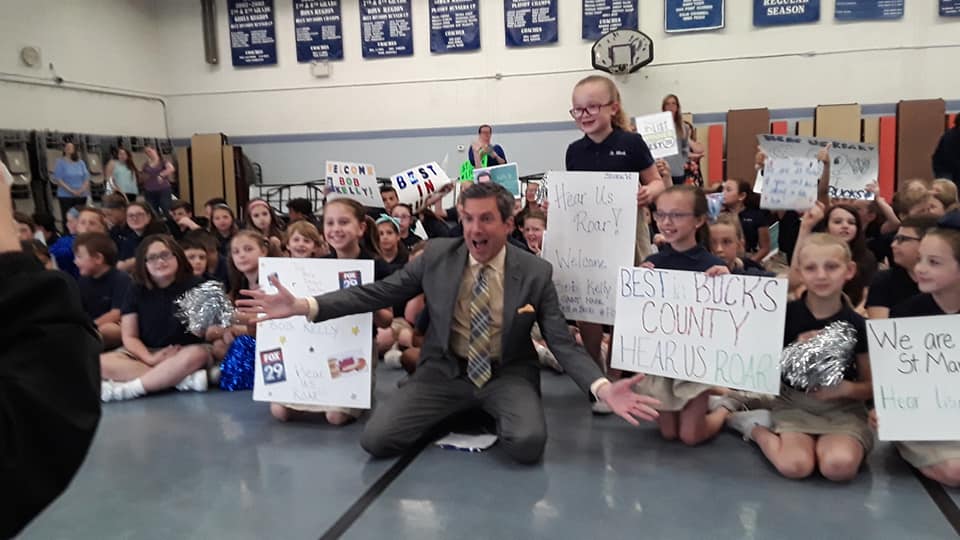 Kelly's Classroom Comes to St. Mark School to Highlight Food Drive
---
Digital Reporter — Jeff Bohen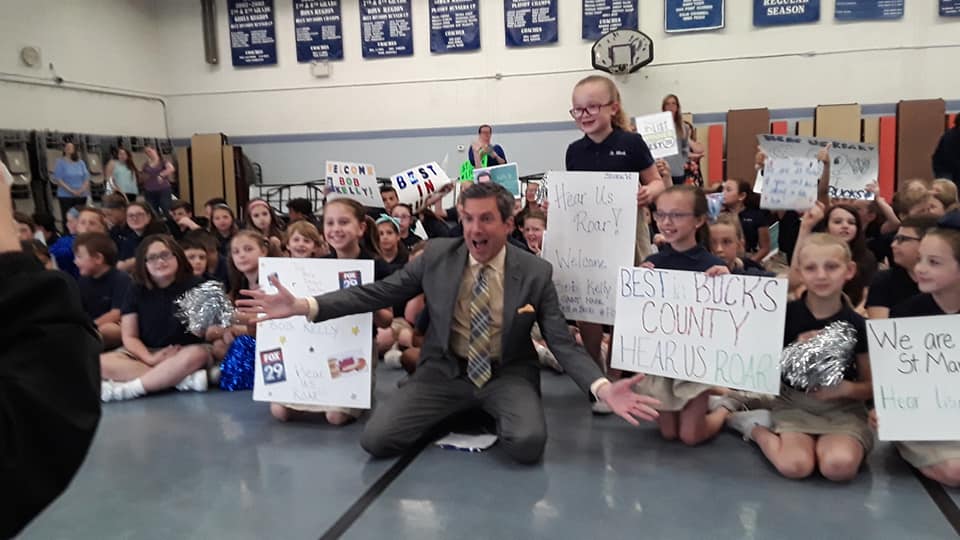 Saint Mark Lions roared Tuesday morning as approximately 250 kids and staff from the school were featured Tuesday on Good Day Philly/Fox 29 Kelly's Classroom in a live broadcast segment.
The event in conjunction with community partner 21st Learning Centers is part of a breakfast food drive for the Snyder-Girotti Elementary School food pantry.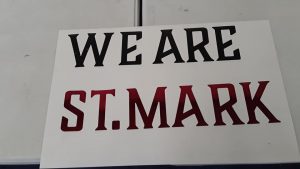 "There was a high need for breakfast food items at the food pantry and the students at St. Mark school rose to the challenge," said Diana Meunier, member of the St. Mark Advisory Board.
The Kelly's Corner team arrived around 9:30 a.m., prepped kids and staff for the live segment with a practice run through prior to broadcast.
After the "live shot" was completed an additional segment was taped to run on Fox 29's 6 p.m. news program tonight.
Collected foods included cereals, granola bars, fruit snacks, pouches, fruit / pudding cups, and other dry packaged goods according to a release from the school.
"St. Mark students are often included in Snyder-Girotti events, and the school felt this was a great way to give back," said Meunier.
St. Mark School is an award winning, middle states accredited Catholic school in Bristol, PA serving students from Pre-K – 8th Grade. Now currently accepting enrollment for grades K-8. Principal: Maria Sanson, (215) 785-0973. 1024 Radcliffe Street, Bristol PA.
21st Century Community Learning Centers (CCLC) program is authorized under Title IV, Part B of the Elementary and Secondary Education Act, as amended by the No Child Left Behind Act of 2001 and reauthorized by the Every Student Succeeds Act (ESSA) of 2015.
Music enetertainment for the event was provided by Drew Mitchell of NeshaminyStreetsStudio.com
Look for our feature video and photo galley of the event this Sunday.