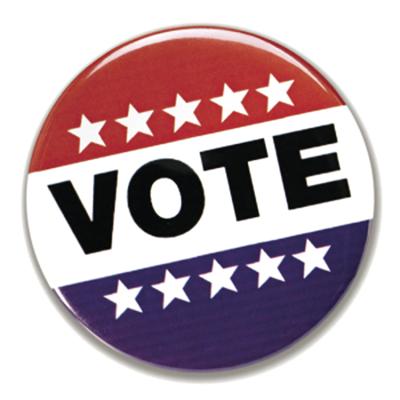 And the Primary Winners Are…
---
The following is a breakdown of winners and losers on Tuesday based on unofficial results published by the Bucks County Board of Elections. 
Digital Reporter – Jeff Bohen
Tuesday's primary election turnout, according to county officials was at or about "average" for a municipal election.
The last time voter turnout surpassed the 20 percent mark, according to Bucks County Public Information Officer Larry King was in 2007. Tuesday's unofficial numbers registered turnout at around 12 percent.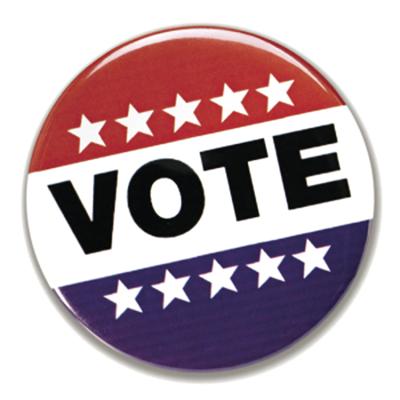 Bensalem School Board & Council
Incumbents in the school board race Heather Nicholas and Marc Cohen won among the five candidates running in the Republican primary, advancing to November's General Election. Other Republican winners were Eric Price,  Michelle Benitez and Wll Walker.
On the Democratic side, where an issue with the voting ballot differing from the sample ballot caused a stir Tuesday with party officials, the winners were Rebecca Mirra, Heather Ody-Snyder, Jamie Devery, Scott Endicter, and Royce McKevley
Democrats and Republicans vying for the two open seats on council moved ahead to the General Election in November.
Bristol Borough School Board & Council
Council Results: In the only contested race Democratic incumbent Tony Ricco (West Ward) lost to  Michael Gorman in a landslide by a 3 to 1 margin.
Winners on the Democratic side were Incumbents Steve Cullen, Mary Jane Potena Paglione, Albert Pirollo, and Jeff Paleafico.
Bristol Township School Board & Council
Constance Moore, Chris Harkins, Barbara Bill, Amanda Geist, and Donna L. Kelly won on the Democratic side. Kelly, Harkins, Moore, Paul Brahan Jr and Bill also winning on the Republican side.
A trio of Democratic incumbents won their races for council seats. Patrick Antonello, Joseph Glasson and Maryann Wagner held off Democratic challenger David Taylor for three, four-year terms on the council.
Wagner led with 1,168 votes followed by Glasson with 1,100 and Antonello with 1,085 with 22 of 29 precincts reporting, according to unofficial results. Taylor received 734 votes.
No Republicans filed to run for any of the open council seats, and likely will be seated again in November's General Election.
Falls Township Supervisors 
Democratic incumbent Jeff Boraski trounced his challenger Toni Battiste on Tuesday.  Boraski received 1,196 votes, while Battiste received 598 with, according to unofficial county results.
Boraski is seeking a second term after first being elected in 2013. 
Joan Graves, a retired clinical research study manager, was running unopposed on the Republican ballot and will now face Boraski in November.
Middletown Township School Board and Supervisors.
All the candidates on both sides of the ticket in regions 1,2 and 3 move forward to November.
Mary Sullivan in Region 4 ran unopposed.
Anna Payne is two -for -two this week as she won her primary election for a supervisor's seat, moving forward with the other candidates on the ballot for both political parties. Payne was named one of five women for a "Women's Achievement Award" by Newsradio KYW on Monday also. Payne currently is the auditor for Middletown and would give up that elected position to take a seat on the supervisors board if she were to win in the General Election.
Incumbent District Court Judge Daniel Barnowski won on both sides of the ballot beating challenger Steve Castle by more than a 3:1 margin.
Morrisville
Dual incumbents Danielle Larison and Scott Robinson earned wins in the Republican primary against Noel Sperry. They will now move forward to the November General Election where Nancy Sherlock, who ran unopposed as a Democrat, for two seats in Ward 2.
Larison and Sherlock have met previously in a council seat battle  on the council for more as Sherlock lost to Larison in 2015.
Incumbent Republican Debbie Smith and Democratic candidate Robert Paul ran unopposed in Ward 3
Democratic incumbent Ted Parker beat Kelly Chiavarini in Ward 4 by a 30 vote margin.
All seats on the eight-member council are for four-year terms.
Tullytown
Council President Nina Chrzanowski as well as fellow incumbent Joseph Shellenberger and Democratic challenger Bryan R. Servis topped incumbent MaryAnn Johnson for three, four-year seats on the seven-member council Tuesday. 
Shellenberger led with 175 votes, followed by Chrzanowski with 172 and Servis with 154. Johnson received 147 votes in the four person race.