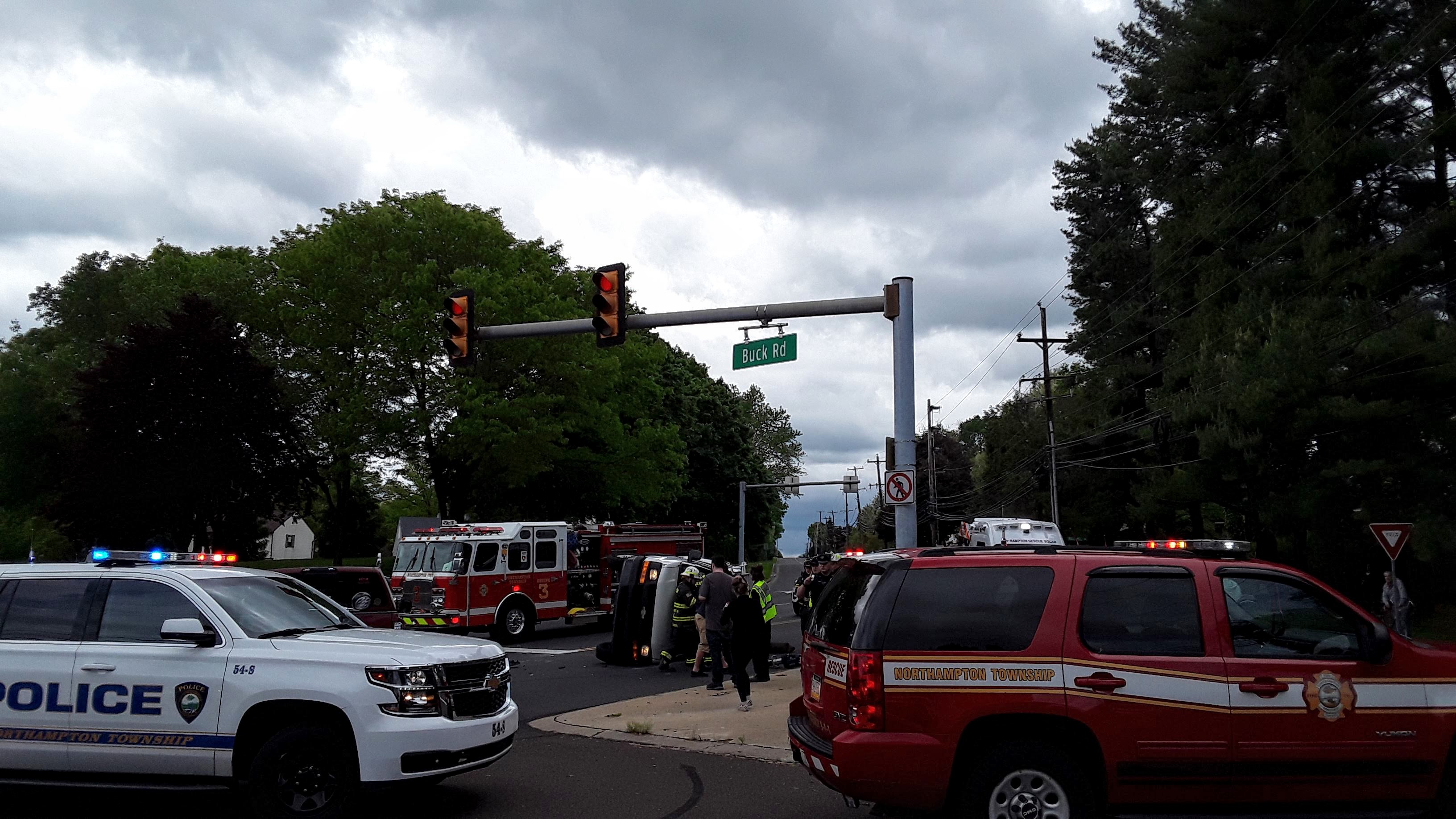 Update: Accident Caused by Red Light Runner, Cops say
---
Digital Reporter- Jeff Bohen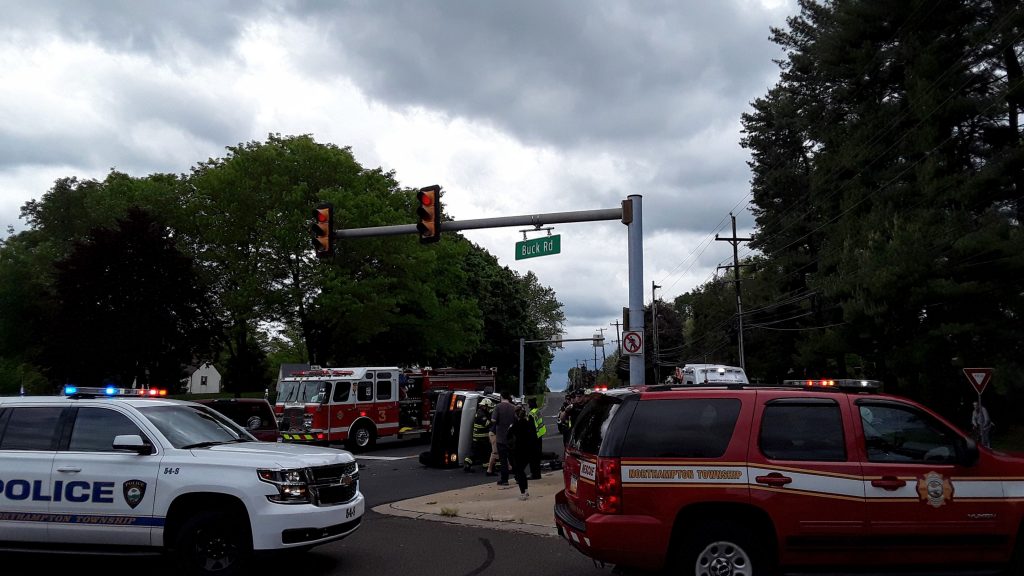 A two -vehicle accident in Northampton Township, in which a vehicle flipped over last week was caused by one motorist running a red light, Police said Tuesday.
The accident, which occurred around 2:40 p.m. last Tuesday at at Buck and Stoneyford Roads, in Holland, brought traffic to a standstill as first responder crews went into service.
"The accident occurred after a vehicle traveling south on Buck Rd failed to stop for a red light, said Lieutenant Steven LeCompte via E-mail Tuesday morning.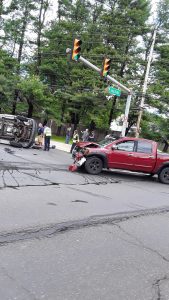 Northampton Township Fire Department extricated the driver of vehicle number two- a Chevrolet van that overturned over on to its side- by using a glass cutting tools, said Rob Holmes Deputy Fire Chief.
The driver of the van was transported by Tri-Hampton Rescue Squad to St Mary's Medical Center for treatment.
Northampton Volunteer Fire Company, engine No. 3 was also responded to the accident
No information was available about the motorist's injuries.