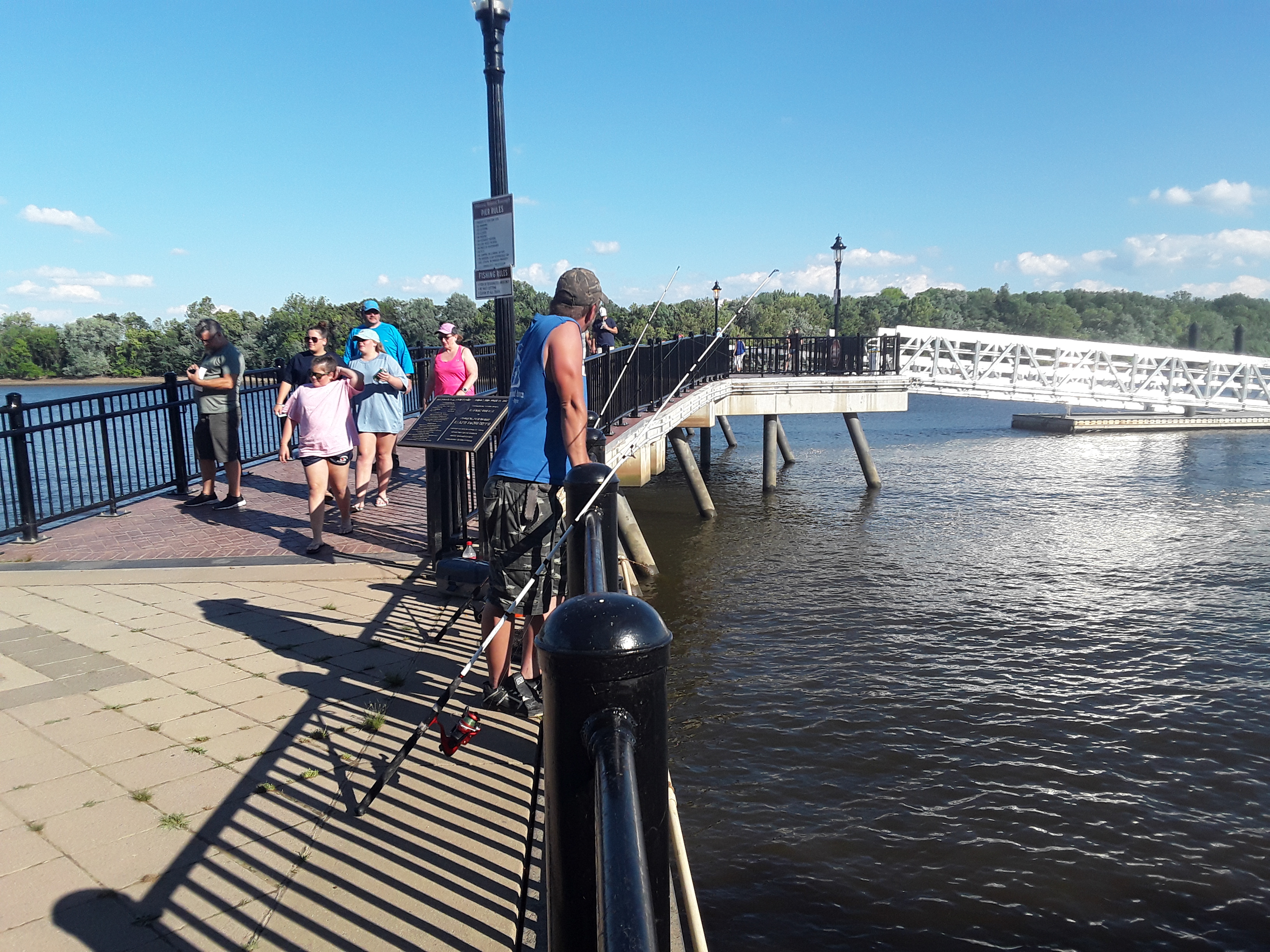 Angler Alert: 4th of July is a 'Fish For Free Day' in the Commonwealth
---
Digital Reporter- Jeff Bohen

Fishing in your Independence Day plans? Sunday residents of Pennsylvania can fish for free as the Pennsylvania Fish and Boat Commission  (PFBC) is offering the second of its two Fish-for-Free Days Thursday.
According to a release from the commission,  license requirements will be waived, allowing anglers to fish within public waterways across the Commonwealth without possessing a fishing license.
.From 12:01 a.m. to 11:59 p.m. on both days, no fishing license is required to fish, however all other fishing regulations apply. Complete fishing regulations can be viewed, downloaded and printed for FREE from the PFBC websiteOpens In A New Window, or by using the FishBoatPA mobile app, the release says.
"If you've never fished or haven't fished in a while, this is the perfect opportunity to jump back into the sport," said Steve Kralik, director of the PFBC Bureau of Outreach, Education and Marketing. "Families are already spending the holiday weekend together for picnics at state parks, campgrounds and other places near the water. Now you can spend some time fishing at no cost, other than the bait you choose."
To make the fishing experience more convenient on Fish-for-Free Days, participants can borrow equipment from dozens of fishing tackle loaner sites across the state. Many of the sites are located at state parks, county parks and some public libraries. Click here Opens In A New Window to locate a fishing tackle loaner site near you.
More information is available on the PFBC website, which includes interactive maps, regional fishing reports and tips on fishing fundamentals. Fishing licenses can be purchased online at GoneFishingPa.com.
In addition to Fish-for-Free Days, the PFBC has scheduled many other fun and educational fishing and boating events this summer, including family fishing festivals, mentored youth fishing opportunities, and fly-fishing classes specifically for women. A complete Calendar of Events is located here.
For a map of all fishing related locations in the Bucks County region click here