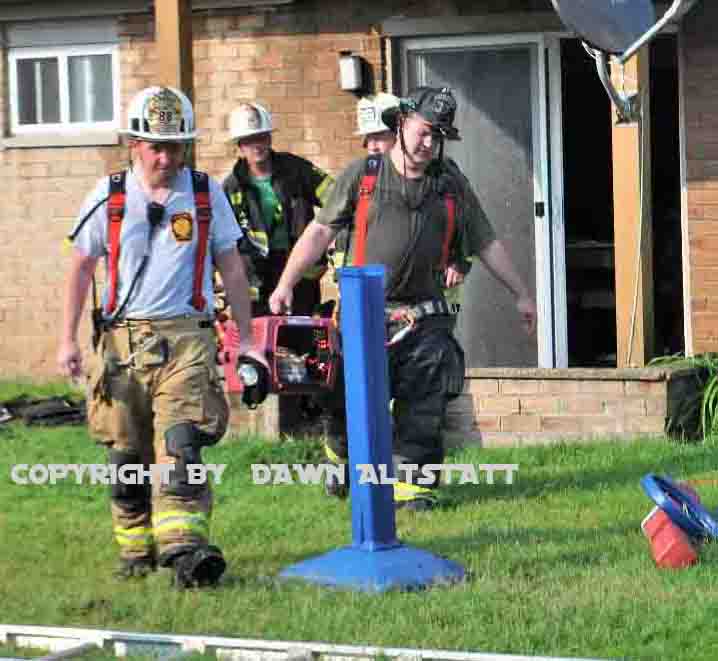 Update: Bensalem Fire Cause 'Still Under Investigation'
---
Digital Reporter- Jeff Bohen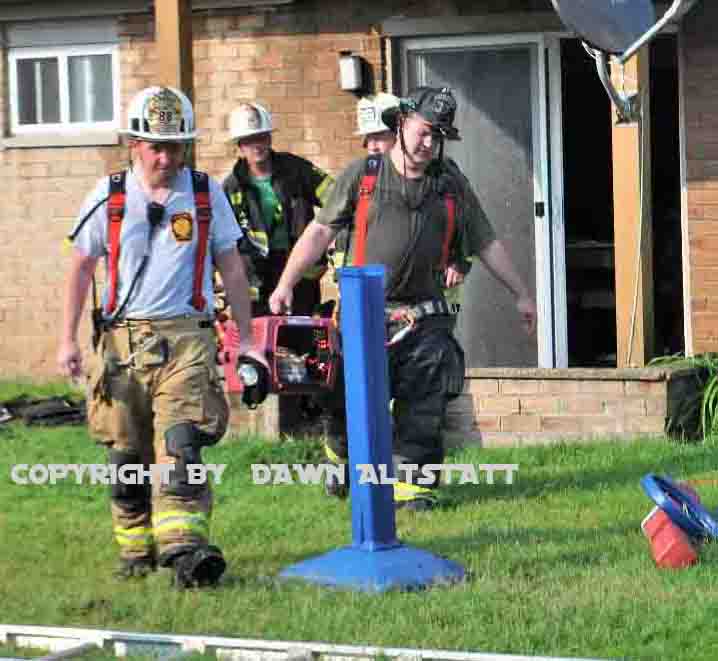 The fire Sunday at Franklin Commons Apartment Complex is still under investigation Bensalem Battalion Chief Fire Marshal Robert T. Sponheimer said early Monday morning.
The Apartment complex located at 1400 Cardinal Drive covers 48 acres of land, according to the communities website. 
Reports of a lightning strike starting the blaze at the apartment complex , by those in the community and observers on the ground, will for now remain, just that. Unconfirmed reports.
The fire which broke out around just after 4:40 p.m. damaged 12 apartments with four deemed uninhabitable, Sponheimer said.
Reports say when fire crews arrived smoke was coming from a second floor apartment.of the structure.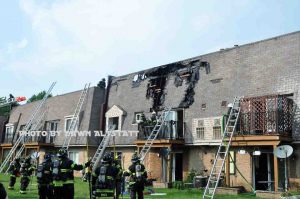 One first responder suffered a unspecified "minor injury" the Fire Marshal said.
As to reports of cat being saved by first responders, "A few animals were removed from some of the apartments, but nothing out of the ordinary,"  said Sponheimer.
The Eddington Fire Department, Cornwells Fire Department, Nottingham Fire Department, Union Fire Department, Newportville Fire Department Trevose Fire Department, and Croydon Fire Department were on scene to knock the fire down.
This story will be updated as new information becomes available.
Editors Note: Reporter Alex Gross contributed to this report.