Croydon Clean Up Event Bags 200 Pounds in Garbage from Parks
Croydon Clean Up Event Bags 200 Pounds in Garbage from Parks
---
Digital Reporter – Jeff Bohen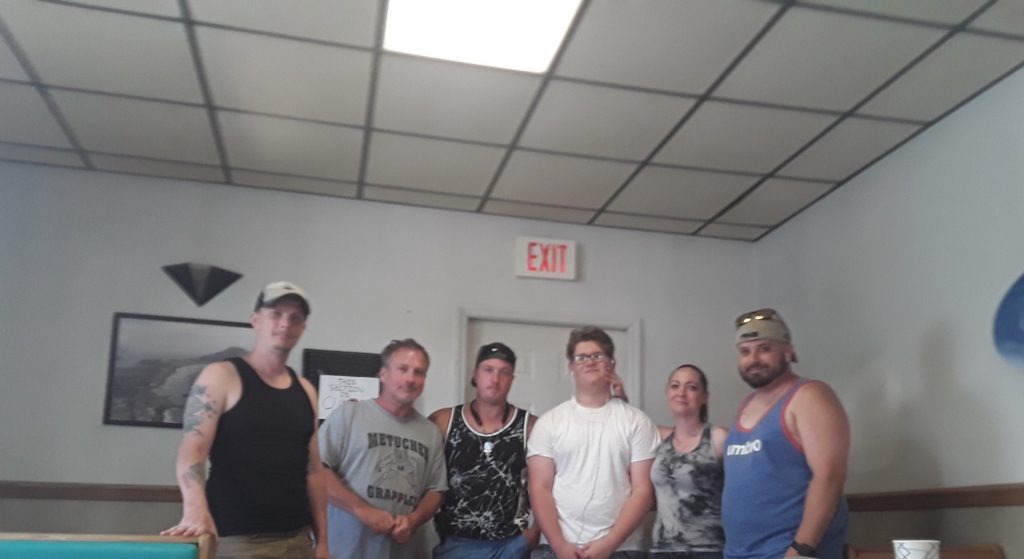 A small dedicated army of 12  Saturday removed 200 pounds of garbage from the Croydon section of Bristol Township Parks in response to social media posts about medical waste disposed of in the street.
It wasn't the numbers they hoped for, but Lizz Edmondson said we did what we could as most of the remaining group of 12 sat and ate lunch at Croydon Pizza Saturday afternoon.
Interestingly enough, what initiated the square away effort – medical waste found in the streets- was not to be found, the group said.
"We didn't see one needle" Edmondson said, "and that's the good news."

The group started at Croydon Acres Park, continued on  to the "tot lot" and finished up at Maple Shade Park where a majority of the trash collected Saturday was located.
According to Best Junk Removal estimates total weight of trash removed hoovered around 240 pounds who provided removal services at no charge to the group.
Five Star Tinting donated $150 for supplies ; Croydon News Agency donated boxes of trash bags;; Joey M's Auto Repair donated gloves for volunteers to use. Best Junk Removal has donated trash removal services for the even;  Matt's Pharmacy is providing a sharps container And at the last moment, due to mechanical issues,  Sloan's Thrift stepped in and donated the services of their business truck saying its "the right thing to do" in support of the effort.
The clean up crew was pleased by the support of all the businesses' involved.
"I hope we can make this an annual event" Edmindson said "We need those parks to be clean for the children to play in"