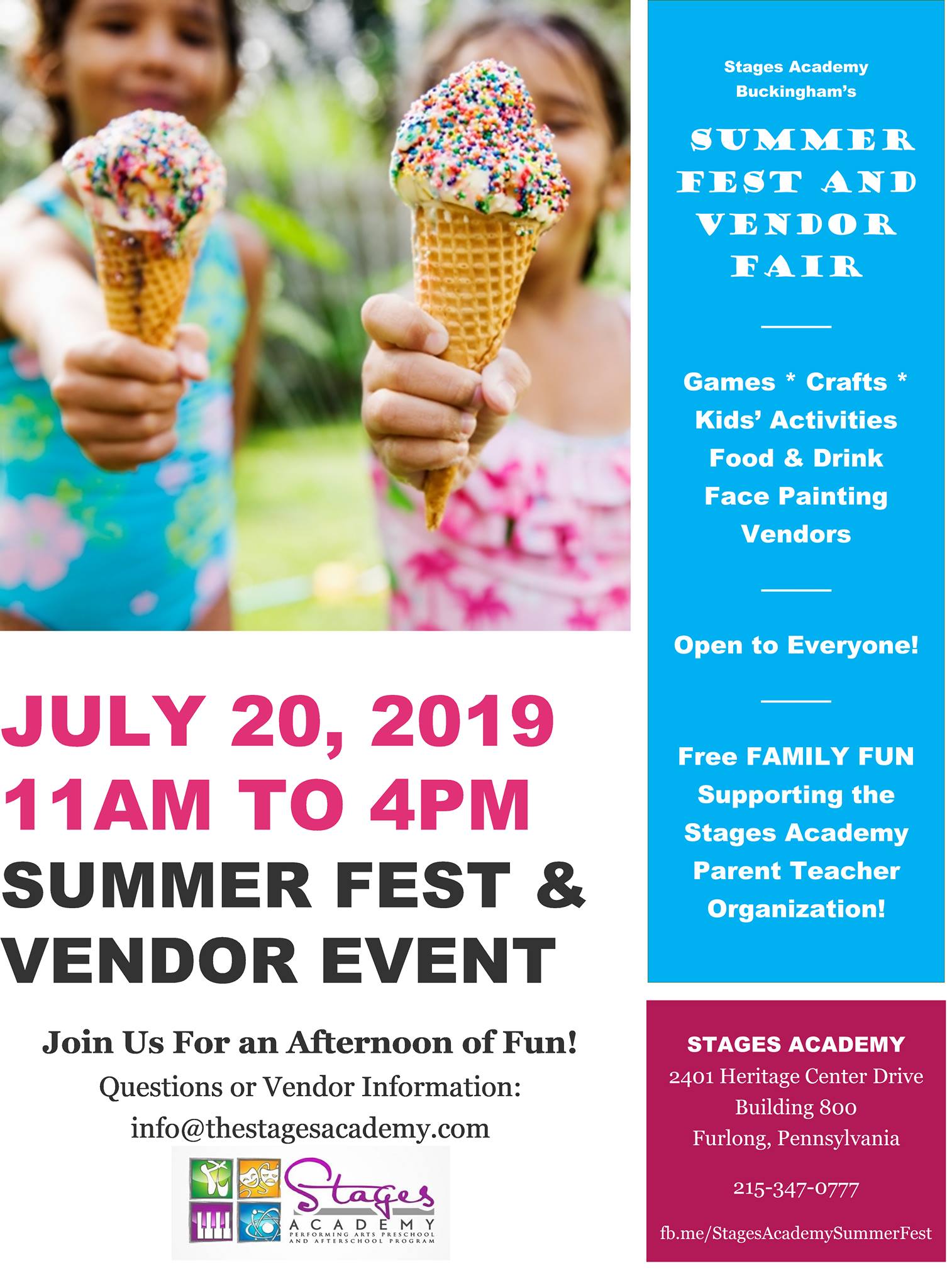 Save the Date: Stages Academy Annual Summer Fest & Vendor Event Set for July
---
Digital Reporter – Jeff Bohen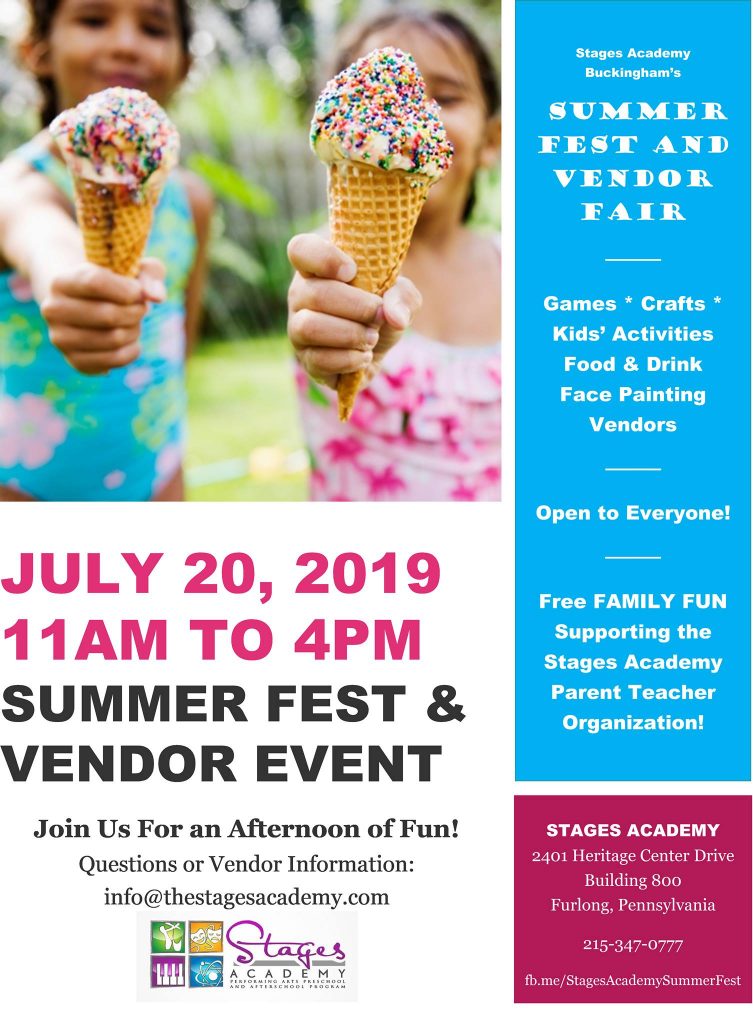 Its almost six years to the day when this reporter first met Deena Fischer, Executive Director of Stages Academy, then of Fairless Hills. in the years since , Stages Academy  has grown into local performing arts educational force
Now the next part of Fisher's plan is falling into place with the Annual Stages Summer Fest and Vendor Event scheduled for July 20th (from 11a.m. to 4 p.m) coming up in Buckingham, PA.
The family-friendly festival Fischer said, is a community building and fundraising effort by the Parent Teacher Organization to sponsor special activities, equipment, and other events for the students of Stages Academy.
Plenty of family fun activities have signed up, as of publication; bounce houses, games, free crafts, and more!
The fair Takes place on the spacious grounds where the academy is located at; 2401 Heritage Center Drive in  Furlong, PA.
30 vendors have committed to take part in the festivities..
Fisher said vendor slots are still available adding "we'd  love to add more food choices for the families and children attending that day."
Vendors interested in participating can sign up by filling out an application found here.
For additional information about Stages Summer Fest & Vendor Fair contact Deena Fischer at de***@th**************.com or 215-347-0777
It is a rain or shine event with indoor facilities available just in case of inclement weather.
Driving Directions: Take Durham Road to York Road and head south to Heritage Center Drive. Turn right on Heritage Center Drive.  Event is at the far end of the office complex.  Tons of parking available onsite.