Levittown's 'Butterfly' to be Memorialized Saturday
Levittown's 'Butterfly' to be Memorialized Saturday
---
Digital Reporter -Jeff Bohen
Last Sunday night in Bristol Borough dozens, if not hundreds, of mourners shared the collective loss of Madison Cameron, 18, who died last week in a tragic car accident.
Both corners of the south bound side of the roadway filled with friends, family, and her parents too.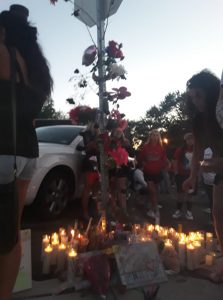 Candles glowed. colorful fireworks set off, reminding many of the spirit embodied in all descriptions of the young Levittown woman, as a community gathered.
Motorists approaching the corner of Rt 13 and 2nd Ave at high speeds caused a small shudder and head shake by those surrounding the make shift memorial created by loved ones and friends.
Candles lined the ground several rows deep, many who approached came to one knee closing their eyes and then looking up at the huge photo image parallel to the corner memorial quietly meditating or in prayer.
The emotion was palpable. You could sense the collective sense of disbelief mixed with loss in the group as the dusk settled in, giving way to night.
"She was a colorful beautiful butterfly" her father, Michael Siegal said, with his wife Jennifer standing by his side, eyes reddened by the turn of events beginning last week on Thrusday.
"Everyone loved her. Everyone!"
I asked Jenn Siegal if there was anything she wanted people to know she said, "Hug  your babies tonight. And please, please, please tell them to wear their seat belts."
"Three seconds changes lives," Jenn added, as she and her husband made their way back to the crowd on the corner.
A 100 -Motorcycle procession is expected for Saturday morning's final resting services for the young women those close to the family said, Sunday.
Cameron's employer, Fairless Hills Pizza Hut, held a fundraiser to  earlier this week with a percentage of the proceeds going to Lower Bucks Lady Lions.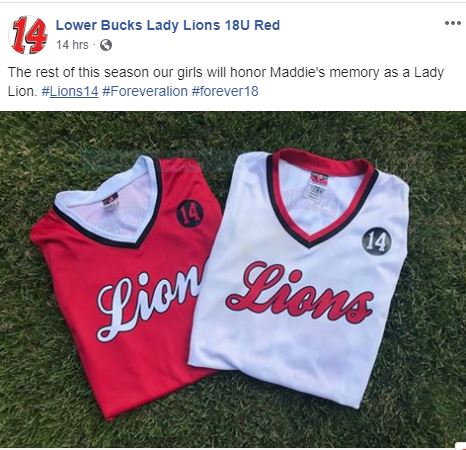 Cameron's father, spoke of her love for all things Lower Bucks Lady Lions Softball and said any money raised in Madison's name would be donated to the team because  "she loved that team."
The love was reciprocated Wednesday evening when the Lady Lions dedicated the remainder of their season to #Lions14, Cameron's number as she played catcher for the team.
Contributions in Cameron's memory can be made to the Lower Bucks Lady Lions, c/o Todd Collier, 81 Birch Drive, Levittown, PA 19054.
Services are scheduled for Saturday at  James J. Dougherty Funeral Home, Inc., 2200 Trenton Rd,  Levittown.
Viewing will  be held from 8 a.m. til 12 p.m.service will be held at 12 noon. Funeral services begin at 12 p.m, with Interment to follow at Resurrection Cemetery.
As of press time the exact cause of the accident has yet to be released by Bristol Borough Police.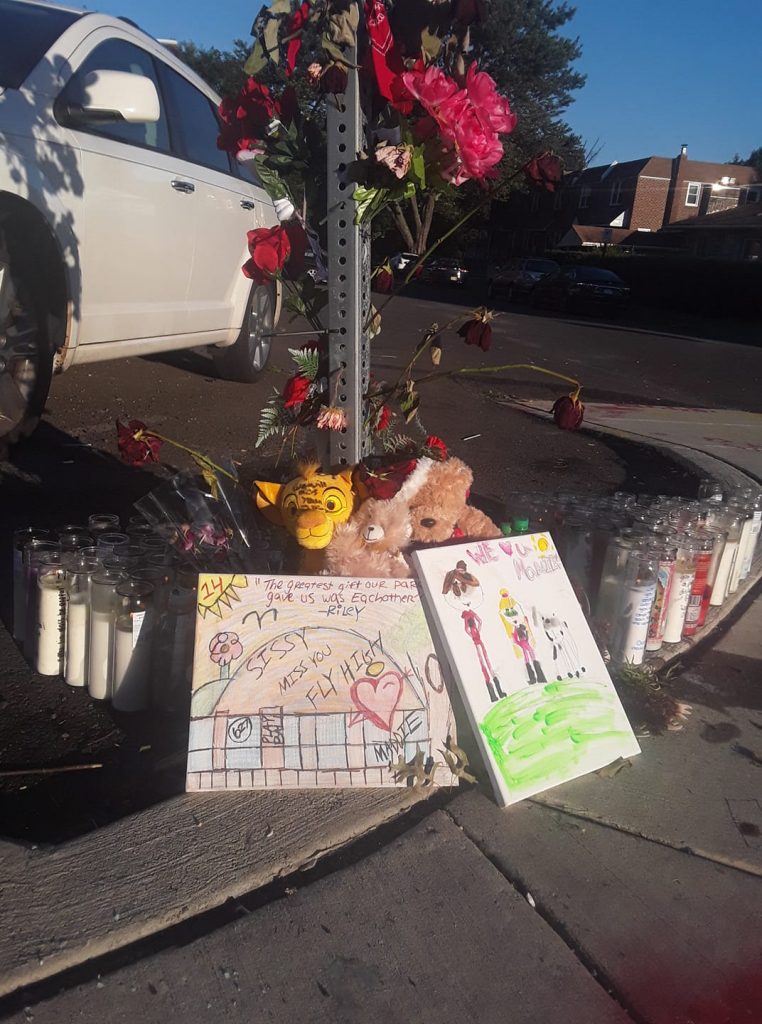 Note: Publisher/Editor Alex Gross contributed to this report