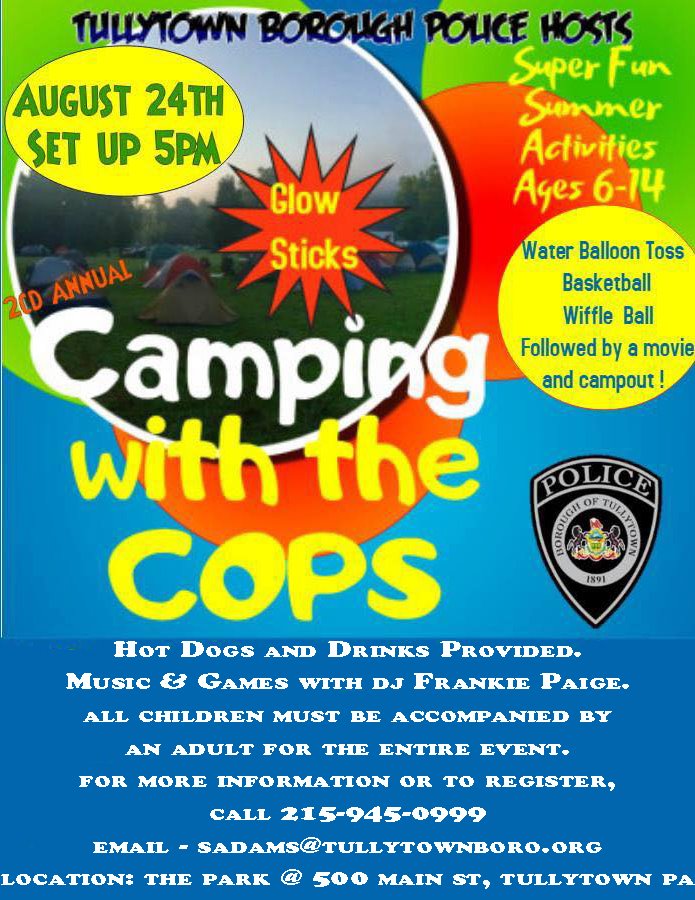 Camping with Cops Tullytown Style
---
Digital Reporter- Jeff Bohen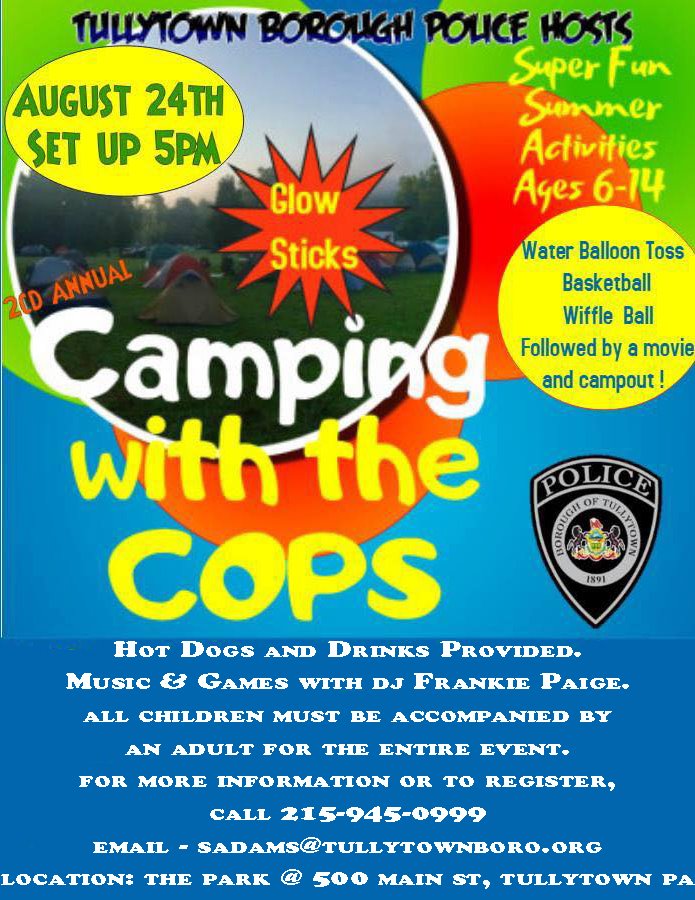 Late last week the Tullytown Police Department announced its next big community based event; Camping with Cops!
Scheduled for The Park located 500 Main Street, on August 24, for children ages 6 to 14, with free food, games, a DJ and a movie (as yet to be announced).
To register for the camping with cops event call 215 945-0999 or E-mail SA****@Tu***********.org.
Children must be accompanied by an adult in order to attend. Setup starts at 5 p.m.