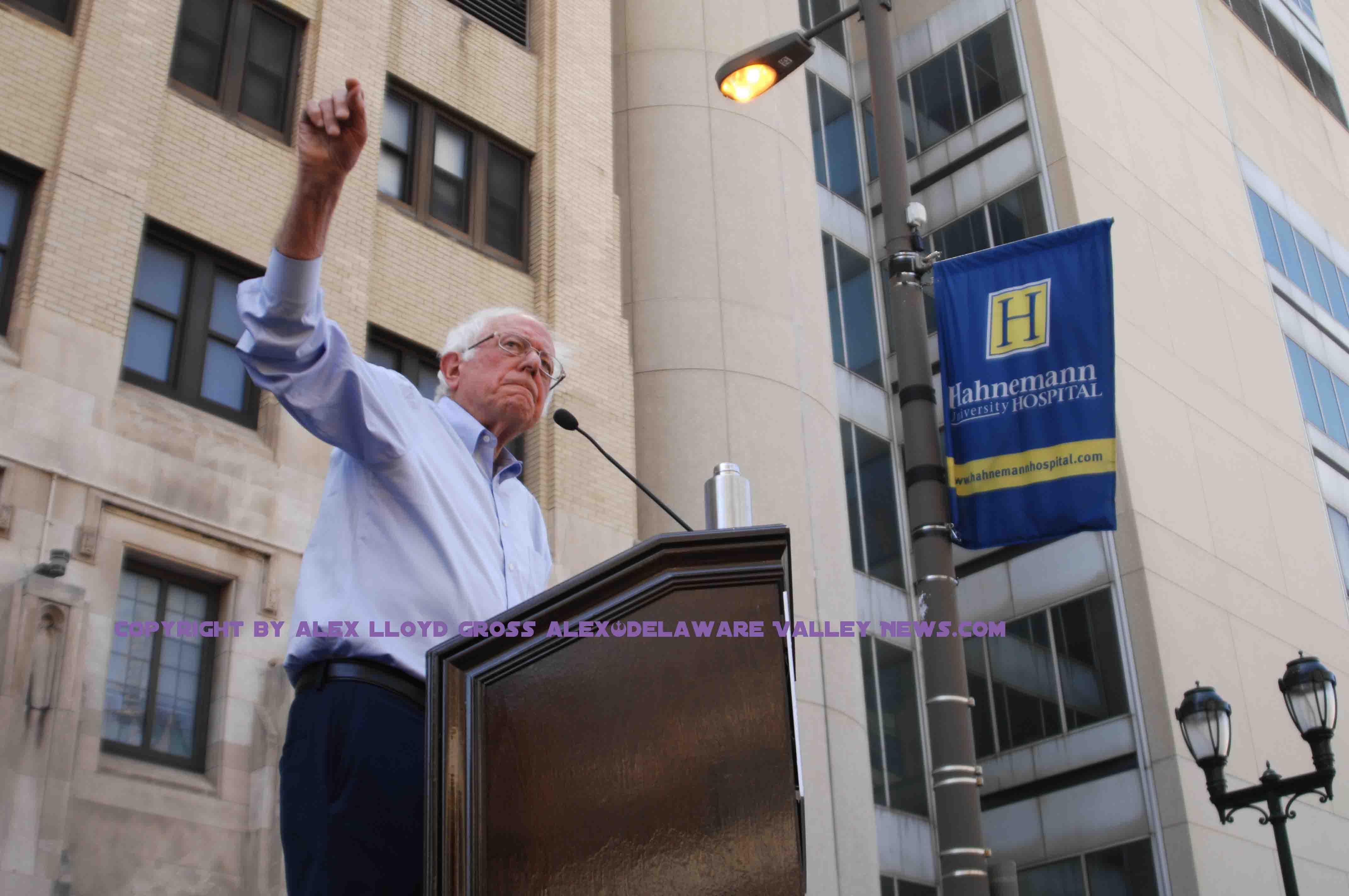 Bernie Sanders Blasts Hahnemann Hospital Closing in Campaign Stop
---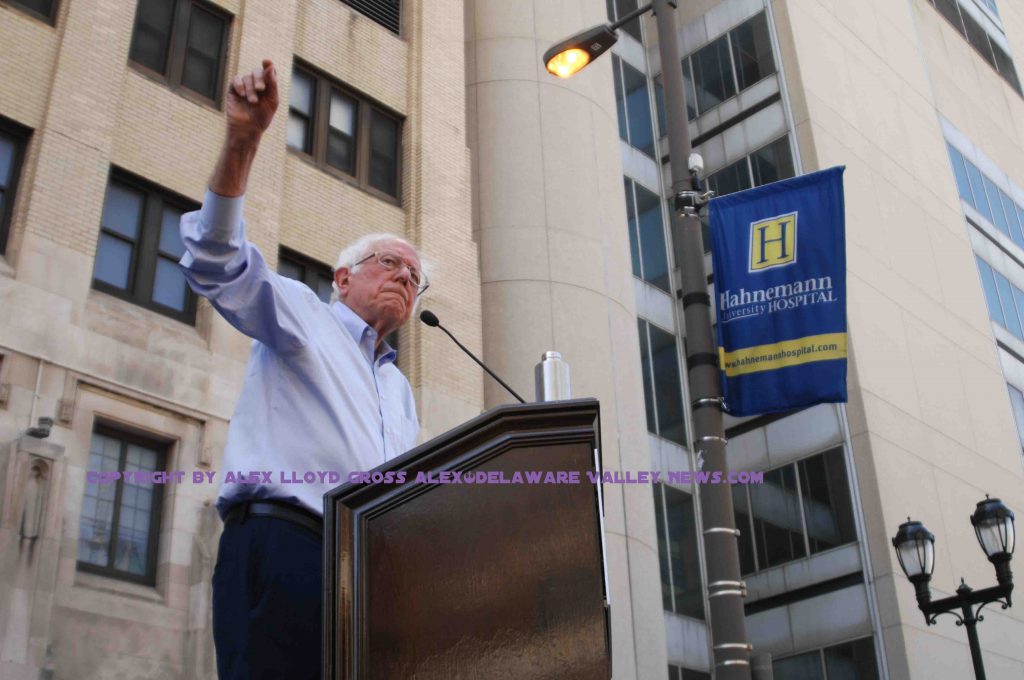 By Alex Lloyd Gross
You do not have to like Bernie Sanders to agree with his message from his campaign stop in Philadelphia today, July 15, 2019.  Keep Hahnemann Hospital open for business.  Joel Freedman, an investment banker from California wants to close the hospital, sell the real estate and make tens of millions in profit, if not more. As a result people will die. They will die and a rich, out of town business tycoon will get even richer. Sanders was in town to host a rally in the hopes of stopping it and keeping the hospital open. Bernie Sanders in a democrat who is running for president.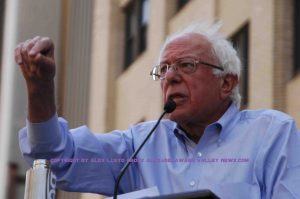 Sanders usually touts his $15,00 Minimum wage ideals and free college. Not today,  This message was about stopping corporate greed.  When this hospital closes, people are not only going to get sicker or die, but professional people like Ellen Wolf who works as a nurse will be out of a job. "I don't even know what to say anymore,  it's a tragedy for the patients and it's. lot's of patients are uninsured or on Medicade. This is an under served population. I don't know where they are going to go," she said. Dr.  William Sierrlth said "We are all very concerned, we care about the patients but we now have to look for residencies. I am looking for spots across the whole nation."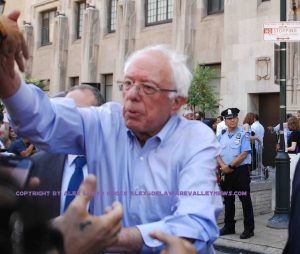 When the hospital closes, it will take medical talent in the region and push it elsewhere. Joel Freedman will make more money, as will  people he chooses to do business with on this deal.  When a medical student is in their last years of school, they must work at a hospital, to learn. and be able to treat patients. This is called a residency.    Hahnemann was a prestigious  hospital to work in and residents learned a lot from that hospital staff.
"There are over 40 hospitals in this country that are in worse shape than this one. If this is allowed to close it sends a terrible message," Sanders said. He also spoke about the corporate greed that would see a few profit from the sale of this hospital.  The rally took place on the 200 block of North Broad Street directly in front of the hospital. It was attended by curious, and Sanders supporters. There was also a large presence of hospital staff who came out to see what was going on. About 1200 people showed up.
Sanders said that the city or state should get first crack at land when a hospital closes. He is also going to introduce legislation  that will put $29 Billion aside towards an emergency fund to not allow this to happen in the future.by allowing states to buy hospitals in financial distress.  Sanders was also touting his "Medicare For All" program. After July 17, 2019 Hahnemann will stop admitting patients through the Emergency Room.
Patients injured or sick will be shuttled to Jefferson or Temple Hospitals. Those hospitals might not take the same insurance as Hahnemann.