Powerful Storm Slams Lower Bucks, Power Lines & Trees Downed, First Responders Answer the Call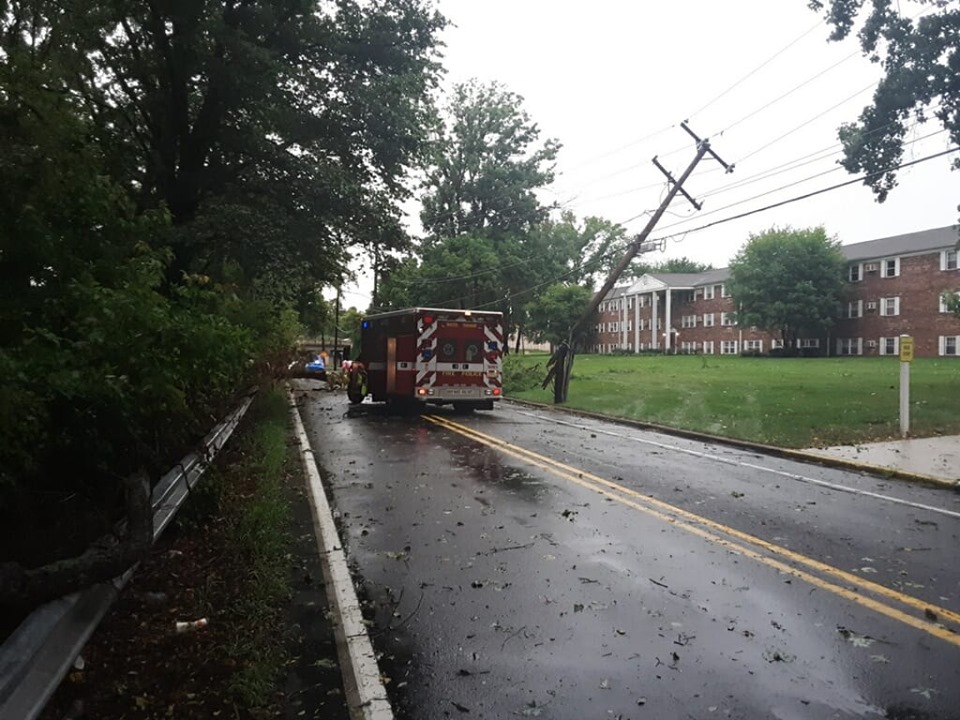 Powerful Storm Slams Lower Bucks, Power Lines & Trees Downed, First Responders Answer the Call
---
Digital Reporter – Jeff Bohen

An intense thunderstorm slammed the Lower Bucks area earlier causing power outages, downed trees, damaged cars and an array of challenges for motorists driving home Monday evening as emergency units responded to a multitude of "help"calls."
In something rarely observed, The National Weather Service on Monday posted four separate alerts for the area in wake of the incoming storm.
Forecasters explained the incoming storm, at the time, as a combination of a "strong cold front" moving into the area following the recent heat wave, combining to create the mighty and intense storm.
The storm touched down around 5 p.m. with  intense high winds and sheets of rain slamming the area.Soon thereafter power outages quickly poured in Morrisville, Bristol Borough, Falls Tullytown, and Bensalem communities.
The Nottingham Fire Company responded to 'wires down call" on Century Lane in what looks to be a small fire.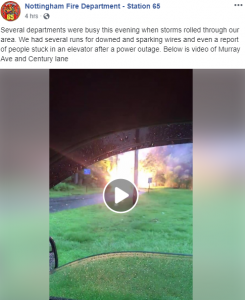 PECO began to post outage updates as first responders answered  calls throughout the area about power lines coming down, trees falling onto parked vehicles, and power lines coming down.
Tullytown Police informed locals they could come to borough hall to for "relief" from the heat or to recharge cell phones, if experiencing a power outage. .
As of 1:25 a.m. PECO  was reporting approximately 430 active outages with about 38 thousand customers affected.
As of 1 30 a.m. no major injuries have been reported in the area.
Predictions for restoral of services vary from municipality to municipality, ranging from Tuesday morning to Thursday at press time as rain began to fall again just after 1 a.m Tuesday morning.
Updates as they become available.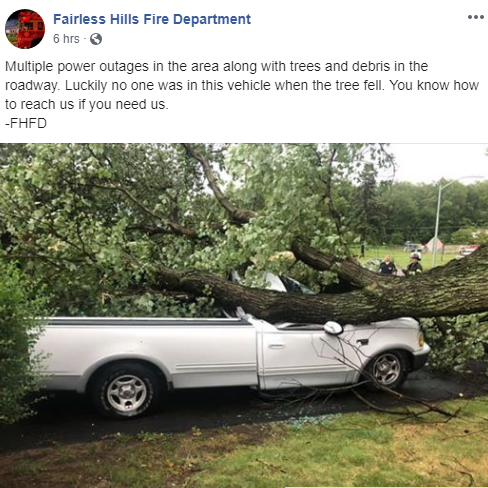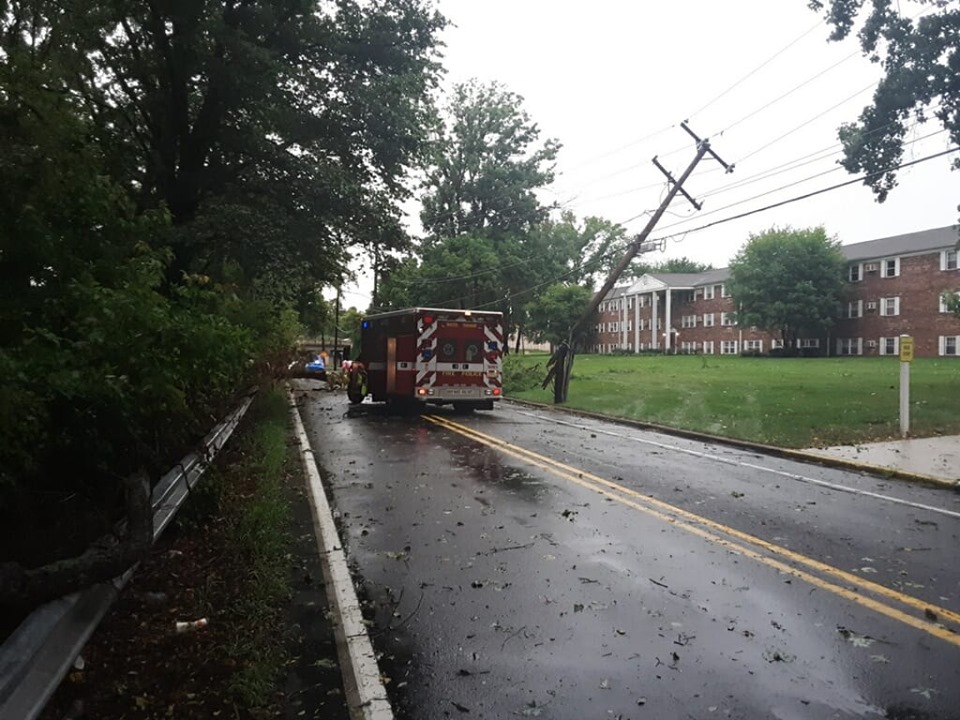 Publishers Note: In the original version of this story the date of the storm was incorrectly stated as Tuesday, the story has been updated to fix the error.
Publisher Alex Gross contributed to this story.