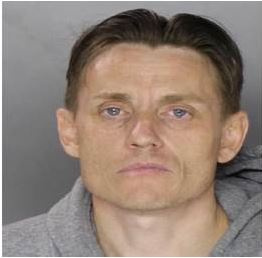 Two Million Dollar Bail Set for Philadelphia Man who Rammed Bensalem Police Vehicles
July 29, 2019
---
Digital Reporter- Jeff Bohen
As reported late last week, the man who allegedly rammed two police vehicles, VanDaniel Gossett was taken into custody late last week.
According to court documents, Gossett has been charged with six felonies; two for aggravated assault, and one misdemeanor.
Gossett was arraigned by District Justice Michael W. Gallagher who set bail at 10 percent of 2 million dollars.
Gossett was sent to Bucks County Jail and is scheduled for a preliminary hearing on August 6.
In addition to the aggravated assault charges, Gossett was additionally charged with two counts of criminal mischief, one count of fleeing, one count of flight and a misdemeanor assault charge.
At the time of the incident Bensalem Director Of Public Safety Fred Harran, said no officers were injured by Gossett's "ramming" of the police SUV's.
The two vehicles involved did receive "disabling damage," Harran said.
Publisher/Editor Alex Gross contributed to this report.