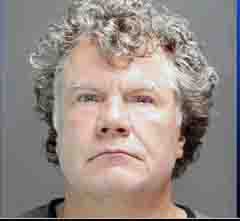 Male Shoots At Car, Hits Toddler
---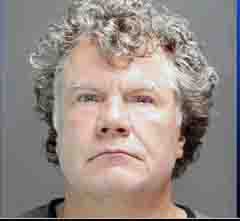 By Alex Lloyd Gross
In what police are calling a planned attack, a Cheltenham male fired a shotgun  at a strangers car and hit a three year old passenger.   Martin Pollock,of Jenkintown Road was arrested and charged with shooting at a moving vehicle, as it drove past his house on Jenkintown Road.  Police say it was planned. It all started when Pollock was angry at drivers speeding by his house.  Police said that he had argument with a 26 year old man who was driving his Jeep  in the past and he saw this vehicle drive by his house everyday. One day Pollock is accused of hiding behind a tree witha shotgun,waiting for the victim to drive by sho that he could shoot at him.
As he fired one shot, Pollock hit the vehicle and the  buckshot went through the car window and struck a three year old girl in her leg, as she sat in her fathers car, going home from daycare. Pollock told police he consumed at  least three  glasses vodka and orange juice prior to the incident.  When police questioned Pollock, allegedly told  he told them that he only wanted to scare the driver.
Police found several scraps of paper  with car descriptions and license plate numbers Pollock had allegedly written down., The Jeep's tag was included in this. Pollock is held on #250,000 bond on an attempted murder charge.  Pollock is 60 years old.