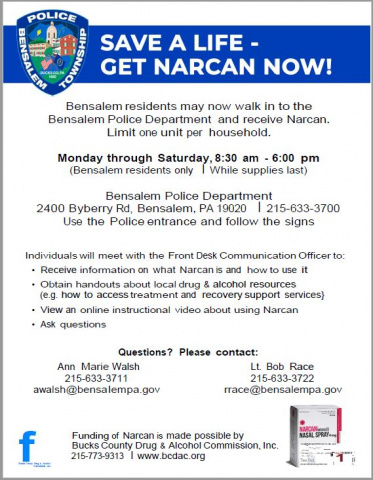 Bensalem Police: NARCAN is Available to Residents of the Township
---
Jeff Bohen -Digital Reporter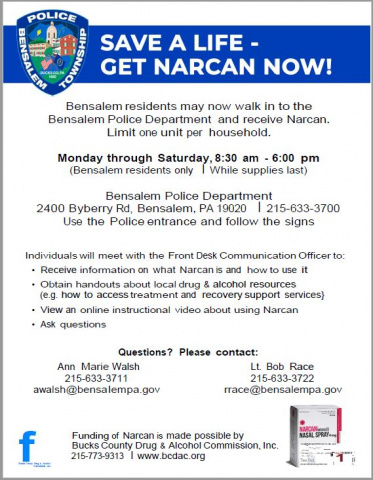 The Bensalem, Police Department wants the public to know residents can come to the station for Narcan.
One unit per household limit and the life-saving drug is available  24 hours at day at the station and the offering is for Bensalem residents only| (While supplies last).
The Bensalem Police Department is located at  2400 Byberry Rd, Bensalem, PA 19020 | 215-633-3700 Use the Police entrance and follow the signs.
Residents will meet with the Front Desk Communication Operator Officer to: Receive information on what Narcan is and how to use it.

Obtain handouts about local drug & alcohol resources (e.g. how to access treatment and recovery support services) View an online instructional video about using Narcan
For questions  you can contact: Ann Marie Walsh | 215-633-3711 | aw****@be********.gov