Demolition Begins at Croydon Elementary School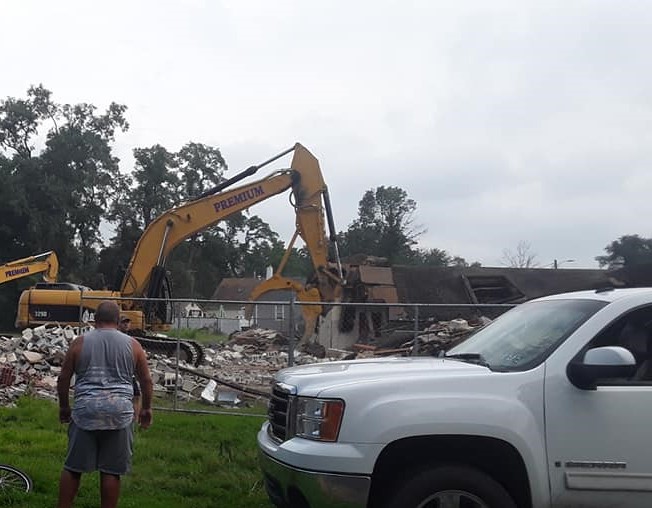 Demolition Begins at Croydon Elementary School
---
Digital Reporter- Jeff Bohen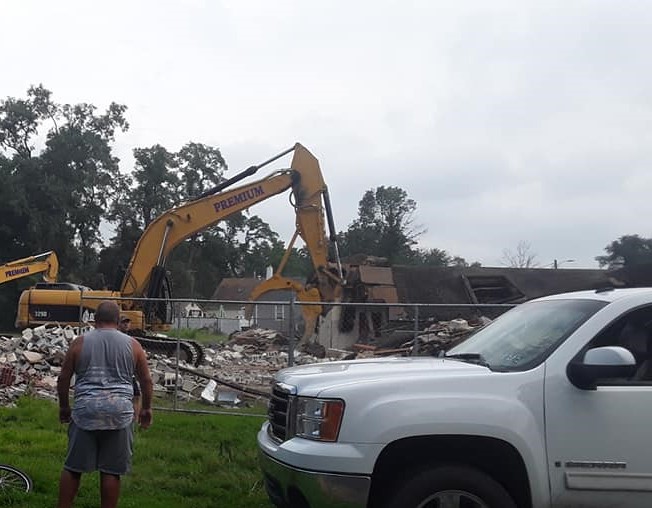 Riding up Newport Rd in the Croydon section of Bristol Township you couldn't help but notice distinct sounds of heavy machinery emanating from ahead. Demolition trucks began the process of knocking down Maple Shade Elementary School Tuesday morning.
One man watched as the demo project began.
Standing in silence, Jim Ritter a father of two, grandfather of six, shook his head, as emotion took form on his face in the shape of tears.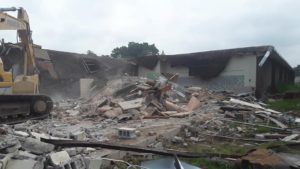 "I went to that school. My kids and my grandkids too," he said then apologizing for his show of emotional attachment to the now vacated structure.
"Its where I started out. Its where my son and started out and its where at least two of my grandchildren started out," Ritter said sharing significant points of his family's life.

The Bristol Township School Board voted last year to have Maple Shade and Lafayette schools demolished.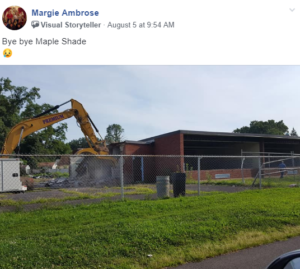 The beginning of the demolition, and the emotions evoked was captured by a post from Margie Ambrose on the Yes, I Lived in Croydon, Facebook page. The post lead to over 100 comments about memories from and of the elementary school.
Now vacated covering  5.72 acres of land on Prospect Ave, the abandoned  structure became home to children playing in the school and some community members have said "homeless people" had taken refuge there also.
As the heavy machinery went back into action, Ritter's said he wanted to try and get some of the concrete blocks so he could send them to former Croydonites who attended Maple Shade living "all over the country."
"Some of them are coming back during the Christmas holidays so they can get their stones" Ritter said.
Asked about the still new Keystone Elementary School, Ritter said "They've done well  by my granddaughter. Real well."
As we parted ways, Ritter, stood, watching in essence, a large part of his family history, demolished.
His face was filled with those feelings and nostalgia again.
Completion of the demolition project, is unknown and the property is still for sale a review of public records shows.