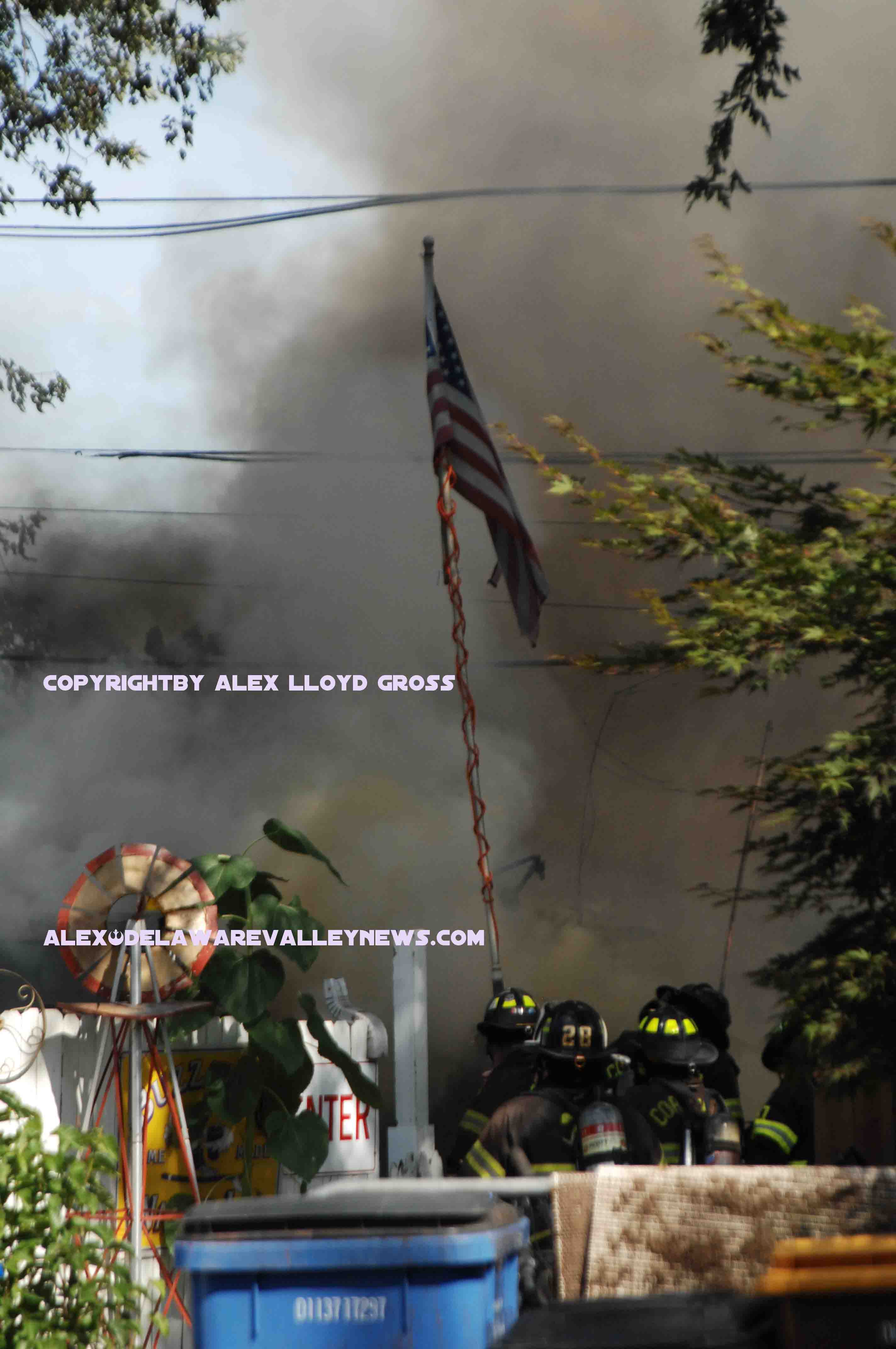 Bensalem Firefighters Kept Busy With Shed Fire
---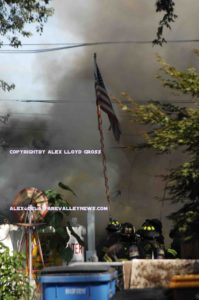 By Alex Lloyd Gross
Multiple calls into the 911 call center told dispatchers there was a working fire on Moore Avenue in Bensalem.  As crews got there, they expected to find a house well involved. What they actually found was a shed, behind a property involved in fire. Access was hampered by large brush and not a lot of ways to get to the actual shed.  The flames caught power lines on fire as well, which made the situation even more dangerous.
PECO was called to the scene to insure the power was disconnected.  While the lines were energized, firefighters were careful to not let water come in  contact with them until the lines were not carrying power anymore.  There was speculation  among residents as to who owned the shed,  did it belong to a neighbor or a tire company directly behind houses on Moore Street.


The cause is being investigated . There were no injuries.  The fire happened just after 3:30 PM August 10, 2019.  No major roads were closed.