Cops: Morrisville Man Says 'I'm Going to Shoot the F**king Dog' in Incident involving a Local Councilman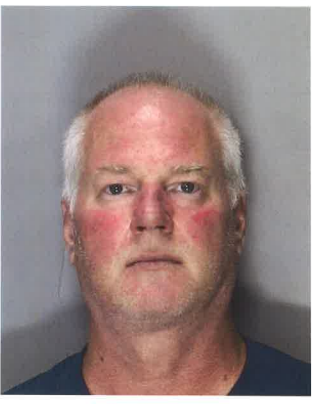 Cops: Morrisville Man Says 'I'm Going to Shoot the F**king Dog' in Incident involving a Local Councilman
---
Digital Reporter- Jeff Bohen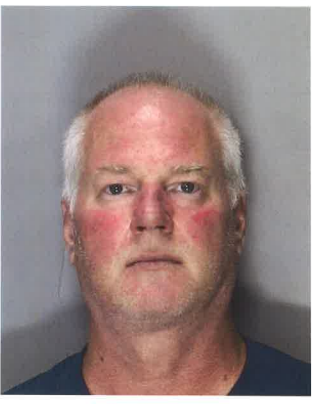 Morrisville Police arrested a borough resident when the dog of a Morrisville Councilman got into a fight with the residents dogs, leading the man to pull out his handgun and threaten to shoot the dog.
Police were called to the 100 block of Grandview Avenue for a report of a man pointing a gun at a woman's son with regards to a incident involving dogs fighting.
According to court documents, when police arrived on scene they spoke to Ted Parker, 53 who is a councilman in Morrisville Borough. Parker told police he was in his house when he heard screaming coming from outside which he checked on a found his father and his fiance trying to get their dog "Bella" under control after she had gotten lose and engaged in a fight with two other dogs.
Parker told police there was also one woman on the ground holding her dog by its leash when a white male began pointing a gun at them and screaming "I'm going to shoot the **ing dog."  Parker then got on top of "Bella" attempting to gain control of her, when he felt something being pushed into his body, which he felt was a gun from the man who was screaming.
Soon after, Bella escaped Parker's grip and the man continued to yell "I'm going to shoot" repeatedly as Parker was then able to grab the dog again and get her under control but the man placed the gun on Bella's body, police wrote in court documents. Parker while holding the dog once again felt the nose of the undescribed/unidentified firearm in his stomach this time from the man.
Parker's attention was then drawn to his father's voice as he repeatedly told the man with the gun to "walk away" which he did not, according to police, continuing to point the weapon at Parker and his father. Parker heard his mother (Margueritte) on the phone with 911 when the man began to walk away.  According to her, the man pointed the gun at her also, prior to leaving the area.
After several minutes at the Parker's residence, Morrisville Police received a call from Alan Perchalski, 57 a resident,  who asked to meet with authorities on the 500 block of Sherman Lane.
According to the probable cause affidavit, Perchalski told police that he and his wife were walking their two dogs and when passing the councilman's house, their dog jumped off the porch, unprovoked and came at them, attacking his two dogs "Chicka" and "Charm." Perchalski told police he attempted to separate the dogs when the other dog  (Bella) went after his wife and she fell to the ground as he shouted out "I have a gun and I'll shoot your dog," but the man never felt it was "safe" enough to get a shot off and he reholstered his gun.
Perchalski said, according to court documents, it took three people to get the dog (Bella) under control and she had bitten his wife (Jackie) breaking the skin and causing other "minor injuries" and  "bruising" on her left wrist. His dogs also had minor injuries according to police.
Police asked for Perchalski's firearm permit which he produced and they ran a check on and confirmed with the Bucks County Sheriff's Firearms Division it had expired as of June 7, 2019.
Perchalski is charged with one felony for firearms not to be carried without a license, three counts of simple assault, three counts of reckless endangerment. He was arraigned on August 12 and is scheduled for a preliminary hearing on September 10 in front of Justice Durkin.
Additionally, Parker was given a citation for a "Dangerous Dog Ordinance," according to court records which are summary violations. Court records show there are two violations; Confined Within Premises of the Owner and Dog Bites/Confine and Isolation.

Parker is scheduled to appear in court on September 10 to answer to the summary violations.
Councilman parer was contacted by this reporter via E-mail about the incident and said "I think it's best not to comment at this time about an active investigation."
Police officials said Parker's dog is ok and at home.
Editors Note: Aly Balan contributed to this report.
Note: Apologies to the public since the original version of this story contained the full spelling of a profane word.
–Jeff