Alice Cooper Brings Hurricane and A Halestorm To Camden.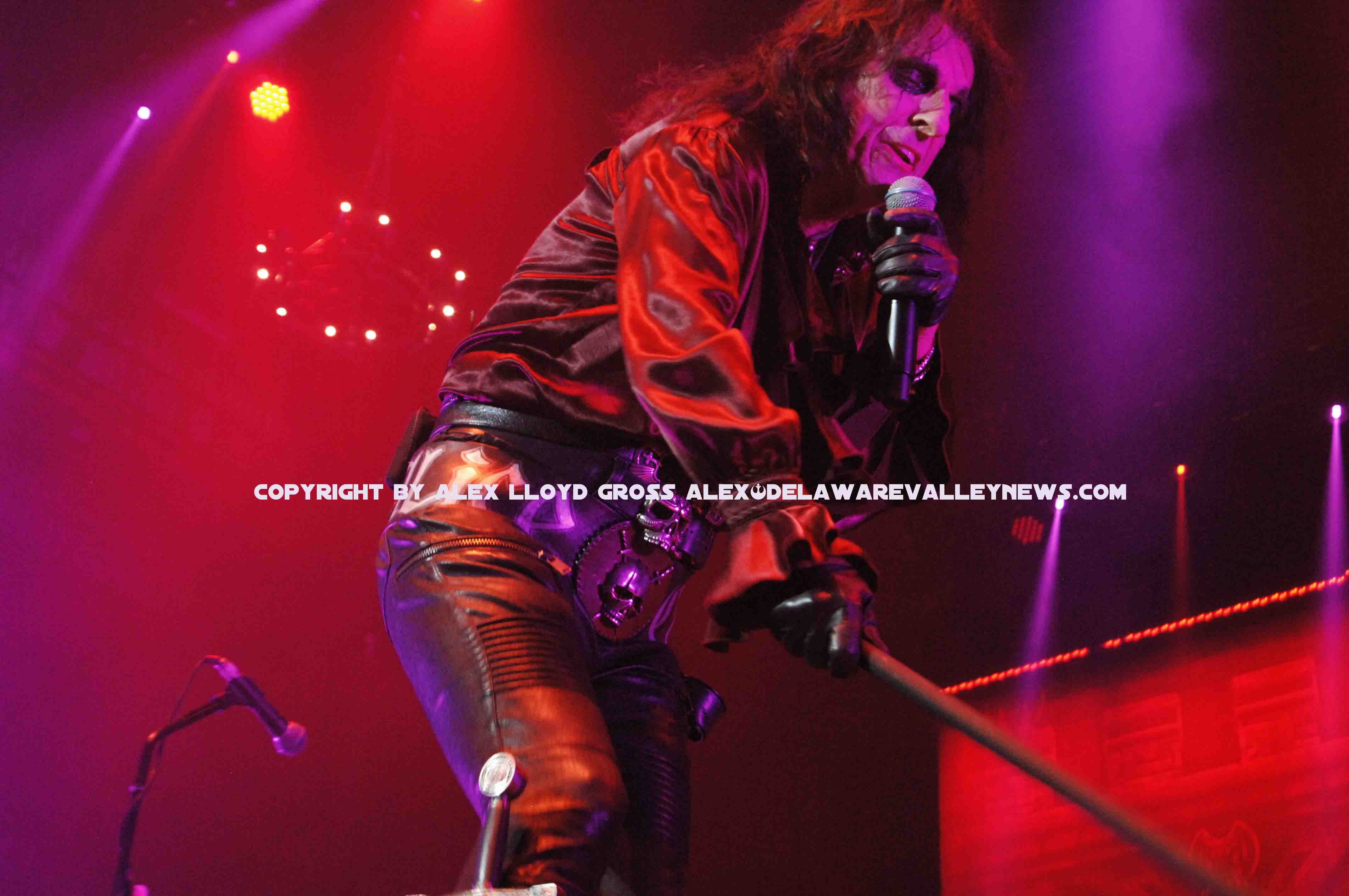 Alice Cooper Brings Hurricane and A Halestorm To Camden.
---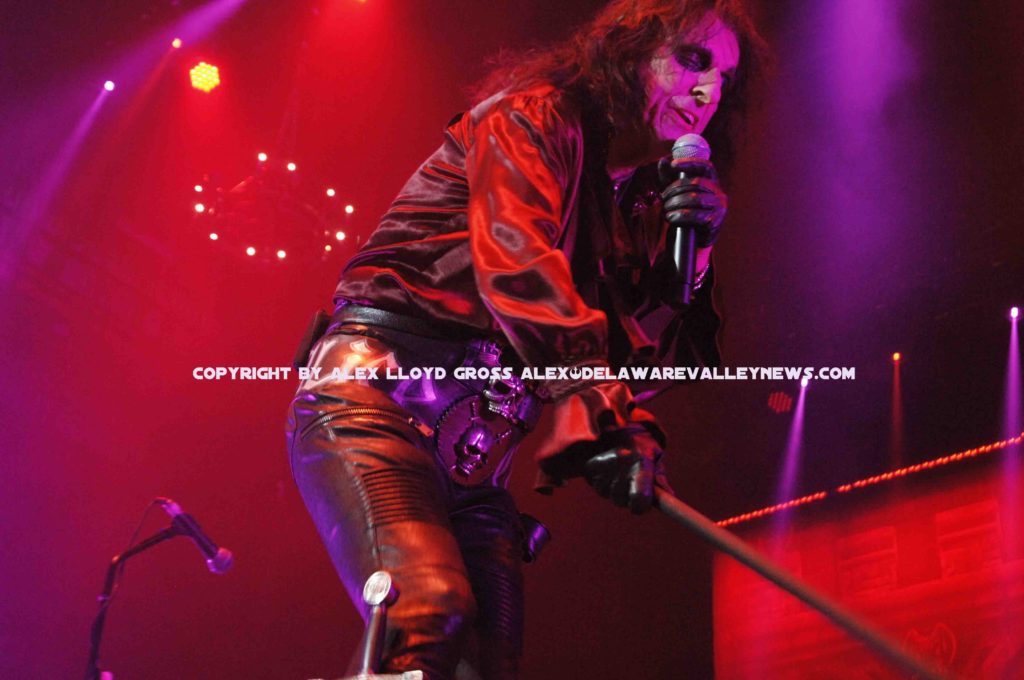 By Alex Lloyd Gross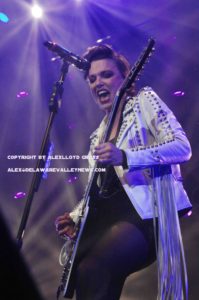 The Alice Cooper tour concluded last night, August 16, 2019 in Camden.  It was absolutely delightful.  That means, back in the day, parents and religious groups would find it appalling. Direct support was a Pennsylvania band called Halestorm. This is no up and coming band, these guys are there. Frequently ,they headline venues on their own but the bands members are such huge fans of Cooper, they decided to accept the opening slot for a month, on this tour. As Halestorm took the stage they opened with "Do Not Disturb", from their newest release Vicious.  Fronted by Lzzy Hale, with six inch high shoes and a very short skirt,  Hale commanded the stage visually. When she would sing,  she was louder and stronger than a few years ago. You don't want to look anywhere else.  Lzzy's brother Arejay is the drummer. He arrives in a pink suit and tie. Within a few songs, he is in a t shirt.
Arejay is not just playing songs,  he is a showman, twirling sticks and engaging the crowd from behind the drum kit.  Rounding out this band is Joe Hotinger on  guitar and Josh Smith on bass.  While Halestorm is an established band, the band information is not readily accessible on their website.  When this band is on a tour like this, they are exposing themselves to potential new fans that may be at the show just for Alice Cooper. When they want to investigate the band, that information is not front and center on the website.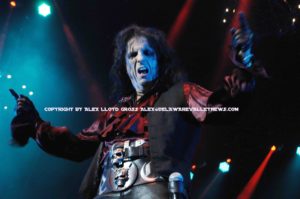 In between bands, WMMR  personality Jacky Bam-Bam was broadcasting live from the venue. He brought Ryan Roxie and Glen Sobel from Alice Coopers band on air with him. These two were able to walk from the backstage area, through the crowd to where Jacky Bam Bam was. Twice.  It was part of Roxie's Rock and Roll Parking Lot. Autographs and selfies were free.
9:30 PM Alice Cooper had taken the stage. He brought with him a cadre of songs that included "Feed My Frankenstein" which opened the show.  Cooper also brought out "Raped and Freezin'" from the Billion Dollar Babies record , done in 1973. During the title track from that song,  huge inflatable babies graced the stage.  Cooper was "executed"  live on st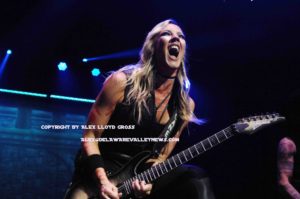 age for taking a baby from a stroller. He was dressed in a straight jacket and tried to kill it. Relax, it was a doll. His wife (Cheryl)  dressed as his nurse stopped him.He was brought to a guillotine where his head was cut off. By some miracle,  Cooper returned to sing the next song, "Escape".
Featured in the band is
Nita Strauss. A red hot guitarist who goes by the name Hurricane Nita . Three minutes on stage and you see why. She is non stop . Jumping , spinning and prancing around both ends of the stage. She is also very good looking,  She gives guitar clinics and has a side solo project.   Alice Cooper played "Muscle of Love" and  "Bed of Nails from the Poison record.. Yes,he also played the title track of that as well. For the encore of "School's Out"  Halestorm came out, as did the opener, Motionless In White. They are  from Pennsylvania.

The show was fantastic. If Cooper is not offending someone, he is not doing his job. Early in his career,  there were protests at his show. That does not happen much anymore. The only protests are from fans wanting more. They will have to wait until November when the band is rumored to take another run through the states. :