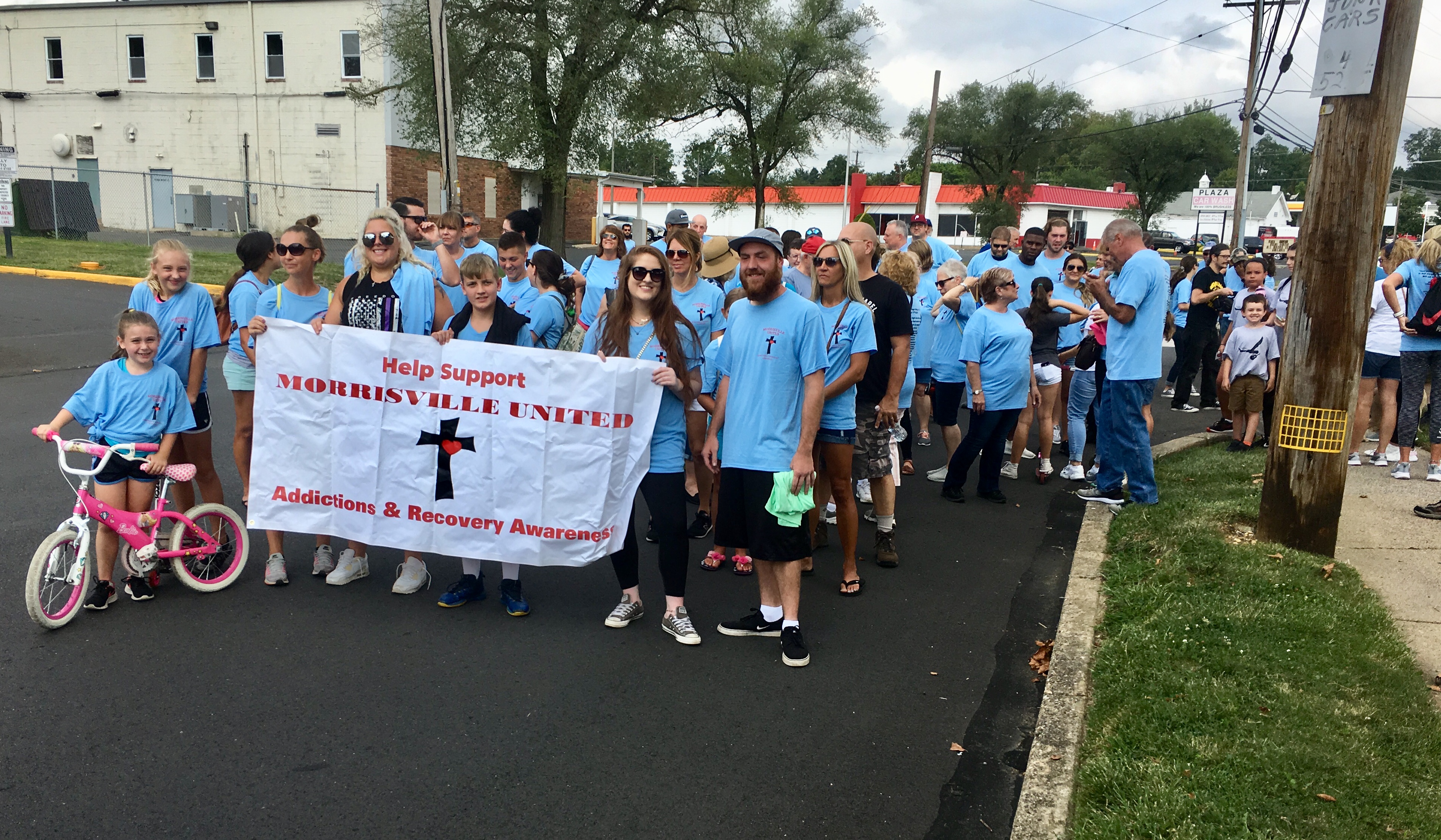 A Message of Hope and a Prayer for the Suffering at Morrisville Recovery Walk
---
Digital Reporters- Aly Balan & Jeff Bohen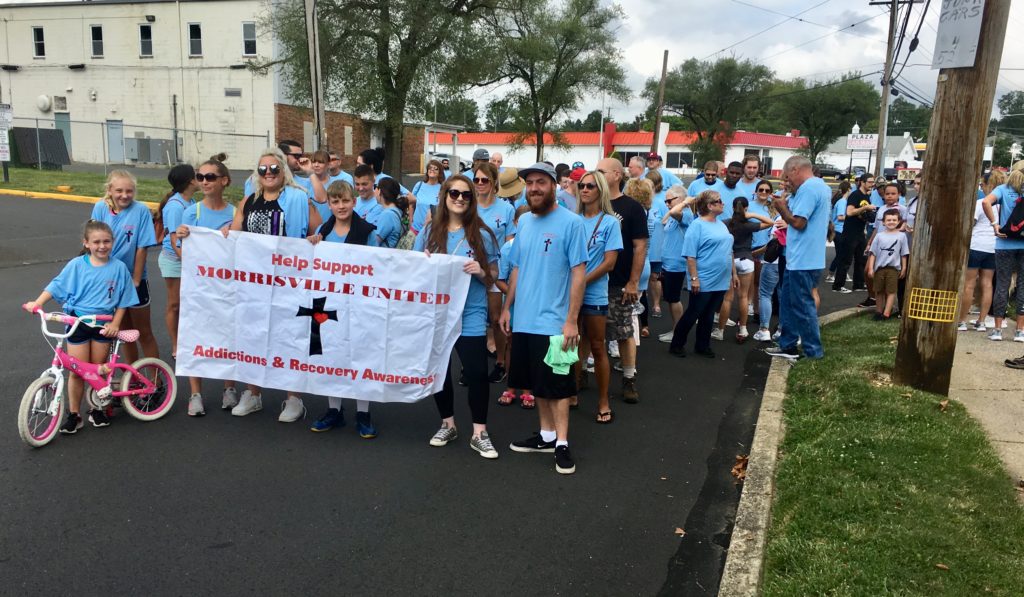 There isn't a day that goes by where someone "sick and suffering" passess away without ever getting the message of recovery. In Morrisville on Saturday hundreds came together to spread the message of hope with the fourth annual Morrisville United Recovery and Addiction Walk in the hopes of saving souls.
The walk which began at the Giant Food Store and matriculated through the borough's residential neighborhoods was led by the Morrisville Police and Fire Departments ending at Williamson Park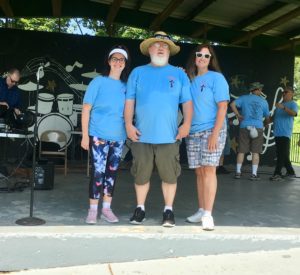 "A lot of people have loved ones with addiction but don't know who to go to for help, or where. We're here to help, or even just to pray with them," said Hal Wilcox, Executive Director,
Morrisville United Addiction & Recovery Awareness.
Sponsored by a dozen or so local businesses and faith based organizations the essential message of the walk is to let those suffering know they are not alone, even though it feels that way.
"I've been a part of Morrisville United since the beginning," said Alan Stec, a parade participant and member of Calvary Chapel of Philadelphia. "I just want to continue to serve and meet those who can't help themselves where they are. I share their past and present struggles".

Recovery awareness has been heightened over the last five or so years in Bucks County as members of the community started to perish as a result of their substance abuse disorders. Non-profits, faith based and local entities have joined together to combat to the devastation in spreading the message there is hope and help available.
Wilcox said we can always find a way to find recovery resources that fits a need. If it's Morrisville United supporting or helping someone we will get that person help if they are ready for recovery.
The event ended with a community prayer led by Pastor Tim Patrick of
CCP . 
The following is a list of Recovery Related Resources the public  can click on for additional information and treatment services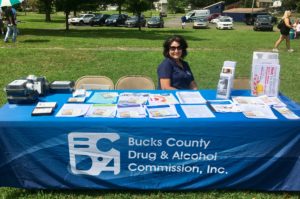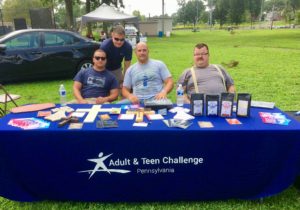 Editor's Note: Photos by Aly Balan