Kicks 4 Kids Drive in Last Week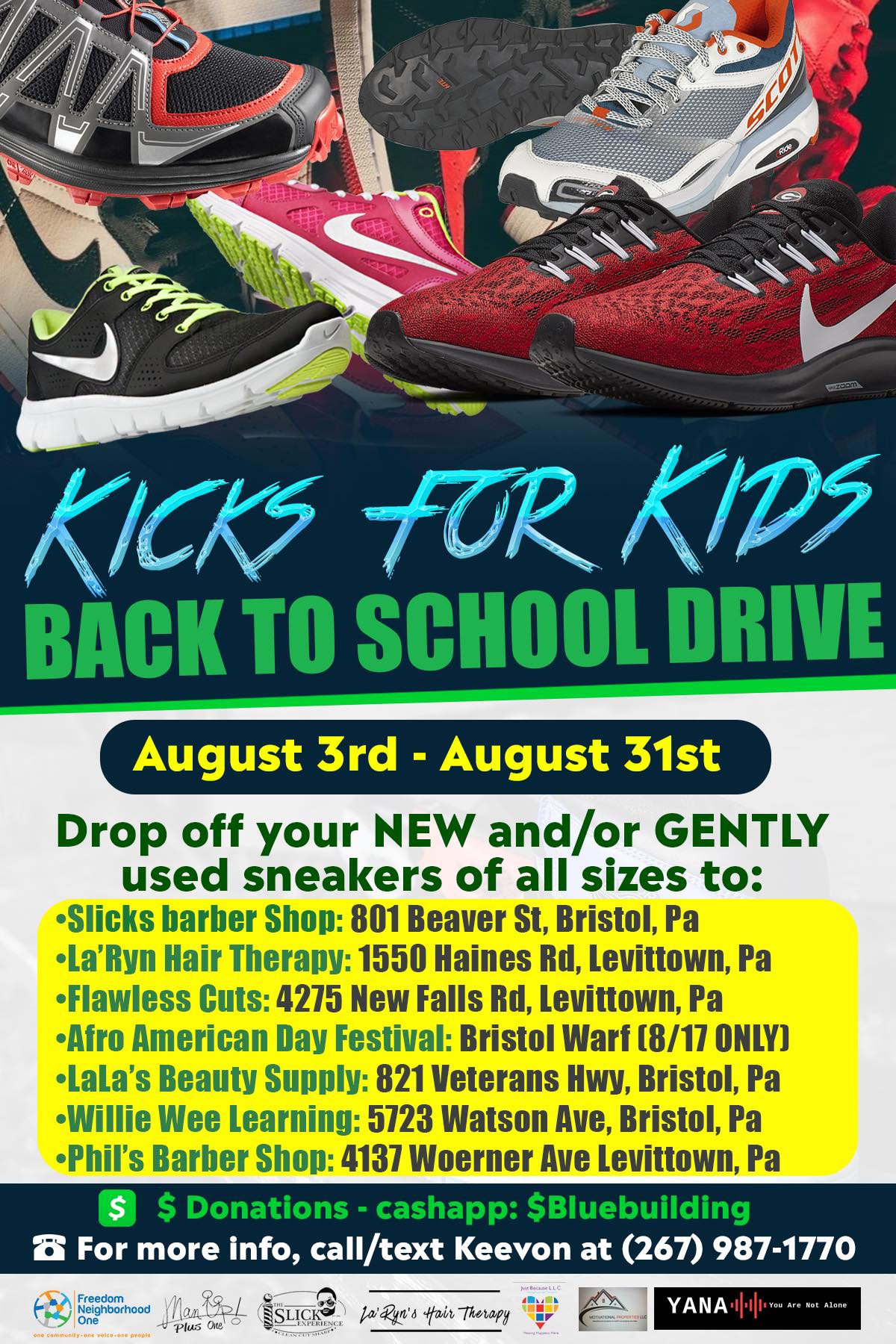 Kicks 4 Kids Drive in Last Week
---
Digital Reporter – Jeff Bohen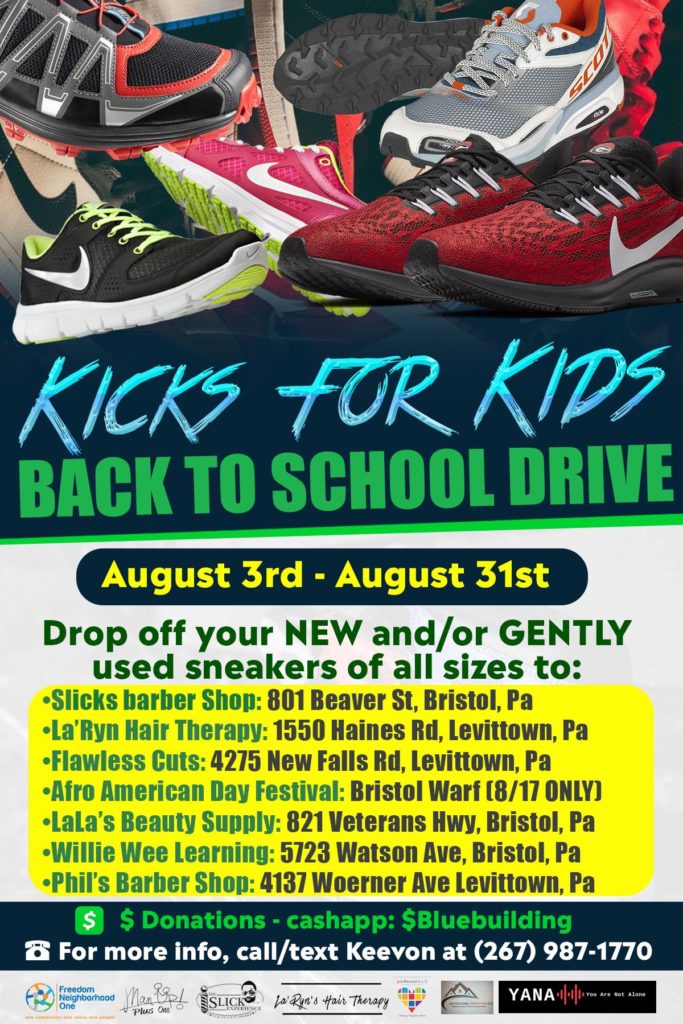 Six area businesses have joined forces to help local children and their families kick of the new school year on the right foot.
#Kicks4Kids seeks to help families running low on liquidity of resources get children shoes and sneakers they'll need for the soon to begin school year.
We're just looking to help children and families in the community in the best and most practical ways we can, said Kevon Johnson, organizer and President of Neighborhood First. 

The drive started earlier this month Johnson said and we're hoping the last seven days of collections from the community will really help the children of the community out.
You can drop of gently/lightly used "kicks" at one of businesses listed below. Or if you would like to make a financial donation for the #Kicks4Kids drive you can do that through the cashapp by sending funds to Blue building or call Johnson at 267 987-1770.
Slick's Barber Shop – 801 Beaver St, Bristol. 
La Ryn's Hair Therapy-1550 Haines Rd, Levittown.
Flawless Cuts-4275 New Falls Rd, Levittown. 
La La's Beauty Supply 821 Veterans Ave, Bristol. 
Willie Wee Learning – 5723 Watson Ave, Bristol. 
Phil's Barber Shop – 4137 Woerner Ave, Levittown.