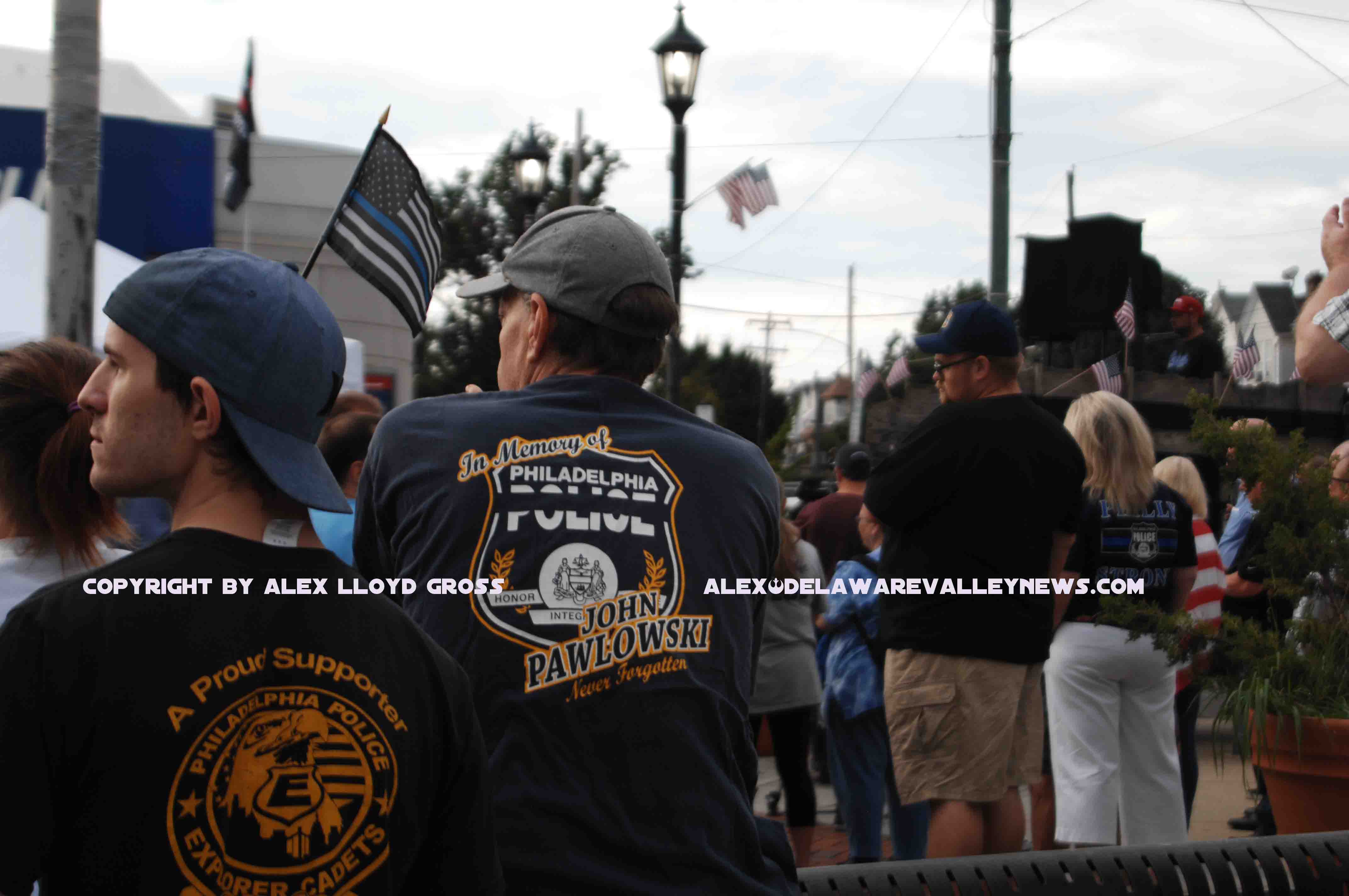 Pro Police Rally Held In Philadelphia
---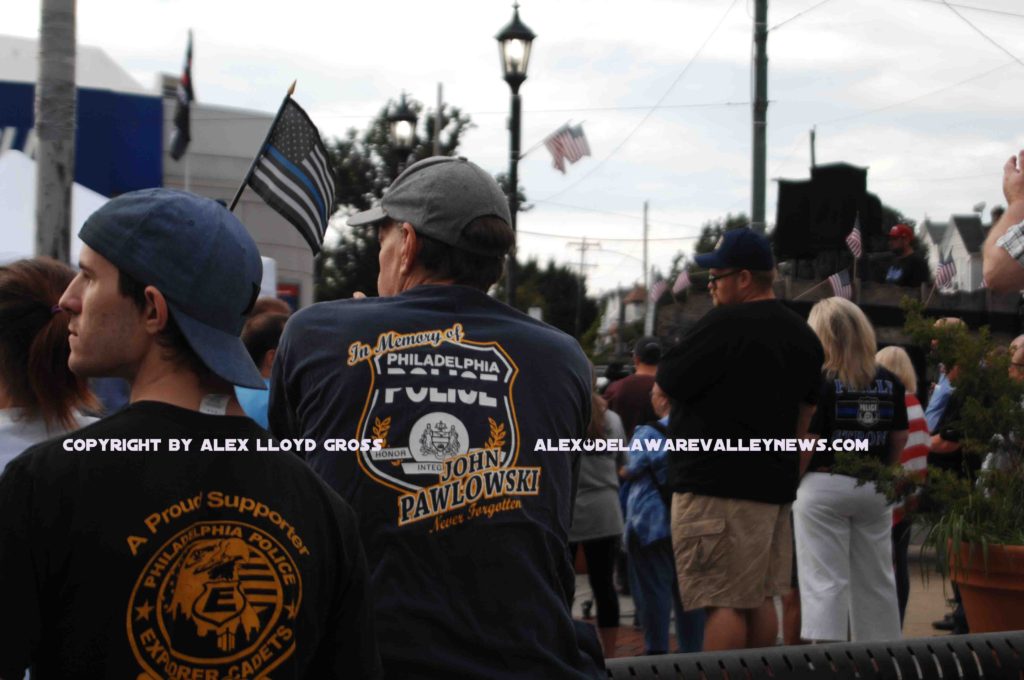 By Alex Lloyd Gross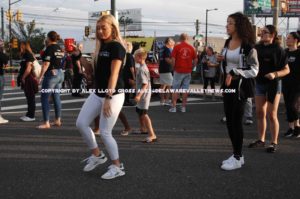 While Maurice Hill was busy shooting Philadelphia Police Officers earlier this month, some people in his community were busy taunting responding officers. Some of those individuals actually tried to hold a rally in support of the shooter. Under the United States Constitution, they are able to do that. The rally held last week, before Hill was even arraigned, was sparsely attended.  It was widely publicized. you can read about it here.
The mere thought that this could happen, spurred people to have two counter rallies. The first was in the northeast, held at Cottman and Frankford.Avenues. It was held Friday evening, August 23. 2019. About 1500 people showed up. This was not like a sports team celebration,where people jump on passing vehicles.Everyone was orderly and pretty much kept on the center median in front of the bank. Police closed down one block of Ryan Avenue for staging vehicles.
Large groups of civic leaders and politicians showed up. City Council members  Al Taubenberger and David Oh gave short remarks. As did contender for council Pete Smith.  All spoke out in favor of police. They were preaching to the choir. Just about everyone was there to support the police and fire departments.  There were one or two people that showed up to videotape the event that did not support what was going on.
After the talk was concluded, it was time for the DJ to move his PA from a stake body truck to the curb and people started to dance in the street.  Kids and adults. Every dog that was walked through the crowd got plenty of attention. This rally lasted about two hours, Some people came out to see what was going on and they left. Others stayed the entire time.

Another "Back the Blue" rally was held Today, August 24, 2019 at the intersection of Broad and Washington Avenues.  During the Frankford Avenue Rally, Mayor Kenny and District Attorney Larry Krasner were no shows.