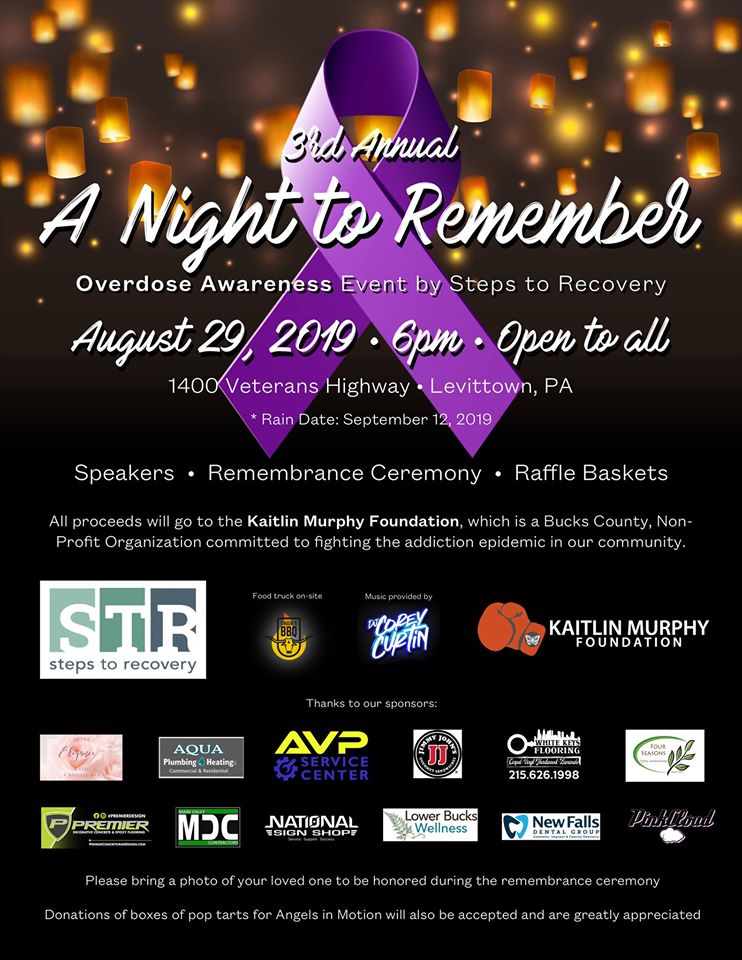 Treatment Center & Non Profit to hold a Night to Remember Event
---
Digital Reporter – Jeff Bohen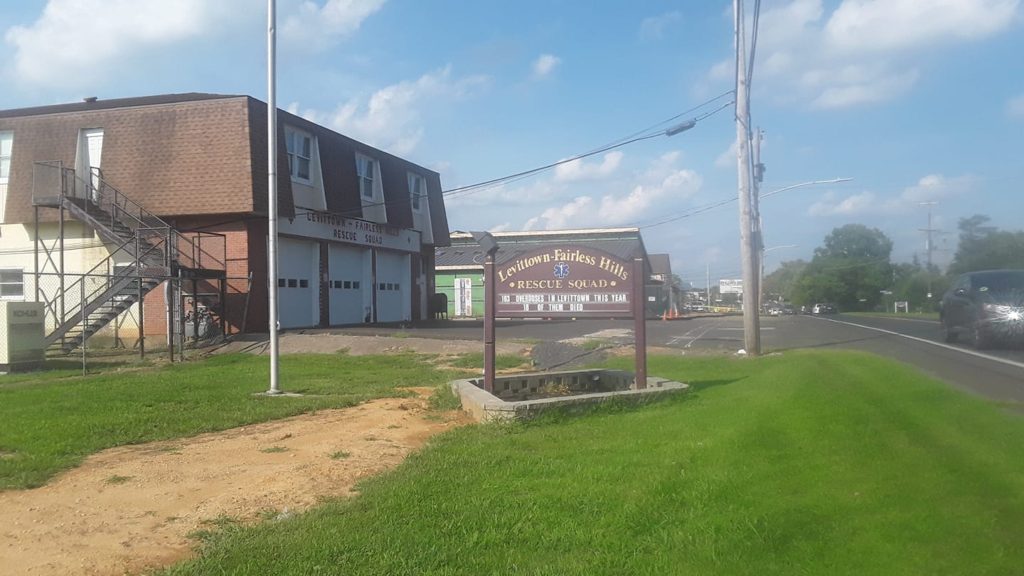 Outside the offices of the Levittown-Fairless Hills Rescue Squad a sign reflects recent numbers about how opioid epidemic has taken its toll on locals.
"163 Overdoses in Levittown this year. 18 of them died."

On Thursday night, Steps to Recovery and the Kaitlin Murphy Foundation is inviting the public to come out as part of their effort to remember those who have died as result of with their third annual overdose awareness event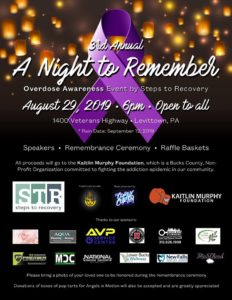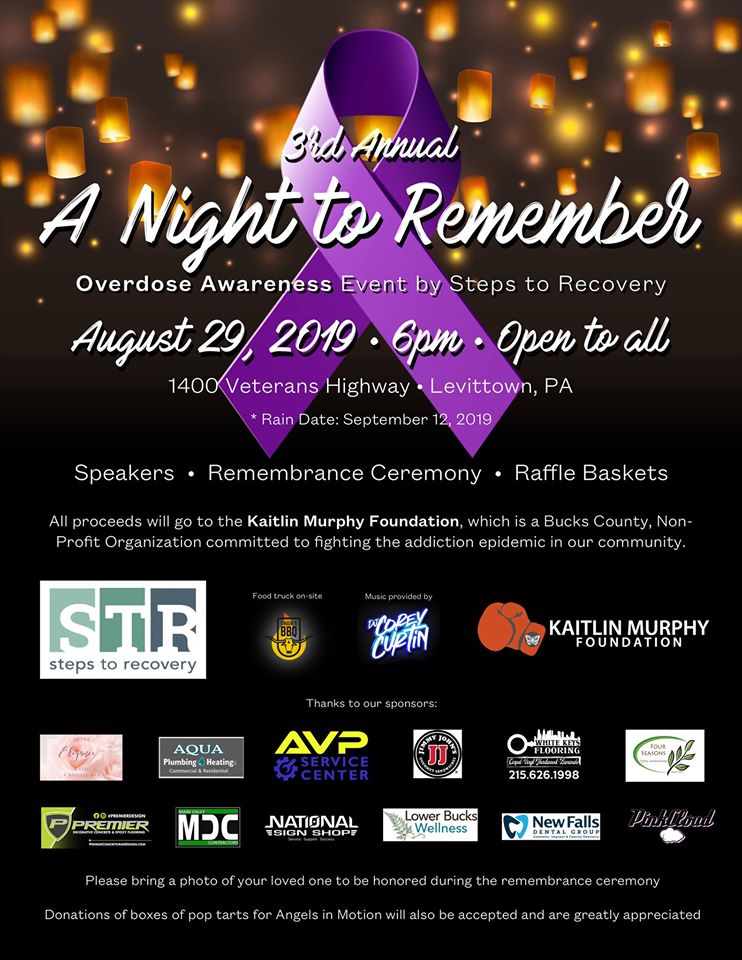 The "A Night to Remember" is seeking to bring together of members of the community to honor overdose victims by breaking the stigma of addiction organizers say
The remembrance event will take place at 1400 Veterans Highway, Levittown beginning at 6 p.m.
Food, music, speakers and raffle baskets will be on hand as well as community based recovery resources from participating organizations.
The night of remembrance will end with a rock and lantern ceremony honoring people lost to overdoses.
Funds raised at the event will be donated to the Kaitlin Murphy Foundation. The foundation uses funds to support people affected by addiction
Organizers ask those attending to bring a photos of loved ones to be honored during the remembrance ceremony
Donations of boxes of pop-tarts for Angels in Motion will also be accepted and greatly appreciated.
If you have a friend or family member seeking help for a substance abuse issue you can call The Bucks County Drug & Alcohol Commission can be contacted at 215-773-9643. Or you can call PA Get Help Now at 1-800- 662-4357
Additionally local substance abuse treatment providers also provide assessment and linkage to services for outpatient/inpatient treatment.