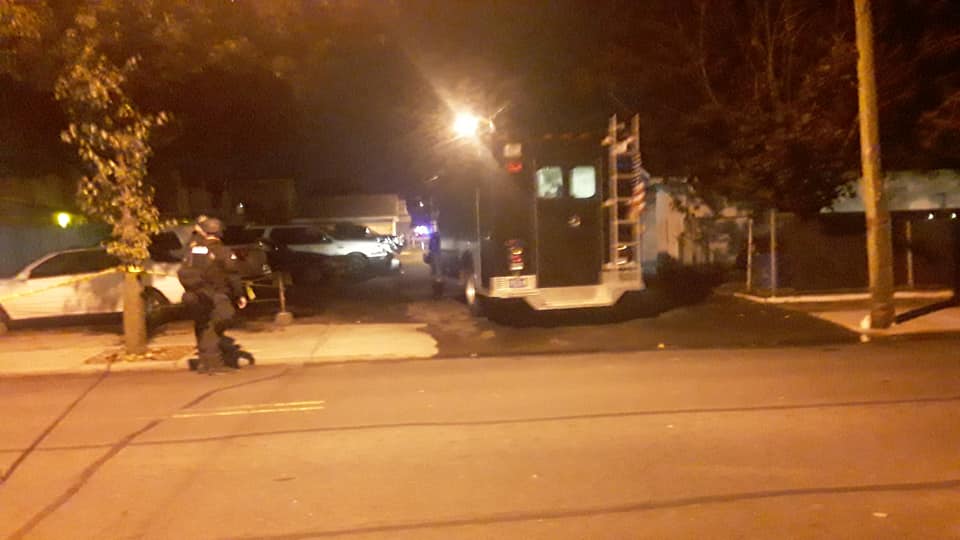 Bristol Borough Standoff Comes to a Safe End
---
Digital Reporter- Jeff Bohen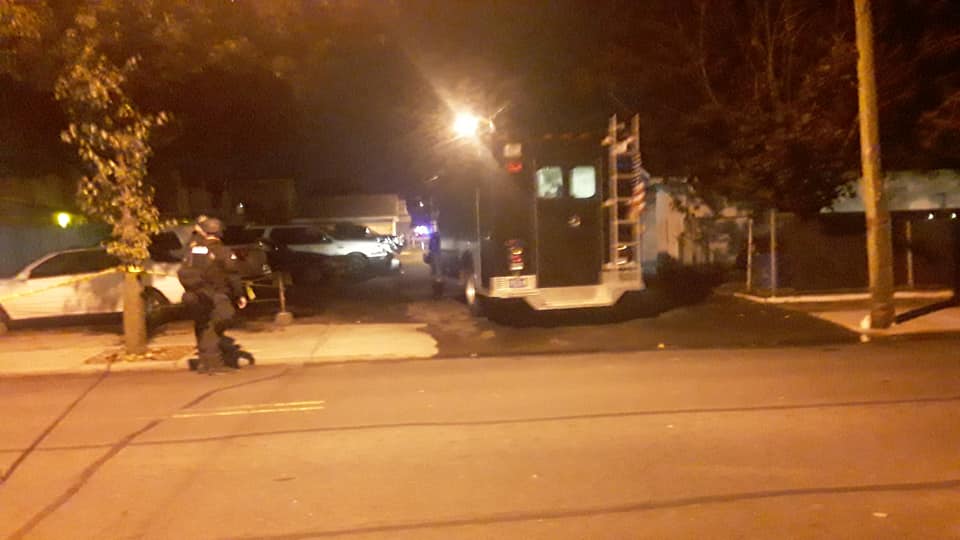 A reported by DVN first the quiet of a Bristol Borough Street became a nest for law enforcement activity as a female reportedly armed with a handgun barricaded herself on the 300 block of Washington Street around  7 p.m Monday night.
Upon arrival Bristol Borough Police confirmed a 42 year-old female was on the second floor of the residence, armed with a handgun and threatening to harm herself.
Authorities from Tullytown Police, Bristol Borough Fire Police, Bristol Borough Fire Department and Bristol Borough Emergency Management, plus Bucks County South SWAT Team which is made up of officers from Bensalem Police, Falls Township Police, Bristol Township Police swarmed the area closing off access to the block and along Pond Street,  from Dorrance to Jefferson, and Wood Street from Washington to Dorrance streets.
Police evacuated the surrounding area, as residents on Washington Street remained in their homes with residents ho live in the surrounding residents also having access to a temporary shelter at St Ann's Church.
SWAT Negotiators were observed approaching the residence seeking to make contact with the woman but said no answer was received to the offering of contact with authorities.
Approximately two hours into the incident negotiators made contact with the woman, and at 11:15 p.m. convinced her to leave the residence after two hours of negotiations.
The woman exited the residence, police say by appearing on the front porch and minutes later SWAT officers took her into protective custody. She was subsequently transported to Lower Bucks Hospital by the Bucks County Rescue Squad for evaluation.

Police say approximately 20 residents that had been evacuated were then allowed to return to their homes.
"Bristol Borough Police would like to thank the affected Borough residents for their cooperation and patience during this tense situation, Bristol Borough Police Chief Steve Henry, said.
Editor's Note: Digital Publisher Alex Gross contributed to this report