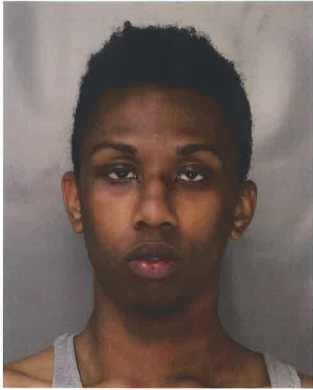 Cops: Warminster Man Asks 'Do you Fear Me' on Terror Ride from Trenton
---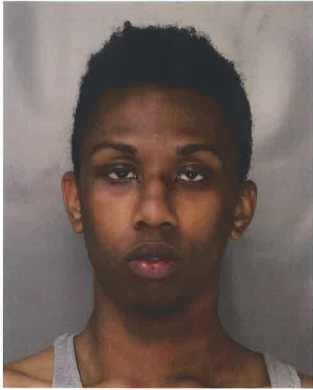 Digital Reporter- Jeff Bohen 
A 21 year-old Warminster man was arrested and charged with 12 felonies and 15 misdemeanors for attacking his "friends",  taking their cell phones and threatening their lives early Tuesday morning  Morrisville Police say.
Keenan Smith was arraigned this morning by Justice John J. Durkin on eight counts of robbery, four counts of aggravated assault, four counts of terroristic threats, one count of strangulation, reckless endangerment and related offenses according to county court records.
Morrisville Police responded to a call in which a woman alleged she was being "held hostage" by a male friend who is "trying to kill me," court records show. Police responded to the Dunkin Donuts where a blue Chevrolet Cavilear was parked in the parking lot.
The responding officer noted two males *J and *D in the vehicle along with Smith. Police spoke with victim  "D" first who identified Smith as the person 'hurting  everyone."  Around that time, from the back of the donut store, two additional victims appeared and KE (a juvenile)  and KL ( who made the original call to police), according to court records.

KL told police the suspect was "acting crazy" and was choking "D" while he was driving which caused the vehicle to swerve and subsequently assaulted KG according to the probable cause affidavit.
Smith told police he "went crazy" during the drive and then "blacked out."
Police continued with their investigation which revealed D was operating the vehicle and while driving from Trenton, New Jersey, with all of the victims, Smith began yelling he was going to kill everyone in the vehicle. Soon thereafter ,Smith, according to court documents, bit three victims, choked two, and grabbed the operator of the vehicle by the head while he was driving which almost caused the vehicle to crash, but was steadied back on course by victim J.
Police say as the attack continued Smith screamed, 'fear me do you fear me?' demanding the victims to give him their cell phones after he observed two of the victims trying to call 911.
Smith instructed KL to hang up her phone or"J*** dies," also adding if 911 was to call back, not to answer because if she did, "J*** dies," police said in court records
Smith a sent to Bucks County Correctional Institution  in lieu of 10 percent of $100,000  Bail.
He is scheduled for a preliminary hearing on September  24
Editors Note: It is customary never to identify victims of crimes in arrest stories, thus the four victims were given initials as a way of protecting and identifying the alleged crimes committed against each of them. JB