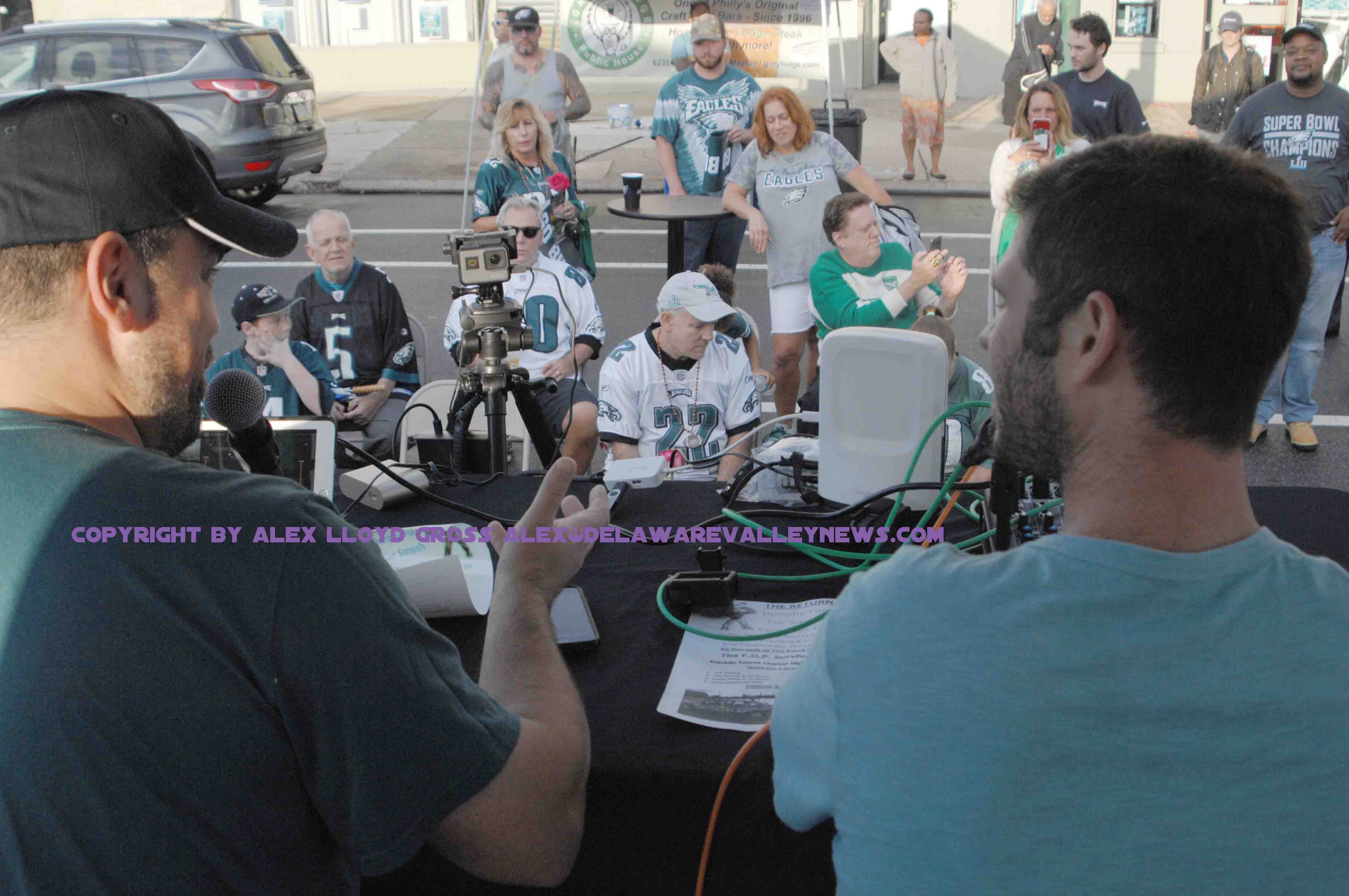 Eagles Pre Game Tailgate at Cottman and Frankford
---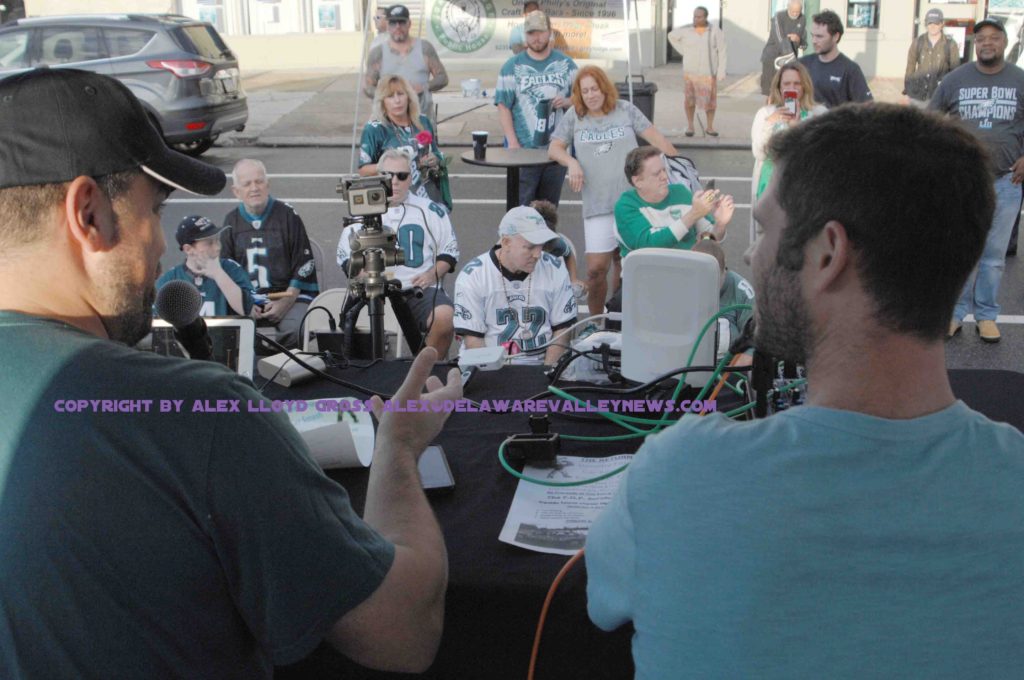 By Alex Lloyd Gross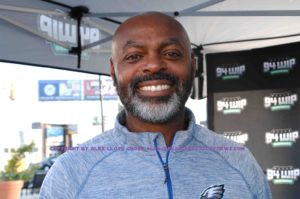 Philadelphia Eagles fans are devoted to their team.  When they won the 2017 Super Bowl the intersection of Cottman and Frankford Avenues was jammed with tens of thousands of people. That intersection is where fans gather to celebrate when a local sports team wins a championship. this location was picked for  pre game warm up events.
The event last night , for the game against the Green Bay Packers was small.Less than 1000 people. Ryan Avenue is closed to traffic where it intersects with Frankford Avenue and six vendors set up shop. The main draw was a sports talk station that put up chairs and did a live broadcast.  It was there that armchair quarterbacks got the opportunity to say what was wrong with the team or what players should be played more often and when players should be benched.
Let's face it, the Eagles won because they scored more points than Green Bay. The Eagles lost the Sunday before the game because the Detroit Lions scored more points than they did.all sports talk is , is an opinion the mechanics of the game.  At this pre game event, former  Eagles player Fred Barnett was on hand to give out free autographs and take free selfies with the crowd.

Go to any sporting event and walk  through the parking lots surrounding the stadium. You will see tailgates. From small charcoal grills to elaborate setups that cost upwards of $25 thousand. This includes a professional sound and light truck and propane grill. All that fits in a trailer. While you won't find any of that at this pre game tailgate, you will find a food truck and local vendors. People are welcome to leave and walk up and down the local streets to buy food from local merchants and come back to watch the sports broadcast.   Last nights event was filmed for NFL Films.