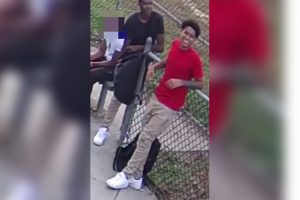 "Frankie and Gliz Wanted For Robbery In Philly
---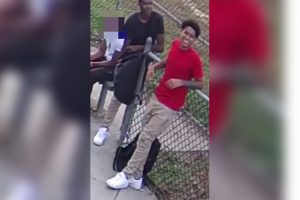 By Alex Lloyd Gross
It is never a good idea to rob someone. However, if you are so inclined to  commit  this felony, it's a great idea to not try to steal from people that know you. Unfortunately, two juveniles who are known around the Germantown c0ommunity as Frankie and Gliz tried to steal a man's cellphone as he was on the grounds of the Emanuel Recreation Center on Pickering Avenue. One suspect put something in the back of the victim and demanded a cellphone. The victim  refused and tried to walk away.
That is when one of the two alleged thieves punched him in the face and demanded the cellphone. The victim refused again, and the two alleged thieves ran away  They got nothing except their photo captured by security camera. The victim knows them as Frankie and Gliz. If you know their full names or know where they are, Philly cops want to hear from you.  This incident happened on October 2 2019.

Suspect Description: Suspect #1: Black male, mid to late teens, 5'10", dark complexion, thin build, tattoos on both forearms, wearing a dark colored t-shirt with a white t-shirt underneath, khaki pants and carrying a dark colored back pack. Known to victim at "GLIZ" Suspect #2: Black male, mid to late teens, medium complexion, wearing a red t-shirt, khaki pants and carrying a dark colored back pack. Victim overheard other suspect call him "FRANKIE"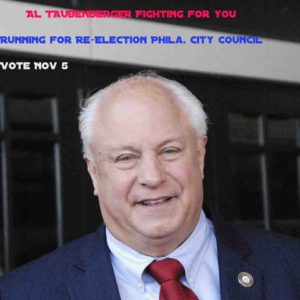 You can see the two thieves here. watch the robbery unfold, you can see one of the males pulling something from his bag.Possibly a gun.  These two thieves are cowards and stupid as to not realize their every move is caught on camera.  Had they tried that with the wrong person, they both could have been shot.