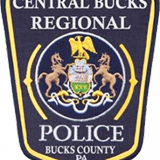 Nearby: Male Charged With Faking Mass Shooting Threat In Bucks County
---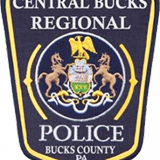 By Alex Lloyd Gross
The Bucks County District Attorney's Office announced charges will be filed against a 19 year old Chalfont male. This, after he allegedly told police he had information that someone was going to shoot people at a high school football game.Jake Paul Cosby, 19, was charged Friday with misdemeanor counts of false alarms to agencies of public safety, terroristic threats and false reports to law enforcement stemming from his claims.
Police said that he told a police officer that a student from Central Bucks West had hidden guns in trash cans near the football field. That caused a massive police deployment to search for the weapons and secure the game .
Police from multiple agencies responded immediately to boost security for the game, with officers detailed from Central Bucks Regional Police Department and Doylestown Township Police Department. A bomb-detecting K-9 unit and officer from Quakertown Borough Police Department also responded, Central Bucks School District added additional private security and game officials and coaches from both teams were advised of the reported threat.

When police found no weapons, other officers were interviewing Cosby, he told them that he exchanged messages with someone on Instagram who informed him of the threat.  When his cellphone was searched, police found no such text messages. He then admitted to making up the threat. The game was played without incident. Cosby was transported to a hospital for a medical and psychiatric evaluation.  He will be arraigned in the near future, authorities said.