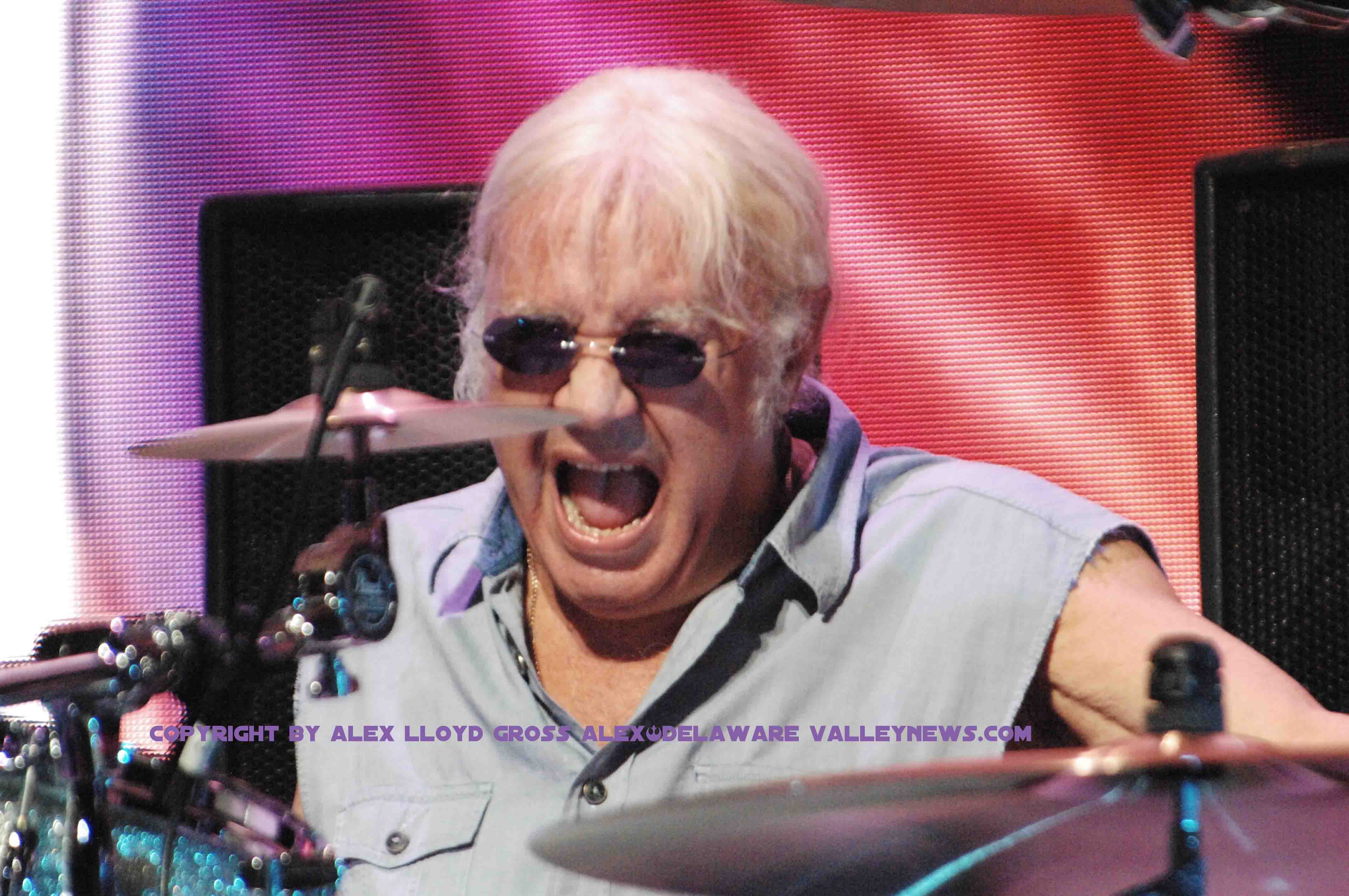 Deep Purple Plays Last Area Show
---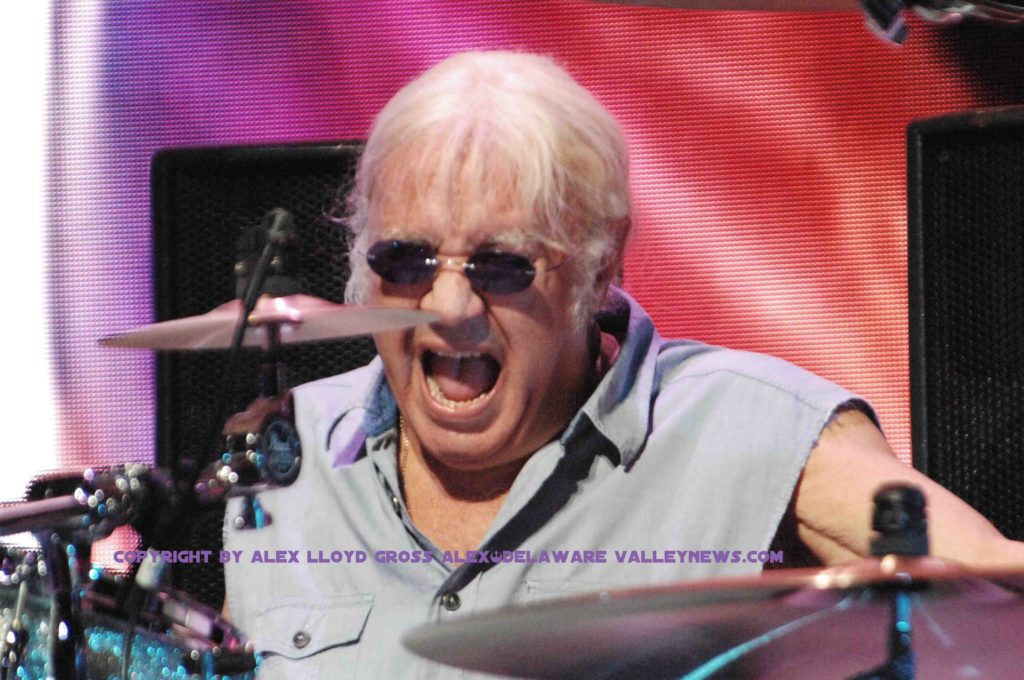 By Alex Lloyd Gross
Deep Purple, the
iconic rock band that brought so much great music over the past 50 or so years ( give or take a few) is calling it quits.  They came back recently, on tour, playing shows with Judas Priest and again with Alice Cooper.
This time on October 10, 2019 they took care of business at the Tower Theater in Upper Darby. It's a good thing that the Tower was taken down a few months ago. Code officials did an inspection and found it to be unstable.  This show would have caused it to come down for sure.  The near sold out crowd was happy with the show. When bands to a farewell tour, they tend to stay to hits.  While Purple did some of their biggest such as "Space Truckin'"  and "Highway Star", which they opened with, the also brought out songs people might not be familiar with like "Uncommon Man" and "Bedlam".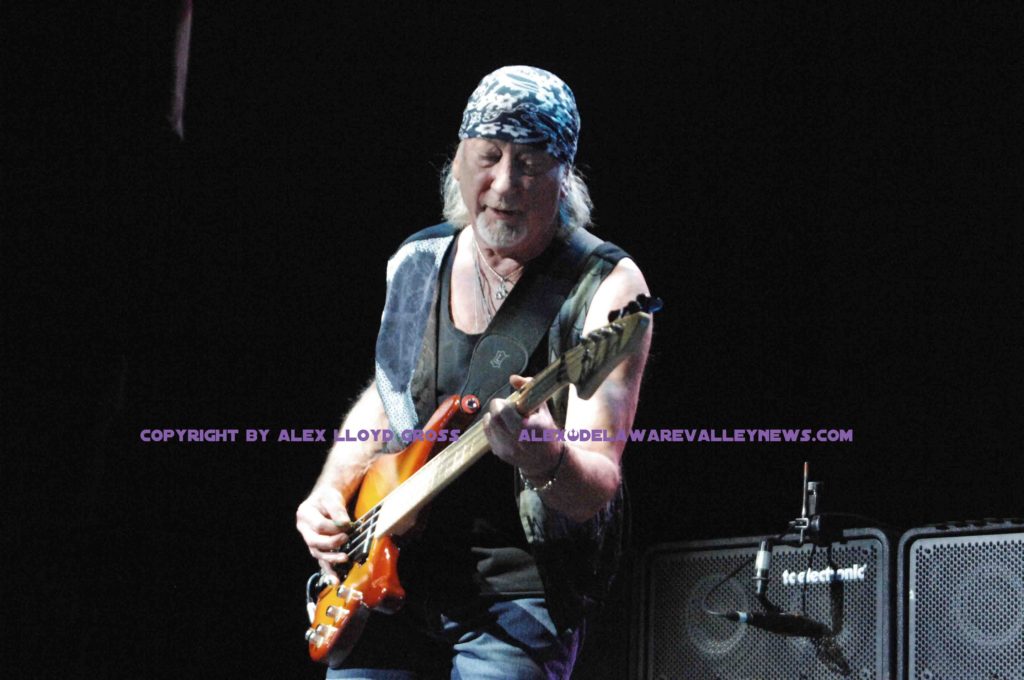 Of course, they played the iconic "Smoke On the Water".  They closed with "Black Night".  Much of the show was taken up with solos. While solos are okay, they should be limited to no more than a minute . The rest of the time could be taken up with another song. Live, Deep Purple has always favored long solos.  Prior to the show,  Keyboardist Don Airey came up the parking lot ramp to meet fans   Towards the end of the show,  band members shook hands with those down front.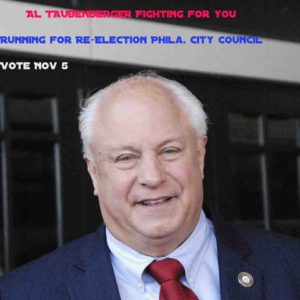 paid advertisement
Opening the show was a new band called Joyous Wolf. They were a fresh new band that features an energetic singer. Nick Reese. He reminded fans of David Lee Roth, back in the 1970's. He jumped off stage, ran into the crowd and would do kicks and splits while on stage. Truly a decent front man to watch. The band  is from Southern California.