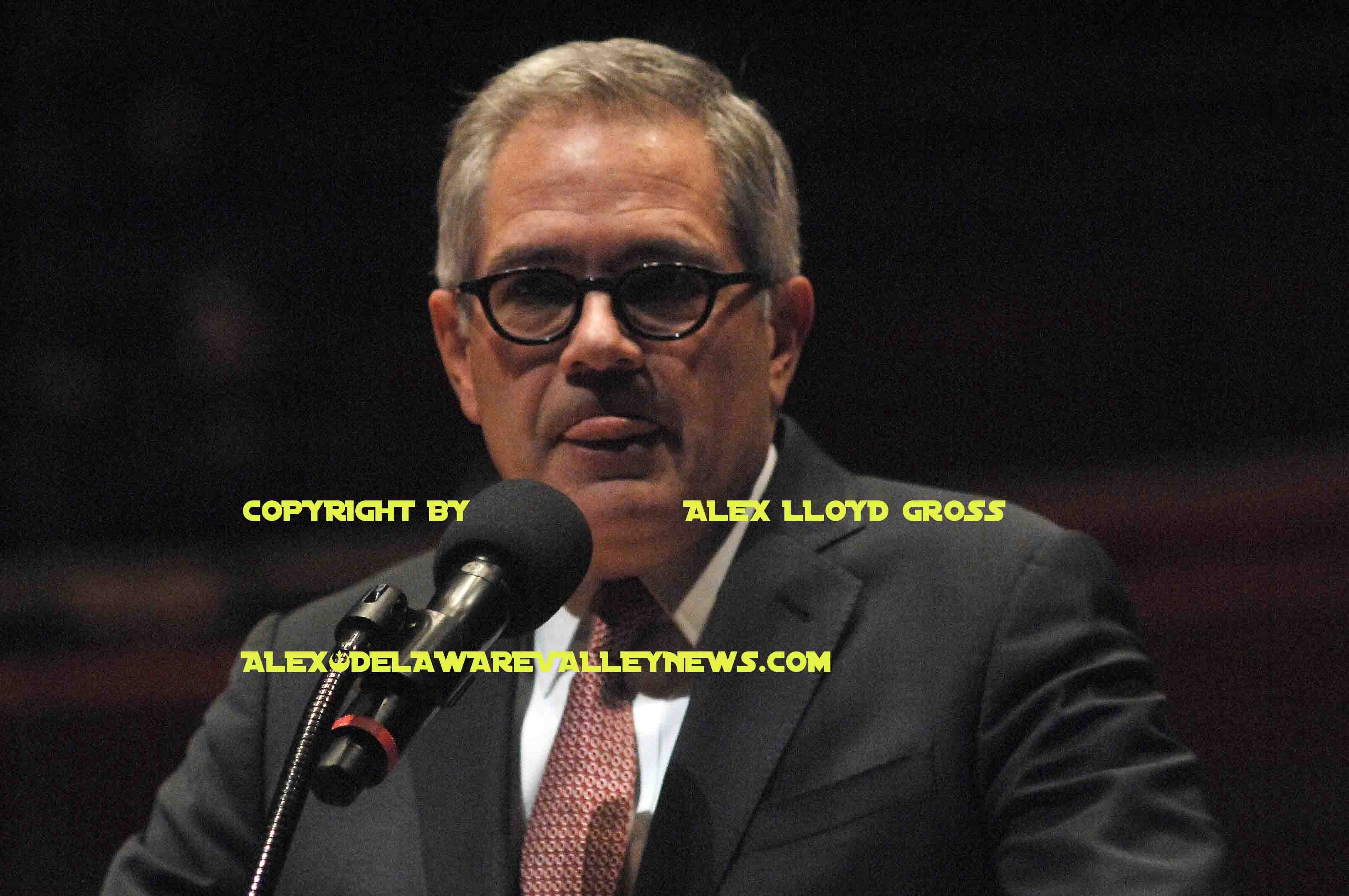 Victims Family Slams Philly DA Krasner
---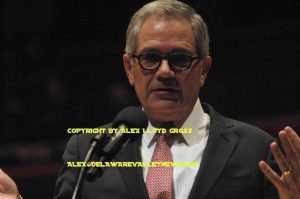 By Alex Lloyd Gross
Yet another victim of a violent crime has come out swinging against Philadelphia District Attorney Larry Krasner. Linda Schellenger said as a Philadelphia jury acquitted Michael White of Voluntary manslaughter today, October 17 2019. Immediately after the verdict, she stood up and told the court "I'd like Larry Krasner arrested for obstruction of justice. He has blood on his hands and Michael White does as well," . She was told to leave the courtroom which  she did.
Her son Sean got into a confrontation with White near Rittenhouse Square on July 18 2018.. There were accusations that Sean Schellenger made a racist remark shortly before the attack, "I'm going to beat the black off of you". That statement  was allegedly made just as Schellenger grabbed White.  Schellenger, who once played football was larger than White and had been driniking the night of the attack, witnesses said.  White pulled out a knife, stabbed him and ran. He tossed the knife on the roof of a store and got rid of his bloody clothes. He turned himself into police shortly after the attack.

Larry Krasner, is a progressive DA who has angered victims of violent crime by cutting breaks to the defendant charged. In this case, he kicked the third degree murder charge  down to a voluntary manslaughter charge just last week, which infuriated Sean's mother. Previously, Krasner drew the ire of Maureen Faulkner, who lost her husband Daniel Faulkner to a murder in 1981.  Faulkner led a protest in front of the District Attorney's office two weeks ago,
After the hearing, Linda Schellenger continued a heated, profanity laced tirade against Krasner. She feels the third degree murder charge could have been won . District Attorney Larry Krasner issued a statement:
"After several hours of deliberation over two days, a Philadelphia jury has found Michael White guilty of the crime of tampering with evidence in order to conceal his role in the death of Sean Schellenger. The jury also acquitted Mr. White of other charges, including Voluntary Manslaughter, after this office rejected higher homicide charges that I determined were inappropriate to pursue as our investigation continued and gathered new information. Simply put, we followed the facts and the law in seeking justice. And we respect the verdict of the jury in this factually and legally complex case.
"I am proud of our Assistant District Attorneys Voci and Dandy, who presented the case skillfully, ethically, and appropriately for what it was: A case about two unique individuals. This Office remains committed to individual justice, which rejects using people as symbols or stereotypes to serve any other agenda.
"My heart goes out to family and friends of Sean Schellenger, whose pain and trauma are evident even today, and to everyone else who has been affected by this tragedy."
White was convicted of tampering with evidence. He is expected to be sentenced to probation in December of this year.