School Bus Full Of Kids Slams Car On Boulevard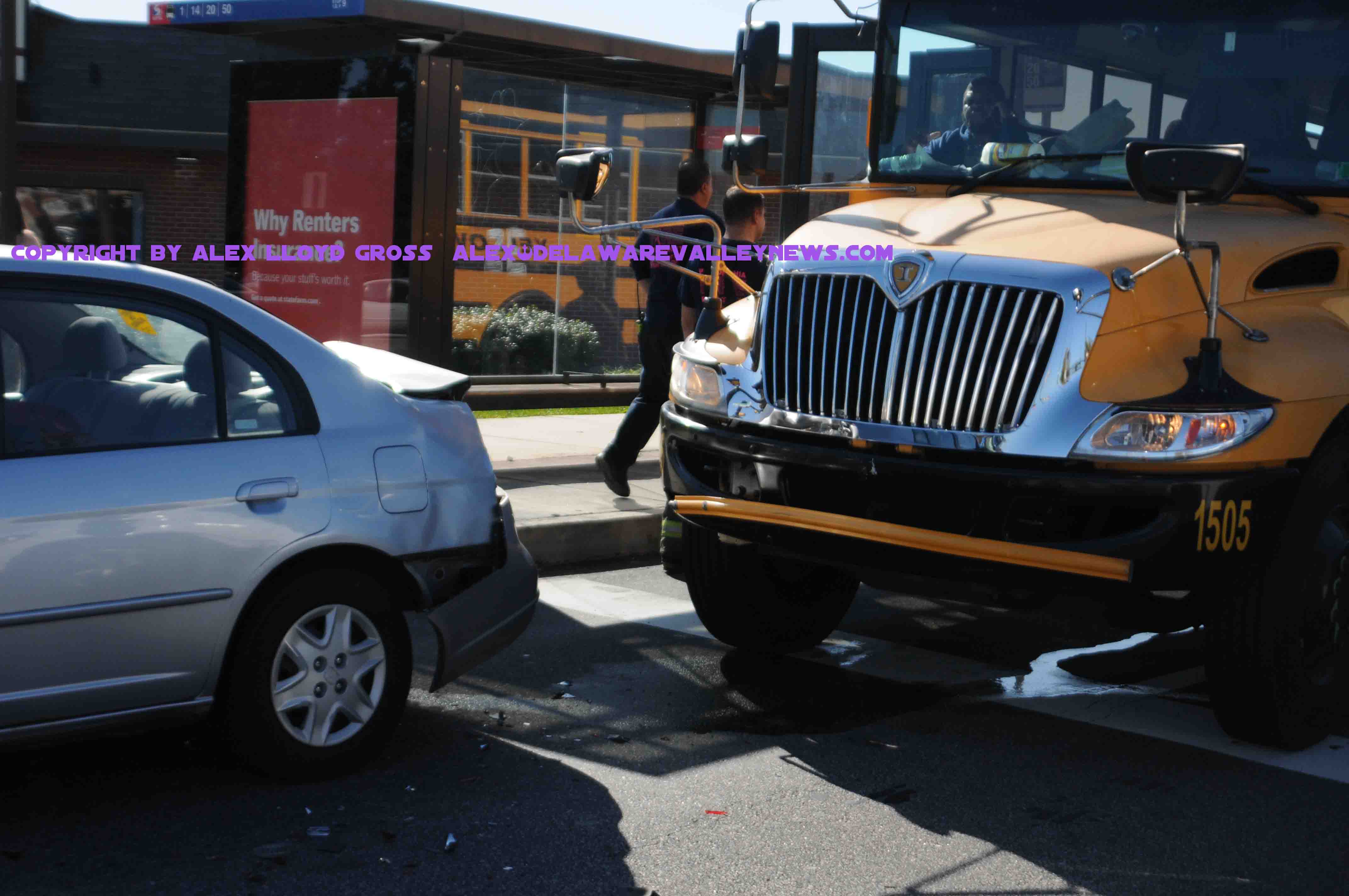 School Bus Full Of Kids Slams Car On Boulevard
---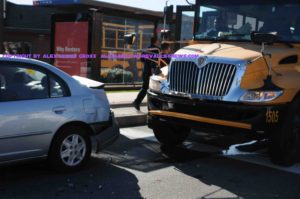 By Alex Lloyd Gross
A School Bus driver for Yellow Bird Transportation is responsible for a two vehicle crash on the Roosevelt Boulevard. The accident took place today, October 24, 2019 where the Blvd. intersects with Solly Avenue.  The driver was coming to the intersection and slammed into a vehicle that was in front of him.  One minor injury was reported.

Fire Department crews were on scene for an extended time, waiting for police do do a report.  The car that was struck in the rear had to be towed away from the scene.  There was no serious traffic delays except for the right lane. Fire crews left the bus full of children exposed to traffic.  Protocol calls for a piece of heavy apparatus to be placed behind the bus. That was not done for at least 20 minutes into the incident. The school district brought another bus to offload those students  to continue with it's route.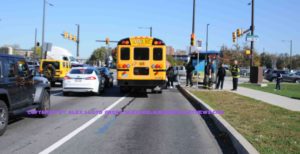 ED NOTE This was not indicative of the PFD but this incident was not their finest hour. In addition to leaving the school bus full of children exposed to a possible rear end collision, it's members were overly concerned with  media coverage of this incident,  using tactics to attempt to intimidate media doing  their job.   This egregious behavior was witnesses by the children, who were more stressed.  Instead,this incident could have been used as a civics lesson. Those members of the PFD at the scene along with the bus driver should join the children  in that lesson. Apparently, it did not take the first time around. The PFD had ample time to properly place apparatus before the arrival of media, who arrived 10 minutes into the incident.