Jack's Pumpkin Glow Is All That and More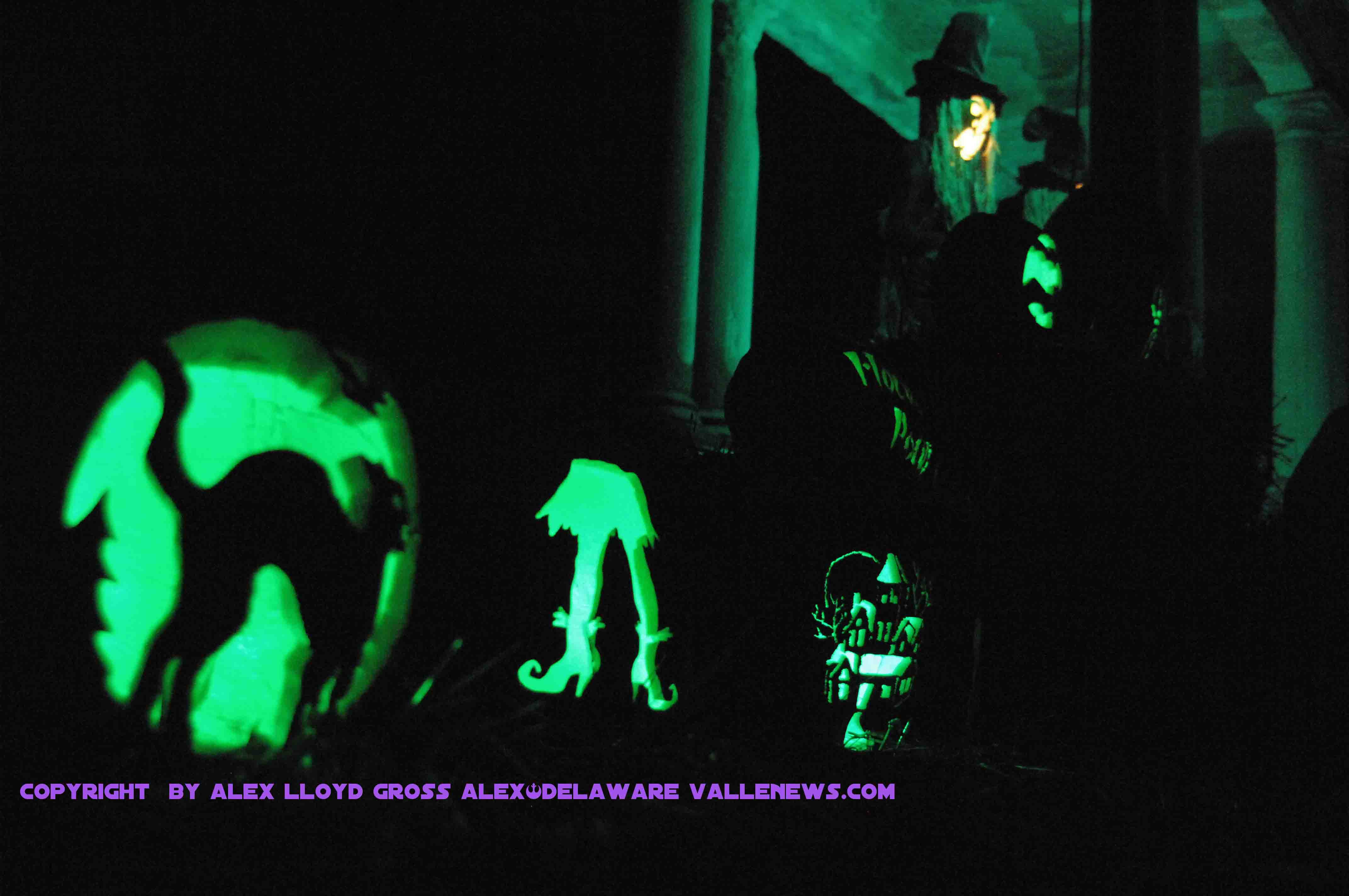 Jack's Pumpkin Glow Is All That and More
---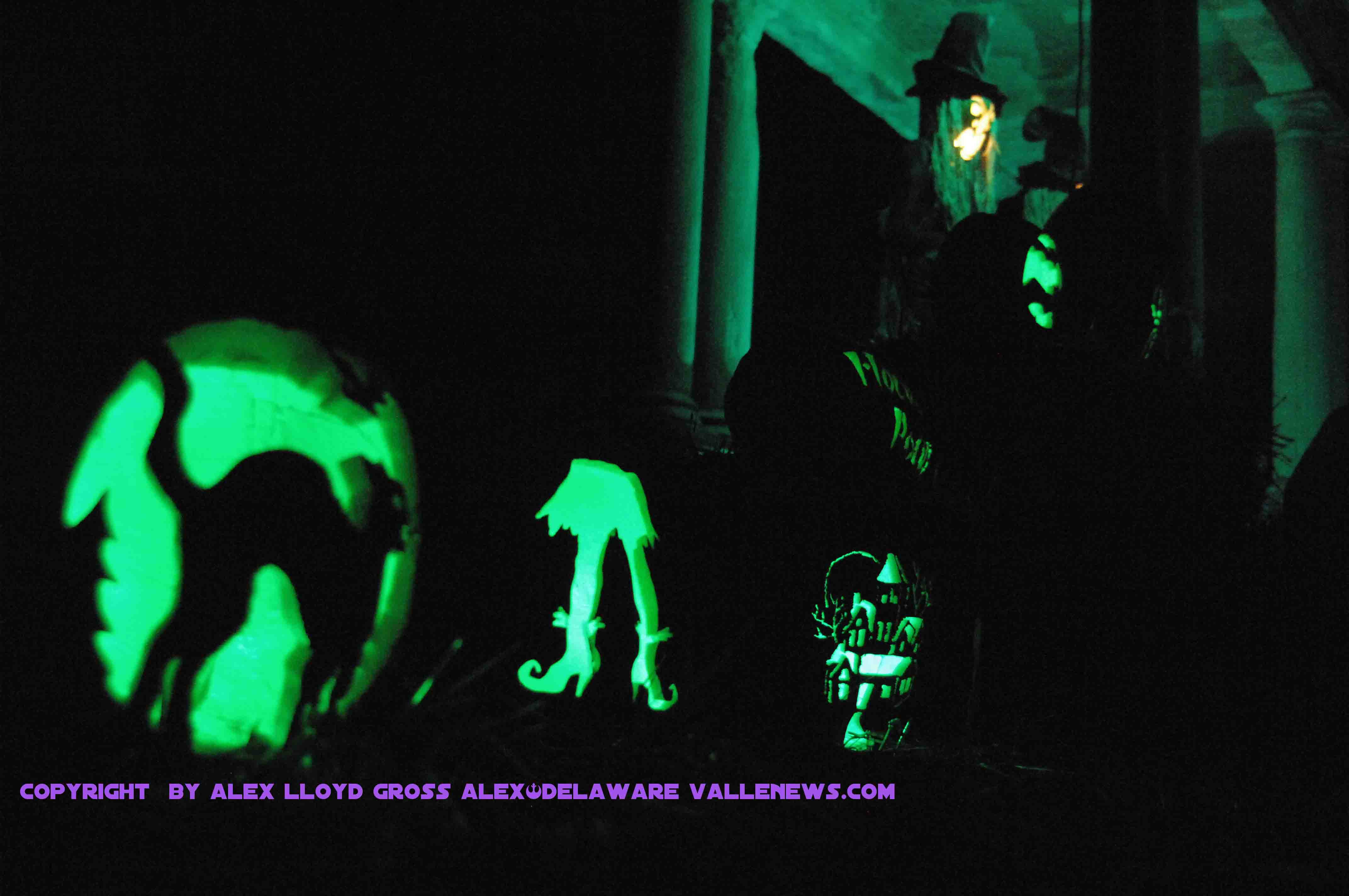 By Alex Lloyd Gross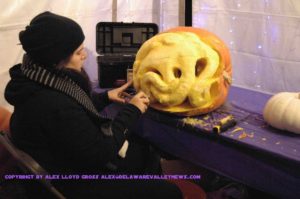 When you first go into the area that is Jack's Pumpkin Glow you are dissapointed. Five stands, a few pumpkins carved and two of those stands are selling merchandise.  Not much to see and no one even scanned your ticket.  As you look around, you see some tables set up and as you go through, your ticket gets scanned. You walk through a huge path in Fairmount Park that is festooned with pumpkins.  Some carved, some sculpted.  Within a few minutes, you are amazed.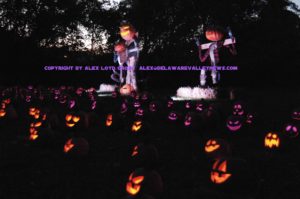 Carved Jack-O-Lanterns are what most people do for Halloween.  It takes between 10 to 30 minutes and you have something rudimentary.  There are a few of those on display but you will see elaborate sculpted pumpkins. These take hours to make. Some are joined together to make alien spaceships or motorcycles.  The pathway is where you walk and see different displays. Alien's, for example. As you walk , the displays are part of a theme. ZZ TOP music plays through some speakers, at the biker theme, for example.  Another display shows carved and sculpted pumpkins dedicated to Philadelphia sports teams.
The pumpkins have candle lights in them. Some shine bright, others are dull.  The some are orange and others blue. Yep, blue lights in a pumpkin.  There is a display where pumpkins are strung through trees like Christmas ornaments.  It takes about four hours to sculpt  a giant pumpkin . Some have words carved into them, others have faces. To walk through the entire area  takes about 35-50 minutes. You can walk through as many times as you want.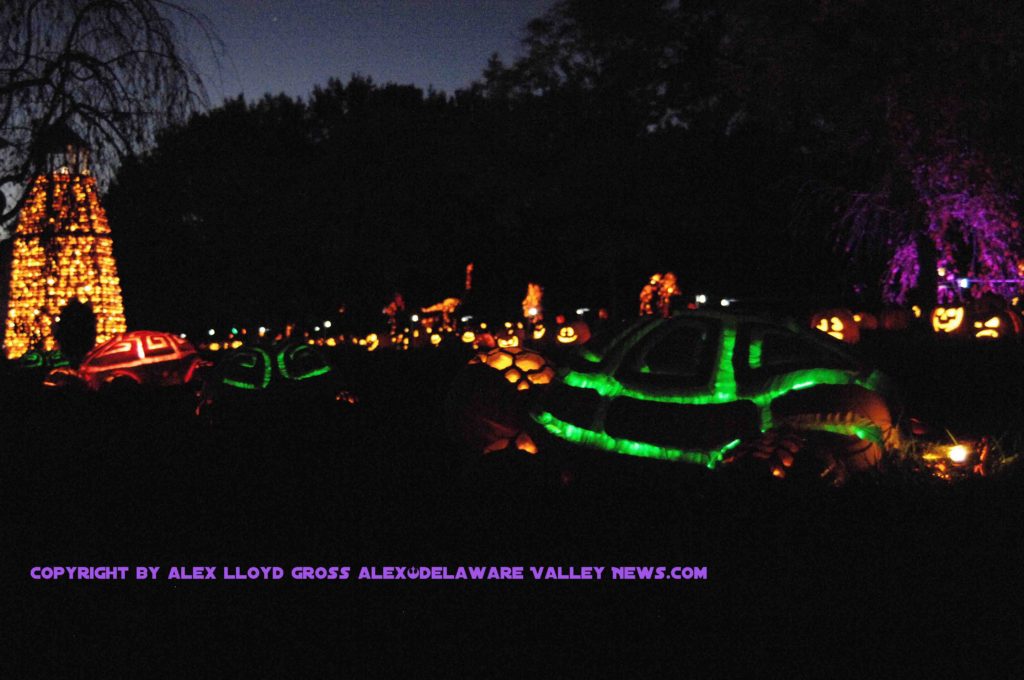 This place is open at night only. Within eyesight of the Mann Music Center.You cannot miss it.  At times the lines can be long, so take your time. Taking photos is encouraged but for best results, do not use a flash. Bring a camera, not a cell phone. Cell phones are not designed to get you the results you really want. You may get a snapshot at best, not a photograph.