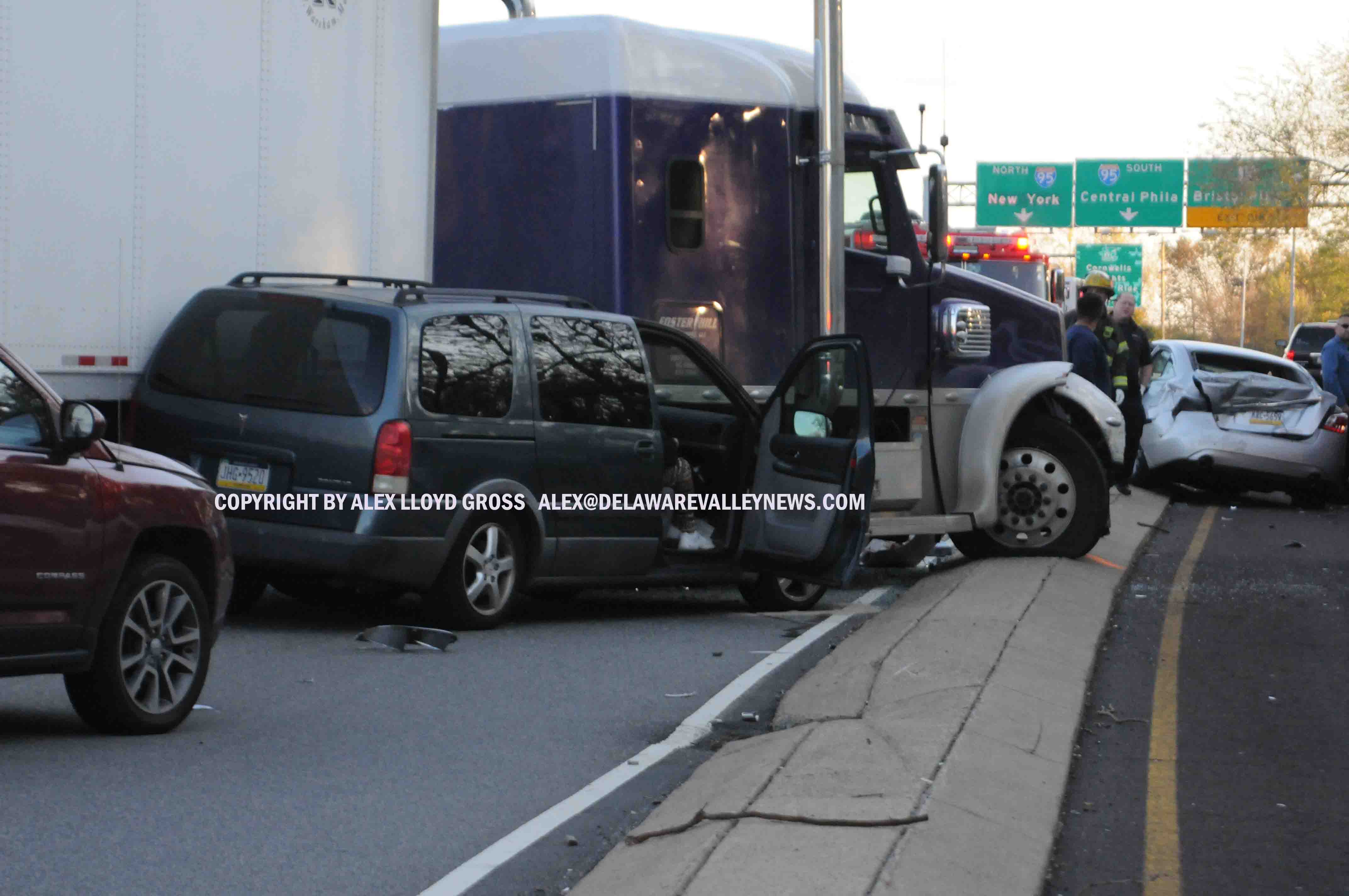 Multi Vehicle Crash Closes Woodhaven Road
---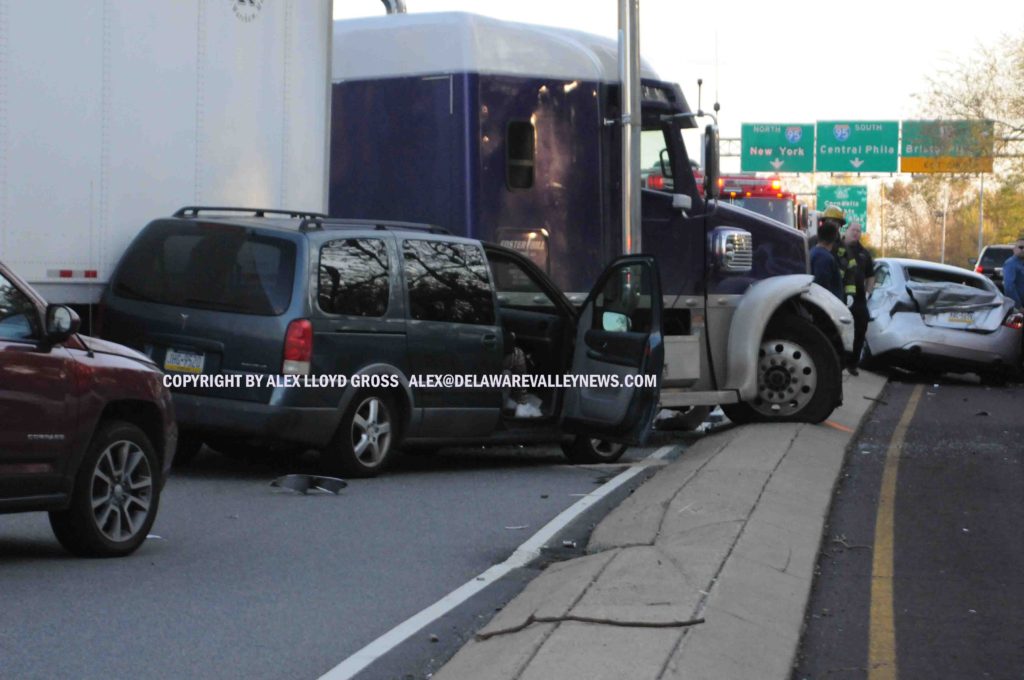 By Alex Lloyd Gross
Emergency Vehicles had a tough time getting to the scene of a crash involving a tractor trailer. This accident happened November 2 2019 on the eastbound lanes between Franklin Mills Boulevard and Route 13.  The accident  is on the Philadelphia side of the road, but not by much.  Another couple dozen feet and the state police would handle the investigation.

A tractor trailer was in the left lane and the driver slammed the brakes.  When that occurred, the truck veered to the right, striking  several vehicles, before plowing into the rear of one of them. At least three medic units were called to the scene as well as Philadelphia and Bensalem fire companies.  Vehicles were all over the road and traffic was not passable. Many drivers turned around to exit Woodhaven Road illegally by going up the entrance ramp. This caused a massive backlog of vehicles and jammed the roads worse.  Add on the drivers that drove over medians and getting their cars hung up delayed responders by minutes, not seconds.
At least three people were transported by various medic units from the city and Bensalem. The injuries were serious but not life threatening. Some  people were walking wounded, refusing any treatment at the scene. Eastbound Woodhaven Road will be closed or congested for several hours while the wreck is cleared.