Imhotep Over Bonner To Win District Championship
---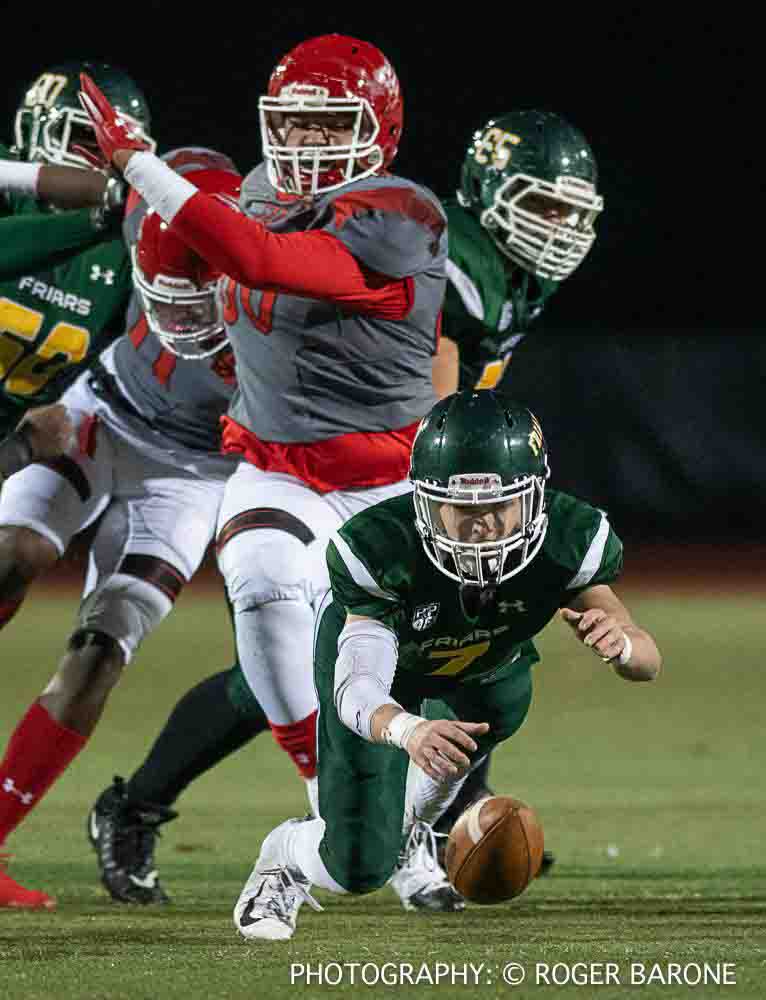 Imhotep played a game against Bonner-Prengergast and almost saw them  destroy the 12 year run at the state championship that Imhotep Charter can brag about.  Bonner's Charles Ingram dropped a direct snap and let the other team score a 91 yard touchdown run.
The final score of the same was 35-14. It was the District 12 Class 4A Final.
Imhotep gets to play Dallas  later this week  in the state quarterfinal, as they push their way towards playing the PIAA State Championship Game in Hershey Pa.  This game was played at the Germantown Supersite.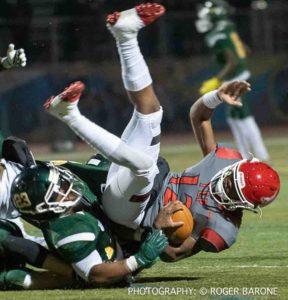 All Photos by Roger Barone. You can go here to his full link to more game photos.