"Idiot" Sean Kratz Wanted Death Penalty For Sympathy Got Life In Prison
---
Sean Kratz, the murderer, described by his own  attorney as "an idiot"  will serve the remainder of his life in prison.  He was found guilty of first degree murder of  Dean Finocchiaro, 19, of Middletown. Kratz also helped his cousin, Cosmo Dinardo murder  Mark Sturgis,  and Thomas Meo. in a quadruple murder  in July of 2017.  Kratz turned down a plea deal to save his life .He would have gotten 59 to 118 years in prison. Under that deal, there was a very slight chance he could have gotten out of prison. This time he won't. Not alive.
When Kratz turned down  the sweetheart heal, everyone thought he was nuts.  He went through several defense lawyers. One even leaked a taped confession to the media. He also wanted to take the stand but declined. Kratz had no real defense. It took the jury 18 hours to convict him of his crimes.  When they did, he would spend his last weekend ever in Bucks County Prison.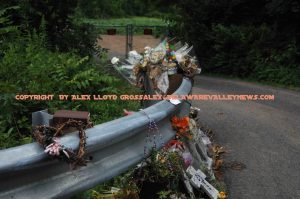 Having spoken with some of the families, Bucks County District Attorney Matt Wientraub  decided to take the death penalty off the table. Kratz was caught bragging on the telephone that he wanted the death penalty to be famous and get sympathy. It is unknown who would take pity on him and take up his cause but that is what he said on the phone from prison, to his family.
Possibly, he was scared of the death penalty and knew those recordings were taped. It is quite possible he manipulated Deputy District Attorney Gregg Shore  and Weintraub into taking the death penalty off the table, in exchange for life in prison, by making those calls.  Weintraub spoke with family members of the deceased before he pulled the death penalty. They were not all in agreement. Weintraub, addressing the media referred to Kratz as an "afterthought" He said, "Now he doesn't get to be notorious. He will forever remain anonymous,. "He will not be a political martyr for the death penalty argument … he will go down in history as an afterthought."
He was immediately transferred to the state prison system. Cosmo Dinardo received four life sentences for his role in the killings.
.