Proposed New Jersey Law Kills Business. Live Or Work In NJ? Read This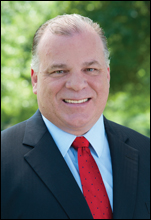 Proposed New Jersey Law Kills Business. Live Or Work In NJ? Read This
---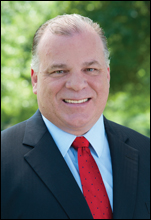 By Alex Lloyd Gross
Every now and then a politician comes up with something so stupid you wonder if they thought this bill up while taking drugs. New Jersey Senate President Steve Sweeney introduced a bill just like that. You can read it for yourself  here.
Basically, if you are employed by a company this does not pertain to you. If you are an independent contractor you are screwed.  If you are a 1099 independent contractor, you cannot do that work anymore.A great example : A private investigator cannot be hired by a law firm  to investigate a claim, unless that investigator gets hired by the law firm. Then that precludes the investigator  from working elsewhere. If you are a photographer and are contracted by another company, they must hire you on the payroll. Or you cannot sell them pictures. You are finished. out of business. With the publishing business in the toilet, most newspapers  just keep freelancers. Not under this bill. Now they have to hire them.
Small businesses will not be able to hire employees to do one or two jobs, take out takes and do paperwork associated with this. Small business owners might as well pick up and move across state lines.  Owner/operator truck drivers? Not in New Jersey. Not when this bill passes.

It is billed as being "great for business". The people calling it that must not be able to comprehend what they read. If they are trying to get Lyft and Uber in line and have them collect taxes on their drivers, then this bill needs some serious amendments attached to it. If the idea behind it is to protect workers from being taken advantage of by large companies, then the idea behind it is solid but the execution of it is failing and needs work..
It was introduced earlier this month and is scheduled to be fast tracked through the house.