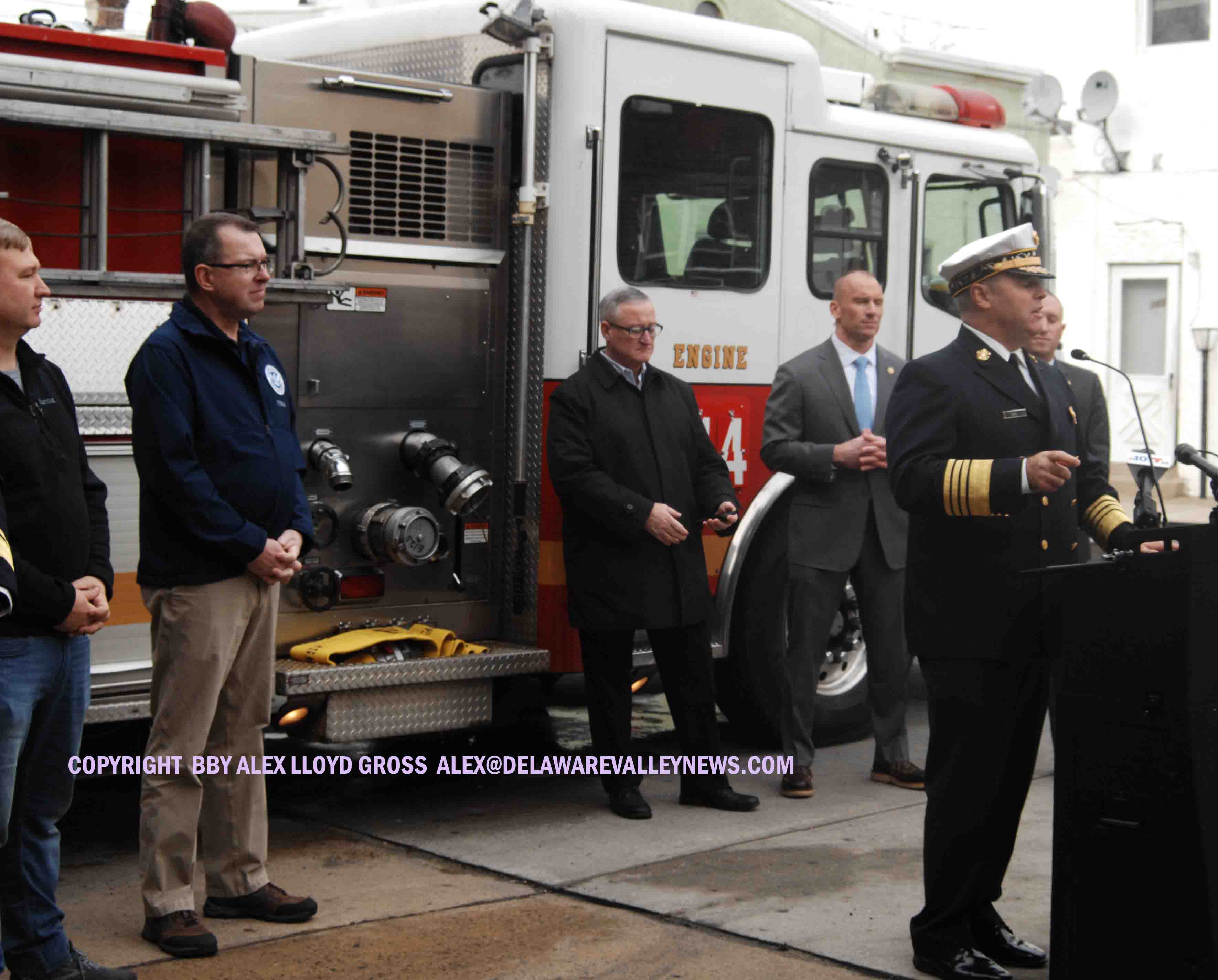 Philadelphia Fire Department Re-Opens Companies
---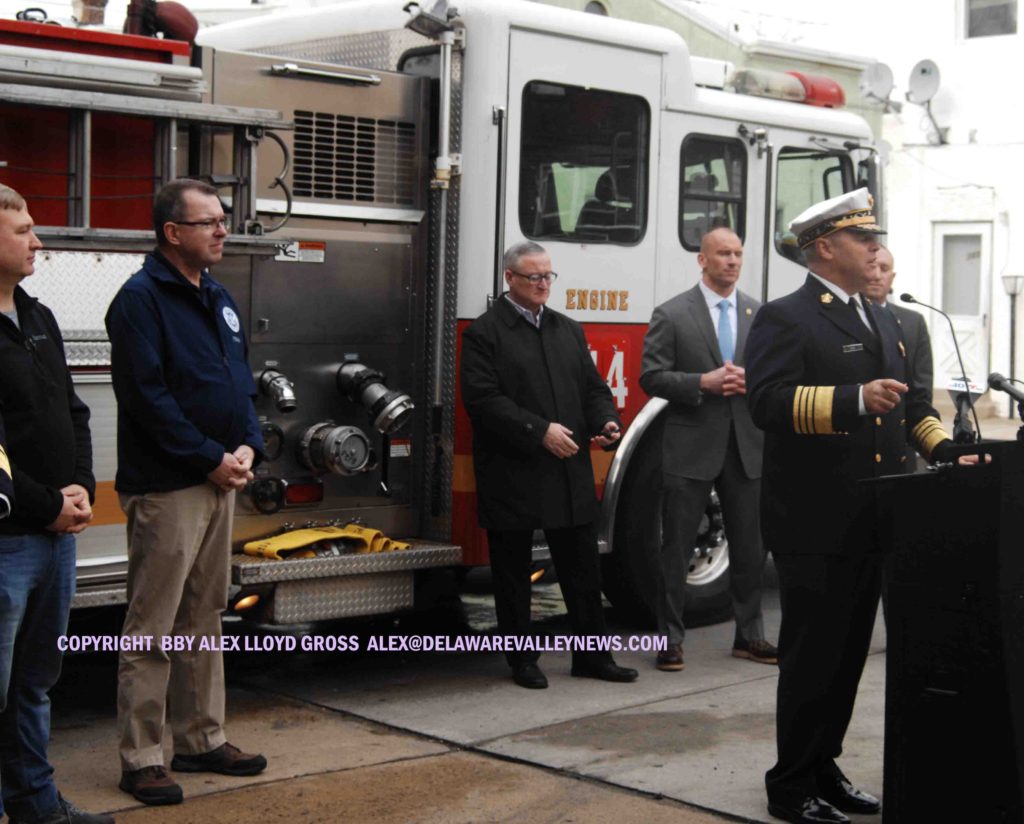 By Alex Lloyd Gross
November 23, 2019 will go down as a great day in Philadelphia Fire Department history. It is the day that four engine companies were reopened, after they were closed in 2008 by then Mayor Micheal Nutter.  This decision played with public safety and hurt the department with response time.  Those engines being brought back  will start running calls as of 8:00 AM November 23, 2019 at 8:00 AM
Engine 1 at Broad & Fitzwater in South Philly/Center City
Engine 8 at 4th & Arch in Old City
Engine 14 at Foulkrod & Darrah in Frankford
Engine 39 at Ridge & Cinnaminson in Roxborough

Alex Lloyd Gross- Photo- Delaware Valley News.com Engine 14 is backed into the house.

At Foulkrod and Darrah Streets just before 1;00 PM mayor Kenney spoke as did Fire Commissioner Adam Thiel.  When these companies were deactivated January 5 2009, this has been responsible for property damage. "We had a house fire , a kitchen fire and Ladder 15 was first in. Ladders do not carry water and all they could do is watch as the fire spread to the rest of the house," Adam Thiel said after the ceremonies  "I had to answer question from a resident," He said.  That is the hardest thing a fire officer can do. Answer questions about the inadequacy of your department.
This process was made possible by a $16.6 million grant from the Federal Emergency Management Agency, along with city money.  The truck inside Engine 14's quarters is a 2004 reserve apparatus, brought back to the front line.  Commissioner Thiel said that plans are to replace this with a new engine soon. Plans are also underway to reopen the additional companies closed.  in 2009.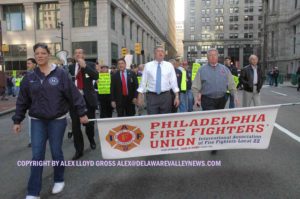 A hose coupling was held just after the Engine 13 was backed into the bay, where it will be home for good.  The firefighters manning these companies are not all rookies.  "We got a  lot of experienced guys running with these houses, these companies, we have a few newer members but mostly, experienced members," Thiel said.