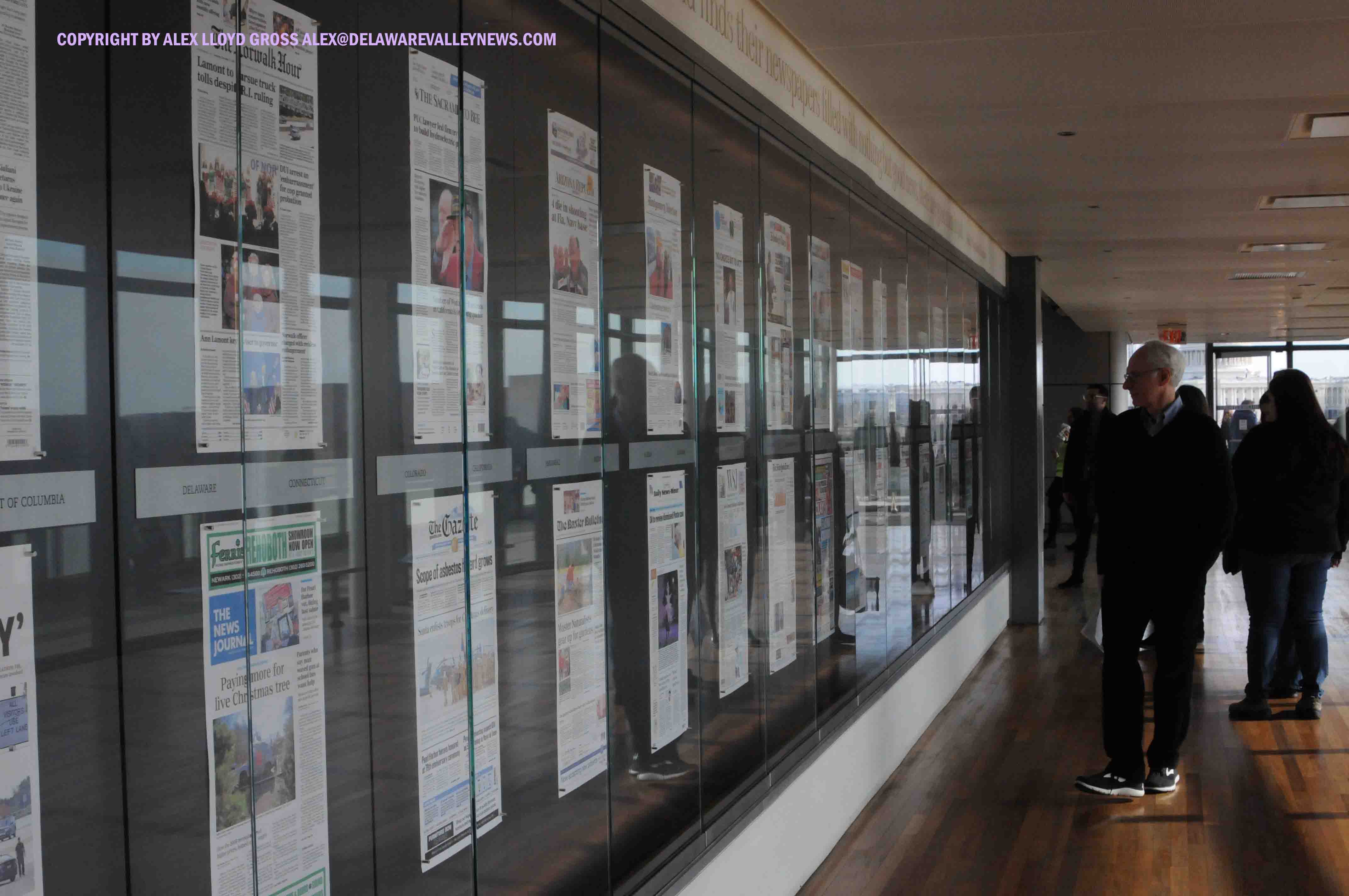 Newseum Closes End Of This Month, Take A Day Trip There While You Can
---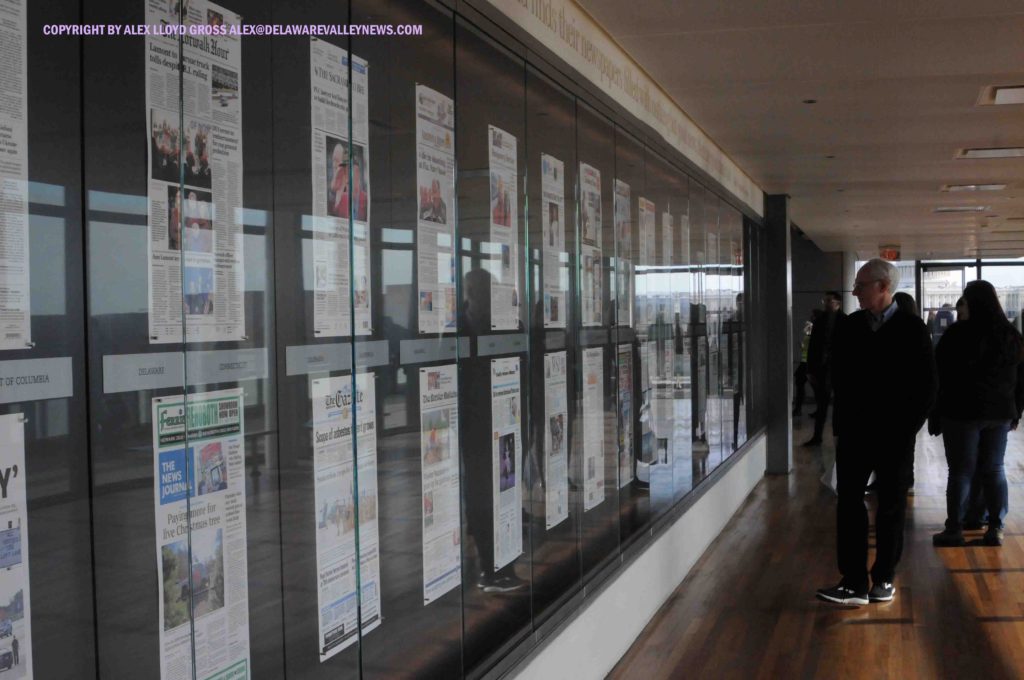 By Alex Lloyd Gross
Washington DC is about two hours away by train.  About 2 miles from the train station is a place called the Newseum. It is dedicated to the news industry and the pursuit of a free press. That is even more vital today than ever before. The fact that you are reading this means you care about being able to read stories without getting shot. That is what happens in countries without a free press. The writer gets shot and if you are in possession of information critical of the government you can meet the same fate.  There are exhibits dedicated to that and to journalists that have been killed all over the world.

When stories break, be it a local story about a tree blocking a highway or a regime taking over a government,  people want to know about it.  Inside the Newseum, you can see exhibits of some of the largest world changing events ever. There is a section of the Berlin Wall. One side is graffiti covered. The other is bare.  In  Germany approaching the bare side of the wall could get you killed. Media across the world covered the fall of the wall and you can see how they did it. The year was 1989 in East and West Germany.  For millennials who  did not pay attention in school, and small children that have not studied it, Germany was divided into a free state and a communist one. In 1989 the country unified and it was broadcast live on TV. You can see the coverage at the Newseum.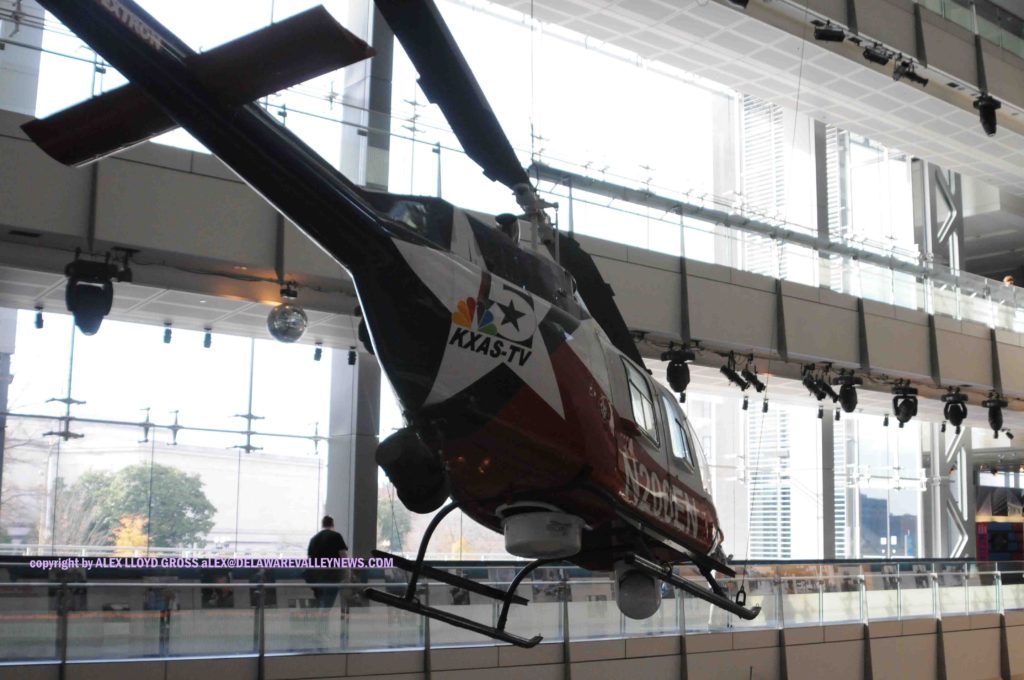 There is an exhibit on the FBI and how they caught terrorists that would seek to hurt the United States. This shows how the media covered it , complete with photos and videos.  You can also see the Unibomber's cabin that was deep in the Montana Woods.  Yes, the media made mistakes. Like during the Boston Bombing when a New York newspaper ran a photo of two young men  on the cover with BAGMEN emblazoned across the cover photo.  Citizens would share photos of people with   back packs and those people had nothing to do with the bombing.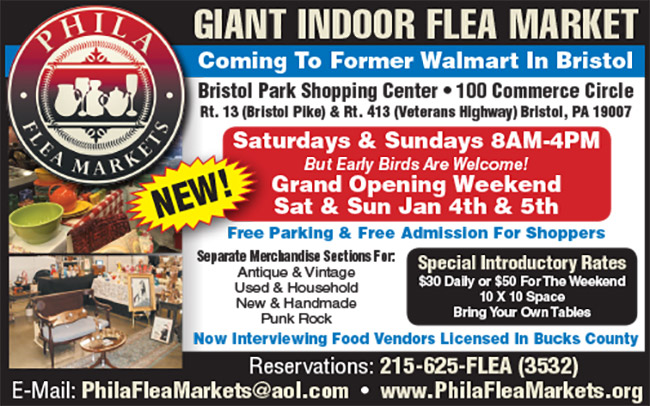 Lots of other things to see and do. TV studios to visit , how about an ethics test. Think you can pass it? Here are three questions.  1 Can you enhance a photo to make it more dramatic, or maybe take out a tree or other object?    2 Congressman John Doe has been accused of adultery. You have a photo of him an a beautiful staffer together. She is not his mistress.  Can you run the photo?  3 An advertiser is selling something that is dangerous and the product has been recalled. Do you run the story and risk losing the advertiser?  The answers are in this story.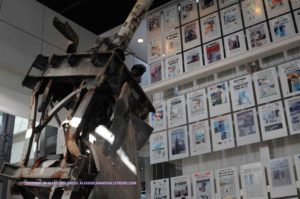 An outdoor patio offers a great view of the US Capitol.  Perfect for selfies.  Is FAKE NEWS addressed in the Newseum?  You better believe it is.  Donald Trump has taken to calling out news outlets that are critical of him as FAKE NEWS. Even though their stories are spot on, they are not what he wants written.  He has threatened to pull credentials of working journalists which is chilling. When John Acosta had his  White House Press Pass pulled  it was the White House that tried to spread their own FAKE NEWS by speeding up a video showing  him and a staffer. The faster speed looked like an assault.  The media can be just as bad. Thanksgiving 2019 Newsweek ran a story about Trump golfing and living it up in Florida. That was FAKE NEWS. In reality, Donald Trump was in the middle east visiting US Troops. The reporter was fired. You can see entire exhibit this  and get information on how to make sure the news you are reading is real. You can also get more resources online here
This wonderful place is closing December 31, 2019 for good. Tyrants across the globe are rejoicing at it's demise.  You should see it before it is too late.  The answers to the ethics test are:  No you cannot .All photos must be without manipulation.  No,  The photo could be misleading and The good of the public outweighs your advertisers wants and needs so yes, you run the story.