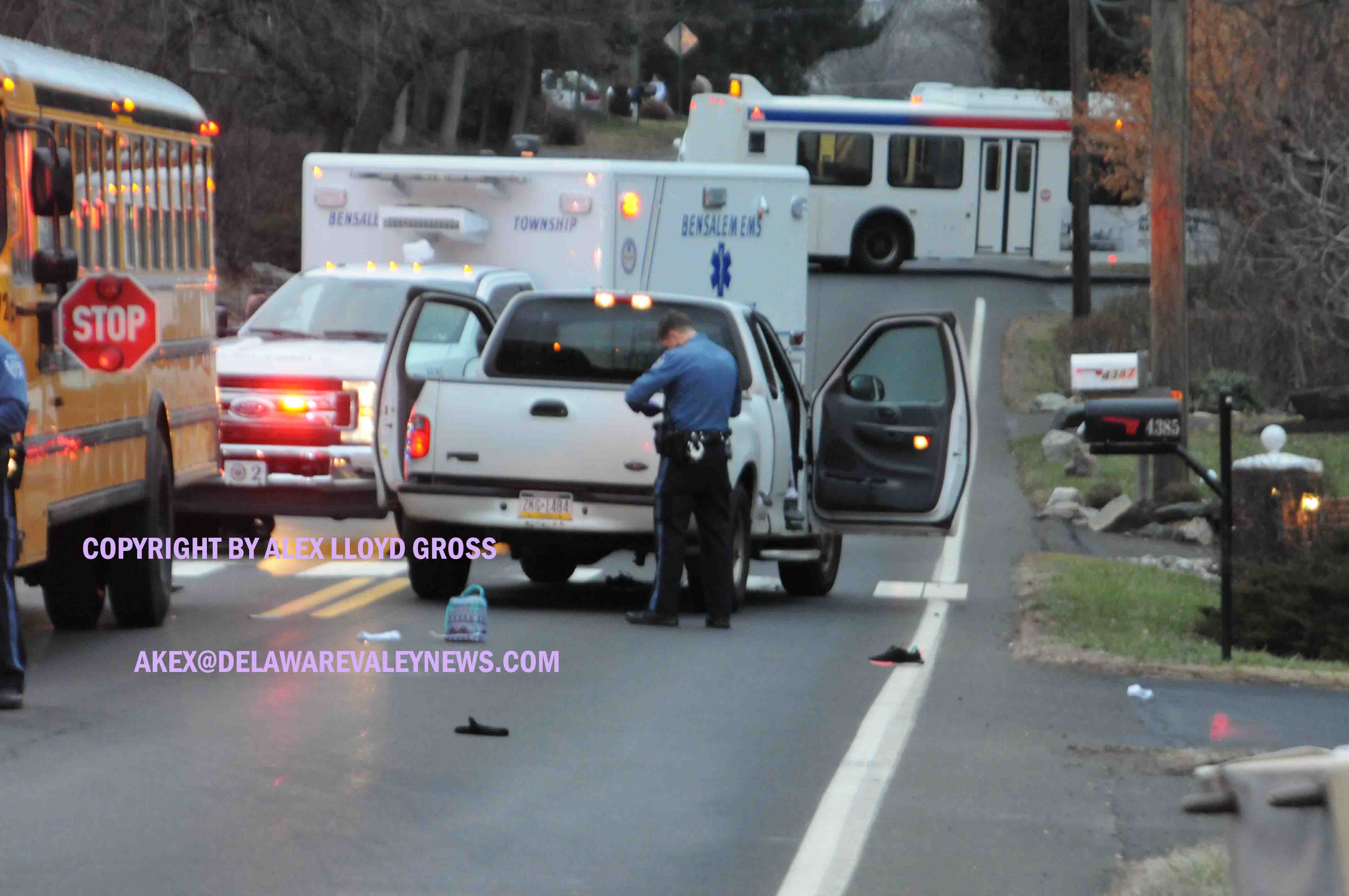 Child Struck By Pick- Up Truck In Bensalem, Was On Way To School
---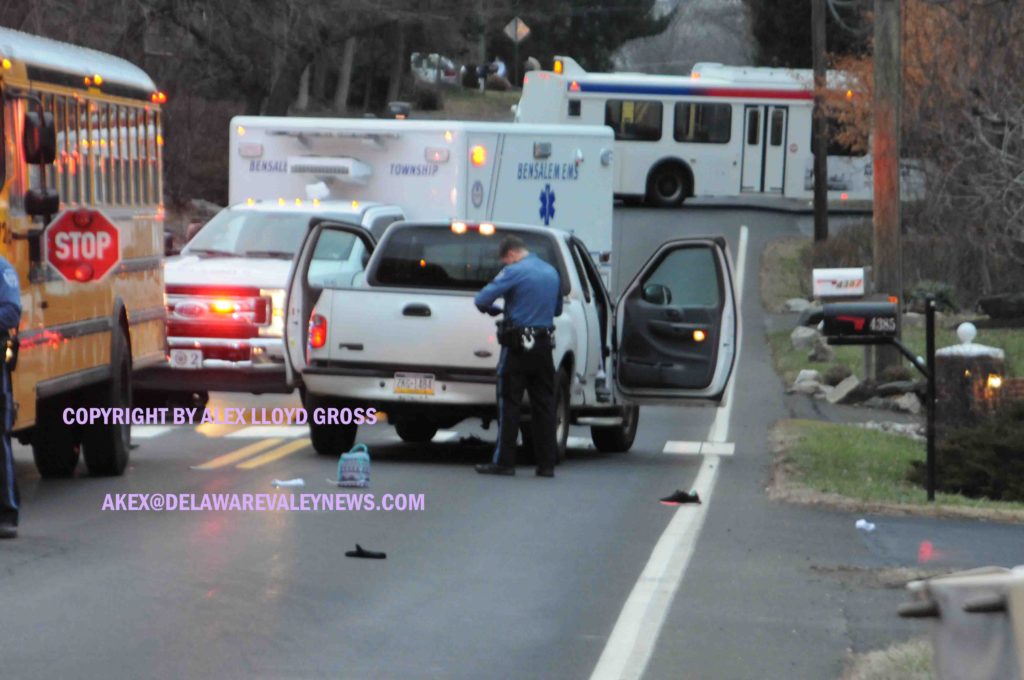 By Alex Lloyd Gross
UPDATE 6:00 pm  Jan 6 2020            UPDATED.
The girl that was struck is expected to pull through after a Pick-Up truck traveling on Bensalem Boulevard hit her, as she left her driveway to catch a school bus.  The bus had stopped, police said and the stop lights and arm appear to be functioning fine when the crash happened. The girl, 11, suffered serious injuries and the truck sustained heavy damage to the front end.  Original reports listed the girl as eight years old.
The driver did not see the bus, according to reports. . Director of Public Safety Fred Harran said "People have to pay attention when they drive, especially at that time of the morning. There are school buses on the street,".  Charges against the driver have not been announced, pending further investigation. She did stop and cooperated with police.  At this point, alcohol or impairment does not appear to be a factor.  Police will be checking cell phone records to see if she was texting or otherwise distracted at the time of the crash. This investigation is far from over.
The girl was taken to a local hospital where she will stay for a few days.
The original story which was written 25 minutes after the accident appears below.
An eight year old girl was struck by a pick up truck on Bensalem Boulevard just before 7:30 Am today, Jan 6 2020. The crash happened near Timber Lane.  The vehicle was traveling towards Bristol when the crash happened. Police are looking to see if the driver went around a stopped school bus. A school bus was observed at the scene with it's lights functioning. The schoolgirl is said to be in very serious condition.
Bensalem Boulevard is closed for several hours in the vicinity, for the investigation.  This crash happened about a quarter mile from Struebel  Elementary School.  Details are coming in and will be verified. The girls purse and articles of clothing were strewn about the scene. There was damage to the front of the pick up truck.  This accident happened just a few hundred yards from where a girl was struck and killed by a car in December several years back.  This story will be updated then.