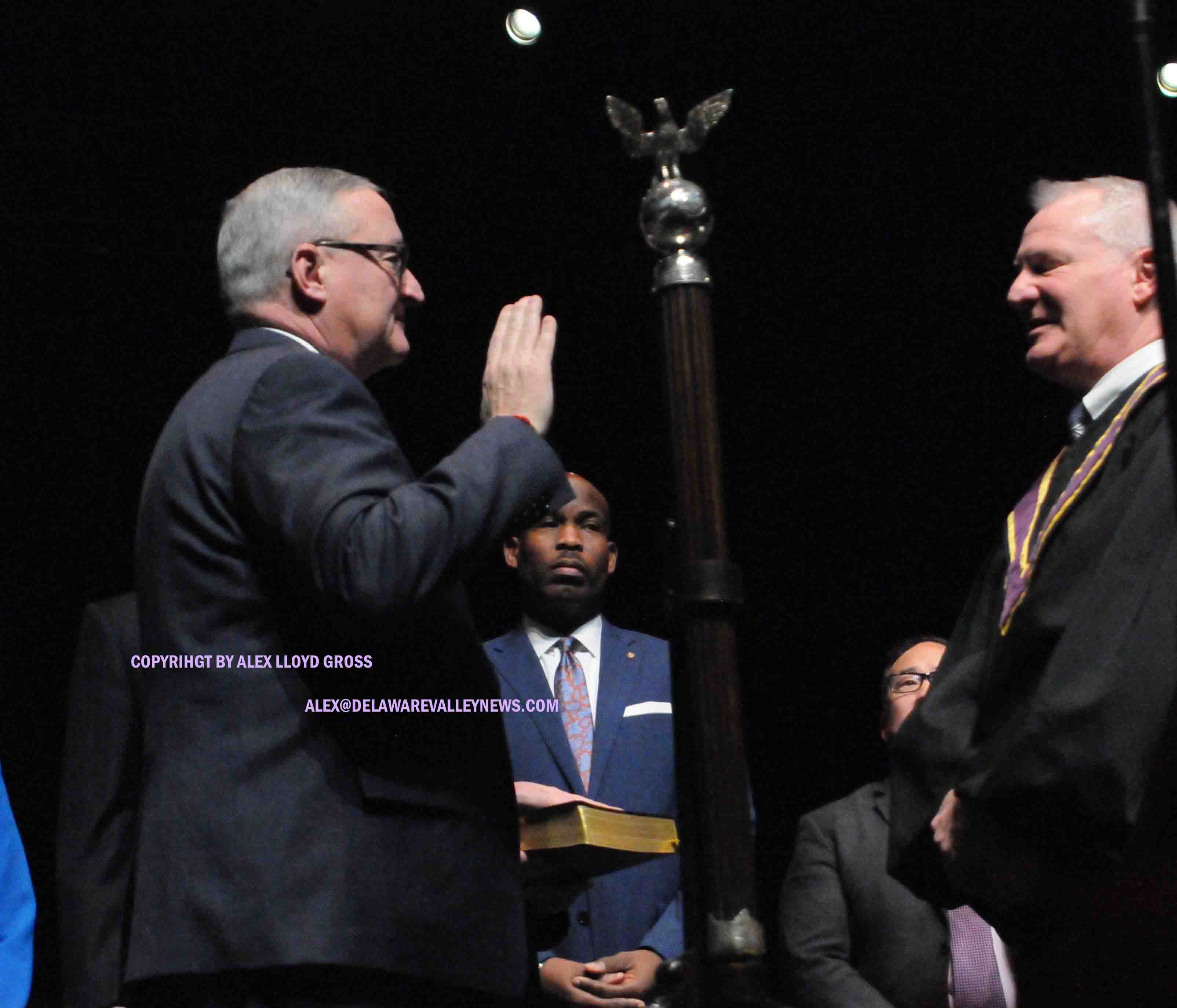 Mayor James Kenney Sworn In At the Met
---
By Alex Lloyd Gross
Traffic was heavily congested on the 800 block of North Broad Street this morning, January 6 2019. The streets around the Met were filled with people trying to park and get into the Met, to see city council and Mayor James Kenney take the oath of office. The ceremony was scheduled to start at 10:00 AM and it  started about five minutes after.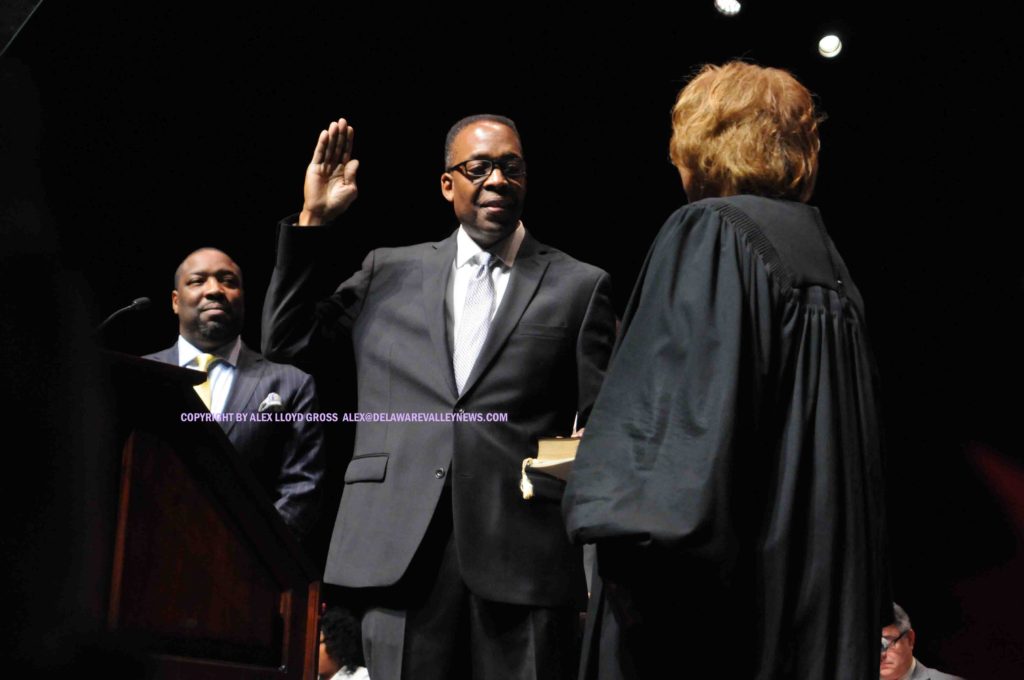 As the members of city council elected Darryl Clarke President of City Council, he gave some remarks. He reminded those in attendance that tens of thousands of Philadehian's live in poverty.  He discussed ways to lift them out such as touting large companies to come to the city. "We tried to get Amazon to come here they did not and they were wrong," he quipped. He talked about getting bio science companies to et up shop here. That is a start but first, the state legislature must do it's part by raising the state minimum wage.
As Clarke spoke, his remarks were met with applause.  He is a democrat and they are in the majority. "we are not anti- business,"  he continued,  Kendra Brooks is a third party candidate that won an At Large seat. She is a member of the Working Families Party. An at large councilperson represents the entire city. Some of the ideas from people in South Philly or the northeast might be radically different that someone's ideas from Brewerytown.  She has to represent them all.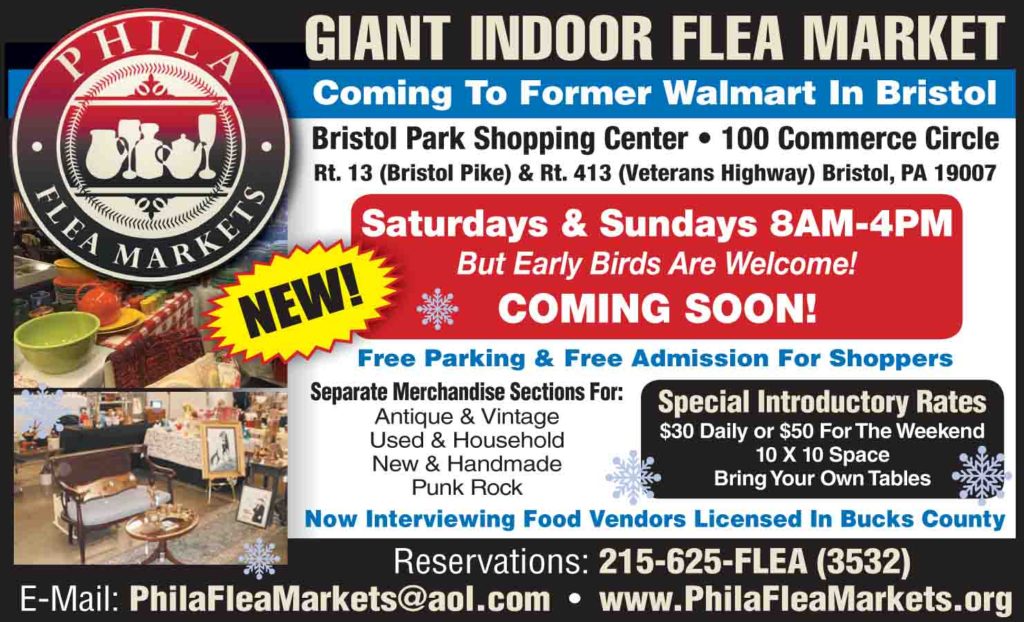 As James Kenney stood directly behind the podium to take the oath, he was flanked by his wife Barbra, who held the bible.
Today we'll release a report that outlines our renewed priorities for this next term.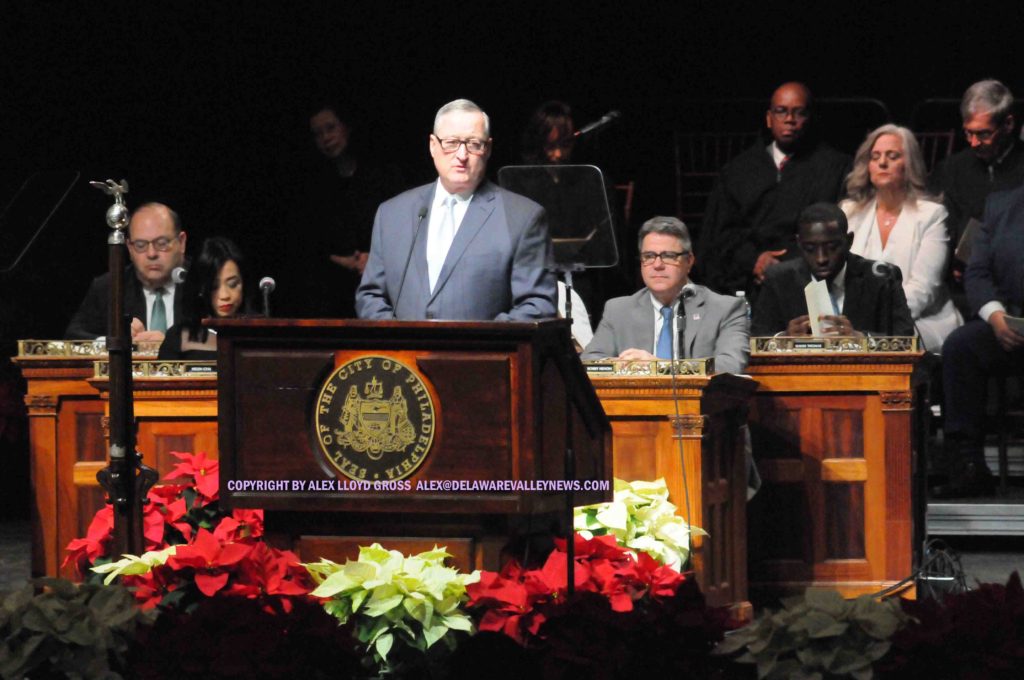 There are five key areas where we plan to focus our energies.
First, and let me be very clear, nothing is more important to our administration than creating a safer and more just city for all of us.
It's no secret that the hardest part of this job for me has been addressing the senseless and unspeakable violence that happens on our streets every day.
Talking to the moms and dads, brothers and sisters, aunts and uncles, of the young men and women cut down on the streets of Philadelphia has left deep scars on our communities, and frankly, on me personally.
These young people, like little Nikolette Rivera who was murdered in her living room this past October, as she was held in her mother's arms, will never meet their potential — a loss that impacts all of us in this room, and every single Philadelphian.
And it will take all of us, working together, to make the progress we all know is possible. Our administration will deploy every tool and resource at our disposal to make sure more families do not suffer the same fate.
We are committed to reducing shootings and homicides and fighting for common-sense gun reform so these tragedies can end once and for all.
Along with our new Police Commissioner Danielle Outlaw, we will transform community relations and make the reforms necessary to restore trust and accountability between the department and residents — especially in Black and Brown communities.
There will be a free ticketed only concert at the Met tonight to celebrate.