Levittown Area Candidates Hold Petition Drives
Levittown Area Candidates Hold Petition Drives
---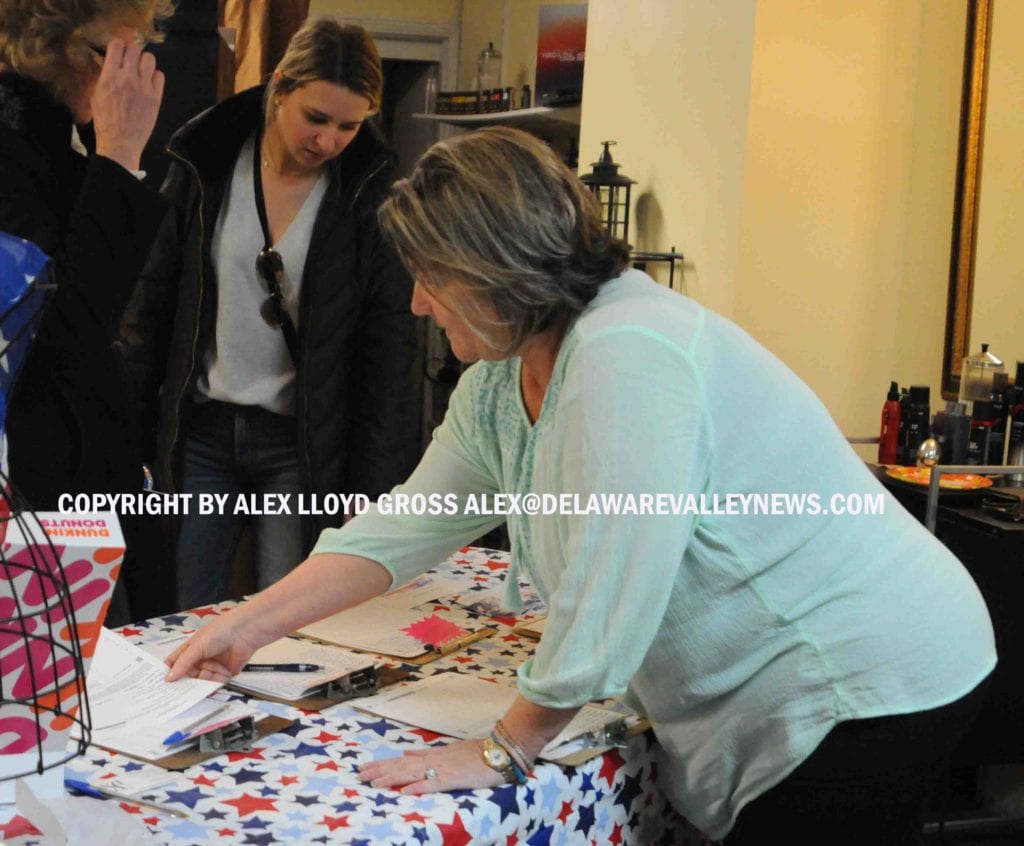 By Alex Lloyd Gross
Getting to hold public office is a tough task.  Part of the journey is getting enough registered voters in your party  that live in your district to sign nominating petitions.  For the office of State Representative 300 valid signatures is required. Getting them is harder than it looks.  You can hang outside of supermarkets or door knock. You can also hold petition drives which is exactly what Incumbent Tina Davis and  Kelly Bellerby-Allen  are doing today, February 8 2020. Both want the same seat in the state house.
Davis is a democrat.  She knows people and her petition  drive was very busy when it first opened at the Bristol Senior Center.  Down the street, at Glamour a small boutique owned by republican challenger Allen , things were a bit slower. "I've got a little over half of the signatures needed", she said.  As a republican running for office, she has her way of thinking. She hopes it is your way as well.  She is for the right to carry guns and does not think it should be abolished. "I am for background checks, but I think people should be able to carry one," she said.
As a small business owner she is not in favor of Governor Tom Wolf's position on the minimum wage. "I think $12/hr is too tough on small business owners. It should go up but not so much". When asked about Senate bill 079 which will raise the wage to $9.50 over time, she was hesitant to commit to that, preferring to stick with a raise to $9.00/hr. "It should go up and if the elected officials had done their job and raised it every year, we would not be hearing about it now,"she said.
As for criminal justice reform, she is against a push to nullify crimes that involve victims. "You did something wrong. You need to answer for that but it should not stay with you for 20 or 30 years, unless it is serious," she said.
"I intend on being in my local office a lot, helping people and I can do that best by working from my local office. I intend to sell my business if I am elected", she said.
Assuming both candidates for the 141st  have no other challengers in the primary and should both get the required number of signatures, they will face each other in November.